Posted: Aug 29, 2013 10:00 AM
Wondering what the new adult scene is all about? Find out why publishers are embracing stories that involve young adults that aren't quite kids but haven't grown up either. Find something fresh and exciting to read.
For the past few years, a new category of fiction has been growing in popularity. We talked to Victoria H. Smith from the popular blog NA Alley to learn more about this emerging trend of new adult fiction.
When did new adult fiction begin to emerge?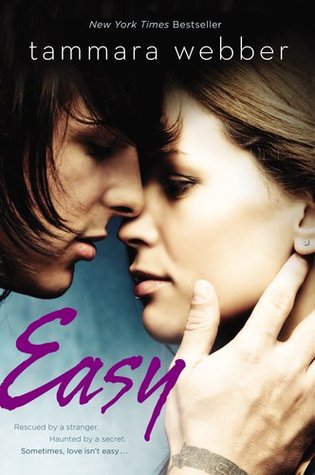 According to Smith, the term new adult first began to appear in 2009 when St. Martin's Press held a call for books that bridged the gap between YA and adult fiction. "These books would be able to be marketed to both young adult and adult readers and feature themes and situations about youths that had finally 'left the nest' if you will, but had not yet established themselves quite as adults," she says. Smith explains that by fall of 2012, titles like Easy by Tammara Webber, Slammed by Colleen Hoover, and Beautiful Disaster by Jamie McGuire helped give the category momentum.
What themes are popular in new adult novels?
New adult fiction often focuses on major life changes. "A major life change sets the story in motion and then we, as the reader, get to see how this young person deals with the issue essentially on their own," says Smith. Because new adult fiction often involves late teens and early 20-somethings, these major life changes can include events like heading to college, getting a first job or starting a first serious relationship. With a slightly older readership in mind, these novels may address slightly darker themes than books written for teen and young adult readers.
Are new adult novels primarily focused on romance?

Currently, the most popular new adult books are romances. "I think this is mostly due to the fact that the romance genre makes up more than 50 percent of the fiction market anyway," says Smith. "This would naturally translate over to the NA category. I do believe this will change as we see NA develop more in the future." A great deal of new adult fiction is written by women, but Smith points out that there are popular titles written by men, including Just Remember to Breathe by Charles Sheehan-Miles and Warm Bodies by Isaac Marion.
How does the new adult category serve readers and authors?
"I'm very excited that there is a category of fiction that finally features an age group that hasn't had much attention paid to it in the past," says Smith. "People of that age group have something relatable to read, people coming into that age group get a snapshot of what to expect, and people who have left the age group have something to come back to and reflect on. I only see good things there." As the new adult category grows, readers should find a broader variety of genres, such as speculative fiction and science fiction. Ready Player One by Ernest Cline is an example of new adult fiction that doesn't fall into the romance genre.
More books
Meet real moms who write erotica
How to start a book club with your friends
Heat up your nightstand