Posted: Sep 09, 2013 8:00 AM
Do you have too many plain T-shirts cluttering up your closet? Take an old, boring shirt and give it new life with just a little bleach!
Upcycling is a great way to breathe new life into a worn out wardrobe. Transform an ordinary T-shirt from your closet into something more interesting with this easy bleach-dyed T-shirt tutorial!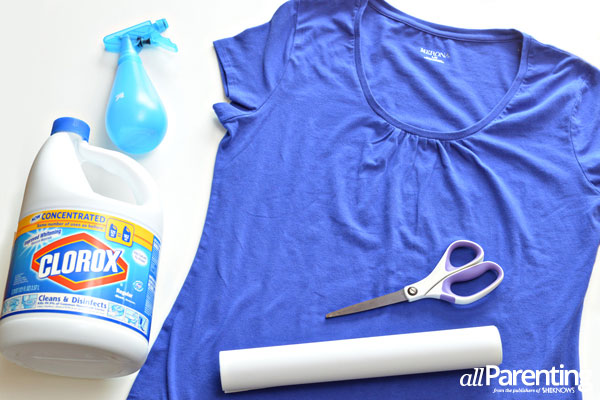 What you'll need:
Cotton T-shirt
Contact paper
Scissors
Card stock
Pen
Bleach
Spray bottle
Poster board or cardboard
What you'll do: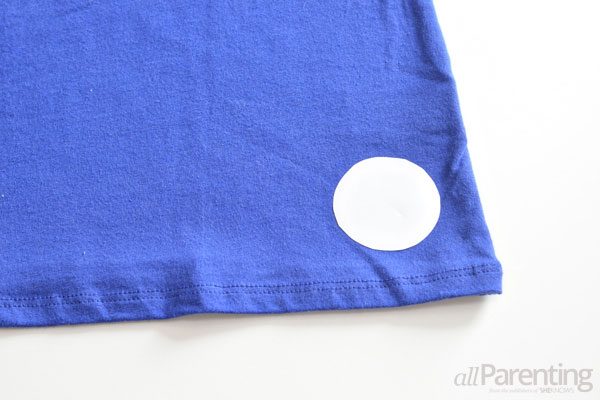 Cut a 1-1/2-inch circle from the contact paper and stick it to the bottom corner of the T-shirt.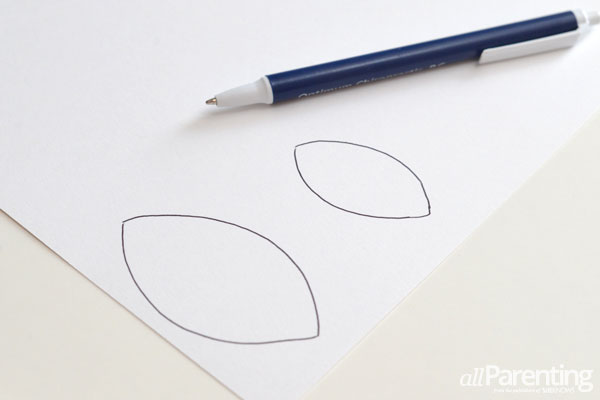 Draw a large and a small petal shape on the card stock, and then cut them out.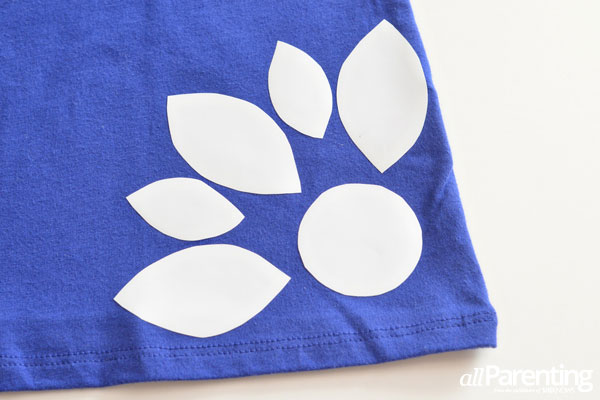 Use the card stock petals as a template and trace around them on the contact paper. Cut out several large and small petals from the contact paper. Stick the petals to the T-shirt, alternating large and small petals.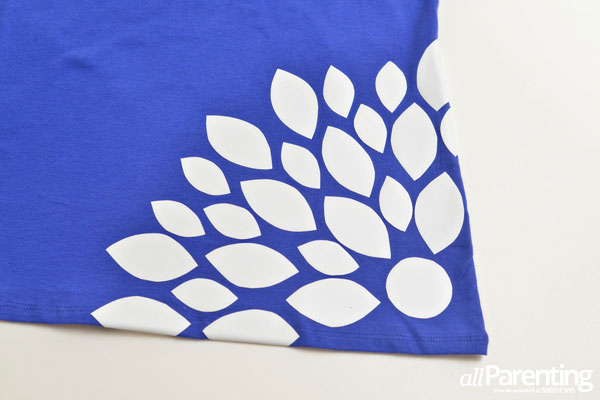 Keep sticking petals to the shirt until you have filled in the bottom corner of the T-shirt.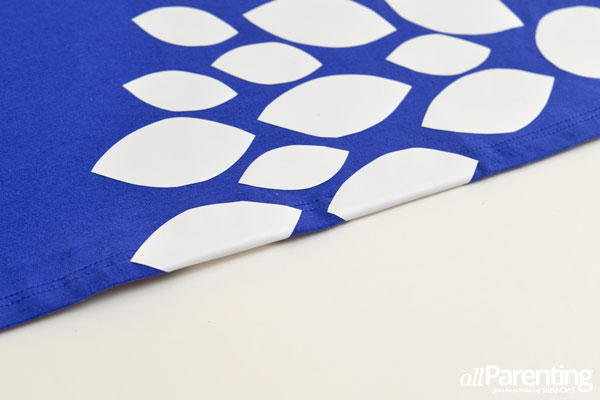 If any petals need to overlap the edge of the shirt, you can fold them over.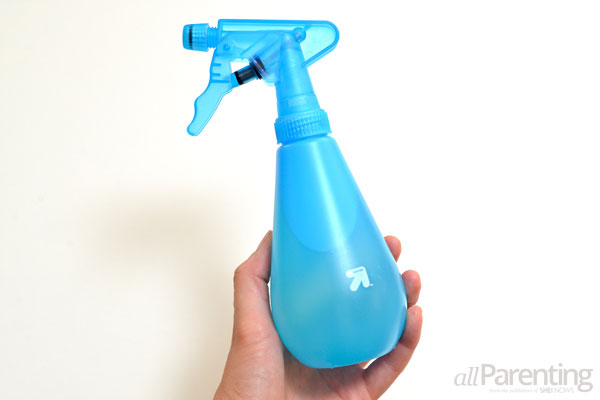 Next, fill a spray bottle with a 50/50 solution of bleach and water.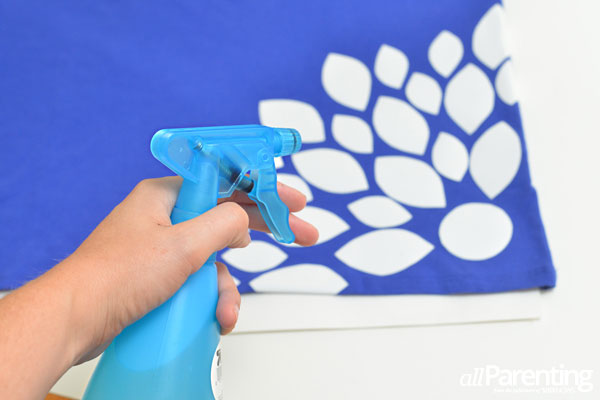 Slide a piece of poster board or cardboard between the two layers of the shirt. Set the spray bottle to the mist setting and lightly spray over the front of the shirt with the bleach solution.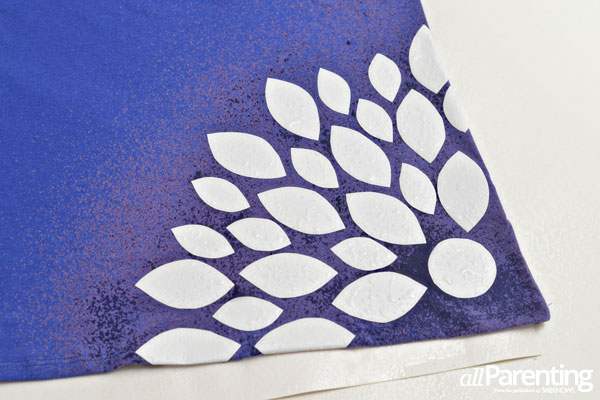 The shirt will start to change color within a few minutes. Set the shirt aside and let it dry for approximately 15 minutes.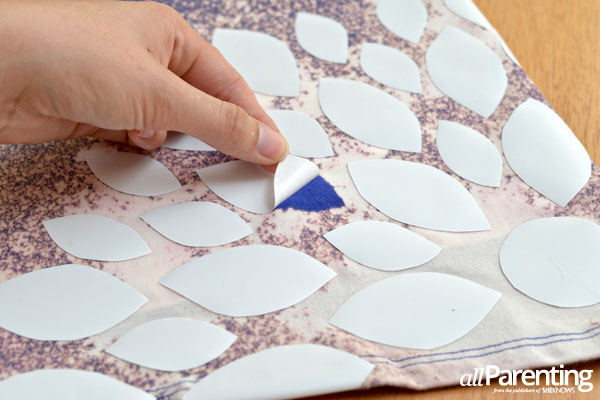 Remove the contact paper from the shirt to reveal the design underneath. Rinse the shirt under cool water to remove the bleach, and then toss it in the washing machine (by itself) to wash away any remaining bleach. After you wash and dry the shirt, it's ready to wear!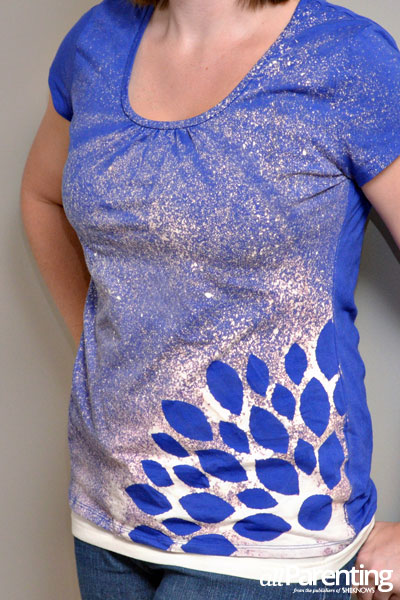 Love this? Find more crafts and DIY projects!