Posted: Sep 16, 2013 9:00 AM
As the seasons change, you're probably thinking about changing up your wardrobe too. Unfortunately, most moms don't leave room in the budget for new fall fashions, especially when it comes to accessories. Add a little extra style to your fall wardrobe with an easy and budget-friendly DIY necklace.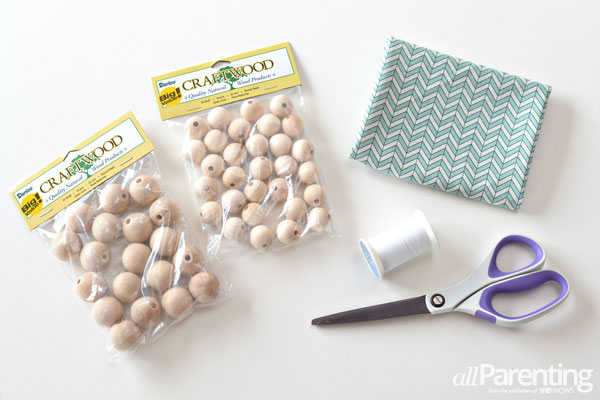 What you'll need:
1/3 yard fabric
Medium wooden beads
Small wooden beads
Scissors
Thread
Sewing machine
What you'll do: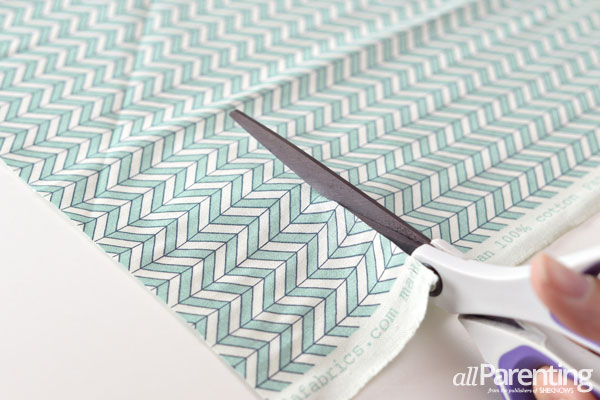 Cut the fabric into two strips that run the length of the fabric. Make sure that the strips are cut wide enough that they will wrap all the way around the wooden bead, plus an extra 1/2 an inch for seam allowance. I cut my strips to approximately 3 inches for the medium beads and 2-1/2 inches for the small beads.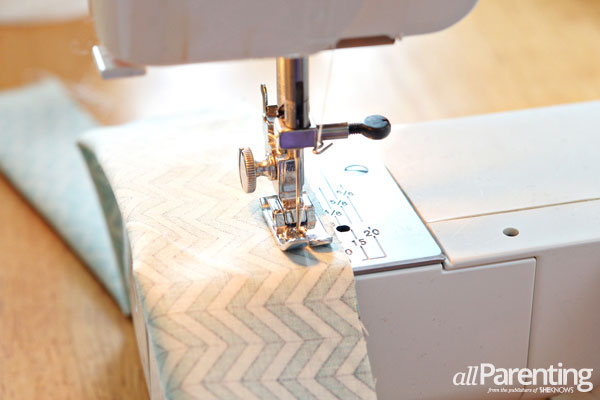 Fold the strips in half with right sides together, and sew along the open end with a 1/4-inch seam allowance.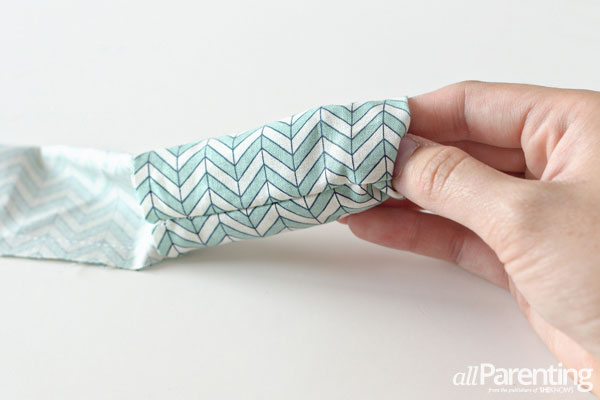 Reach inside the fabric tube and turn the fabric so that it's right-side out.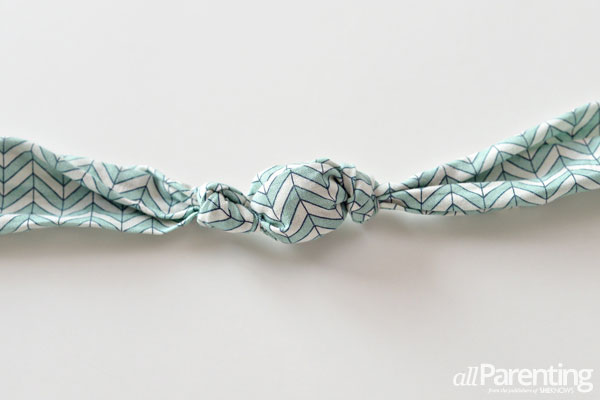 Drop a medium wooden bead into the larger fabric tube. Slide the bead so that it is at the center of the fabric and tie a knot in the fabric on either side.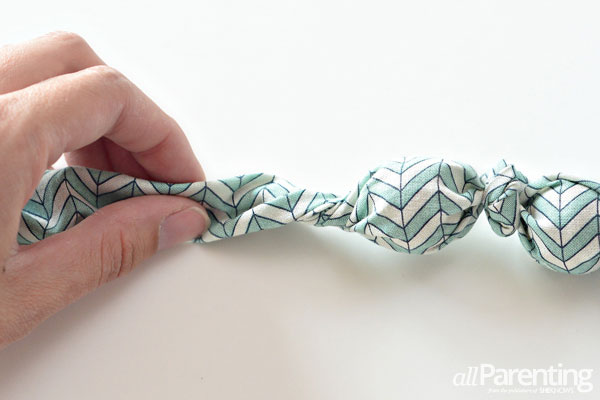 Twist the fabric as you tie your knots so that the fabric fits more snugly against the wooden beads.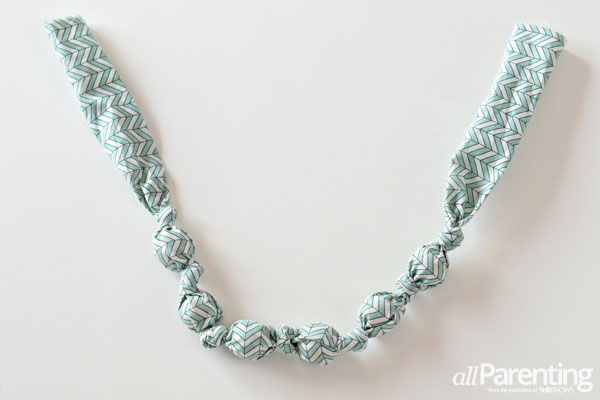 Add beads to both sides of the necklace, tying knots in between. Stop about 5 inches from the end of the fabric on each side.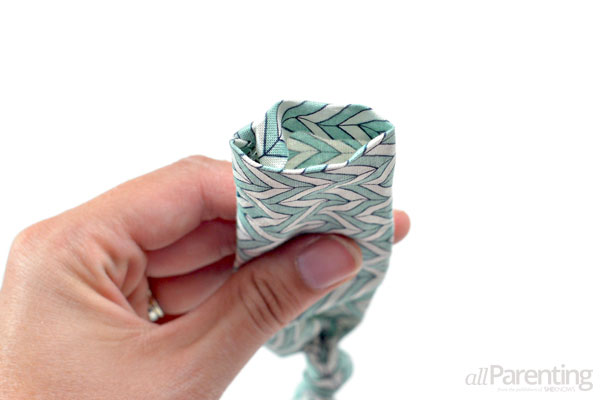 Fold under both ends of the necklace, and then tuck one end of the necklace inside the other and sew it shut.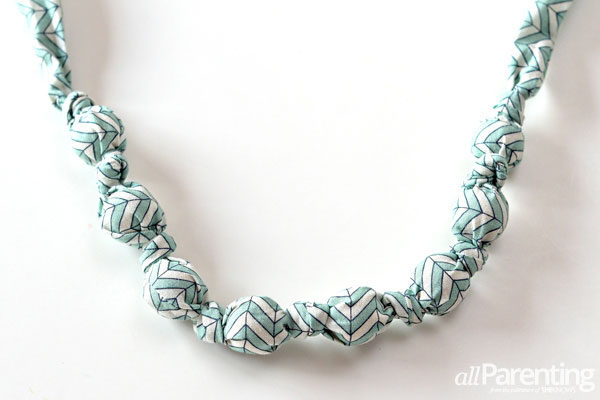 Make a necklace with the smaller beads using the same method as the medium bead necklace.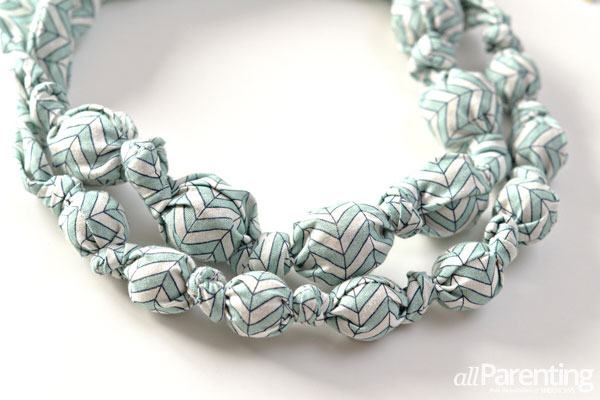 Once both necklaces are complete, you can sew them together for a layered look, or keep them separate. Now your fabric necklace is ready to wear!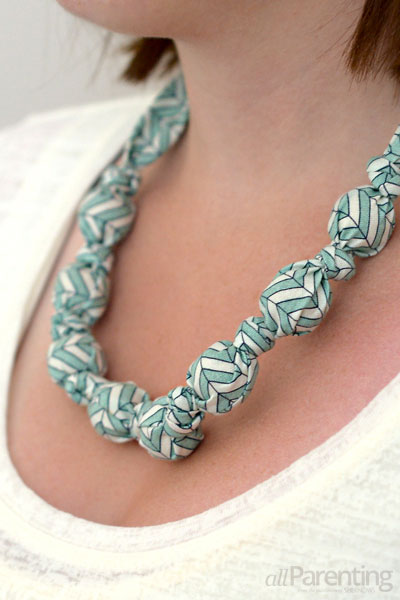 Love this? Find more crafts and DIY projects!