Posted: Oct 28, 2013 8:00 AM
Who doesn't already have a shelf of parenting books about every topic from sleep training to discipline? We found a few you will want to add for sure — to help you see the lighter side of parenting.
Sometimes, you just have to laugh about parenting — if only to keep from crying. Hearing stories from other parents in the trenches — who are buried in diapers and snotty noses too — helps you keep perspective. We love these authors for bringing a sense of humor to that daily grind known as parenting.
Reasons Mommy Drinks
by Lyranda Martin-Evans and Fiona Stevenson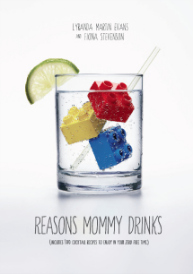 Ah, the newborn phase! Glowing mommy, beautiful baby and rainbows and glitter. Well, not necessarily like that, but who really tells you the honest truth? Reasons Mommy Drinks is not only a hilariously funny look at how challenging new parenthood is, but it comes with cocktail recipes. Touted as a "must-have resource," this book should help sleep-deprived new moms manage those sometimes mind-numbing baby years while maintaining a sense of humor. If you can't remember the last time you slept all night, brushed your teeth or went an hour without a stain on your T-shirt, then this is the book for you.
The Honest Toddler
by Bunmi Laditan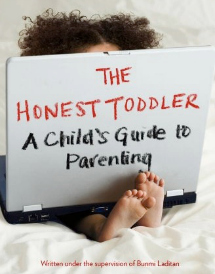 Who knew that parenting humor would best be served from the mouth of a toddler? The hilarious internet king of toddlerhood, The Honest Toddler, tells it like it is — from the kid point of view, that is. Laugh-out-loud funny, the creation of author Bunmi Laditan brings so much humor to toddlerhood you will wonder why your own toddler isn't doing stand-up comedy. The Honest Toddler tackles topics from potty-training methods (none) to play date etiquette (mi casa es not su casa) and everything in between. This book is a must-read for parents of toddlers, soon-to-be toddlers or former toddlers.
Someone Could Get Hurt: A Memoir of Twenty-First-Century Parenthood
by Drew Magary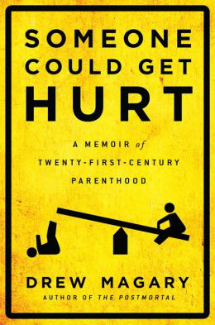 This isn't your mother's parenting book. Drew Magary's twist on raising a family has brought him millions of readers online through his writings in GQ and as a Deadspin columnist. In Someone Could Get Hurt, his reflections on his own parenting experiences examine raising kids in modern-day America — along with all the anxiety, rationalizations and compromises we can all relate to. With humor and insight, he tackles the reasons behind many of our parenting worries and woes, and makes us realize that sometimes the best parenting move may be to do nothing.
Ketchup Is A Vegetable: And Other Lies Moms Tell Themselves
by Robin O'Bryant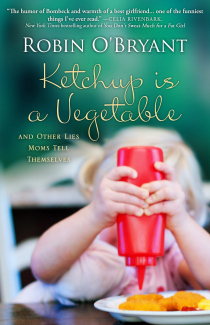 Feeling up to your knees in the mess of motherhood? Robin O'Bryant tells it like it is — no holds barred. This mother of three little ones doesn't sugar-coat her experiences, and we love her for that. Her wildly popular blog Robin's Chicks is one of the South's most popular blogs on motherhood, misunderstandings and musings. Ketchup is a Vegetable is a collection of essays that will make you laugh, cry and cheer yourself on in this motherhood journey.
.
So skip the sleep-training and organic feeding books for a change and grab one of these funny books instead. You'll be glad you did.
More parenting humor
17 Things you can do in the school pickup line
Funniest mom blogs
Motherhood comes naturally (and other vicious lies)