Posted: Nov 11, 2013 10:00 AM
Before you hit the holiday party circuit, make your hostess feel appreciated with homemade thank you gifts that won't cost you a ton of dough. From homemade votive candles to DIY cocktail coasters, uncover three DIY hostess thank you gifts any girl can make.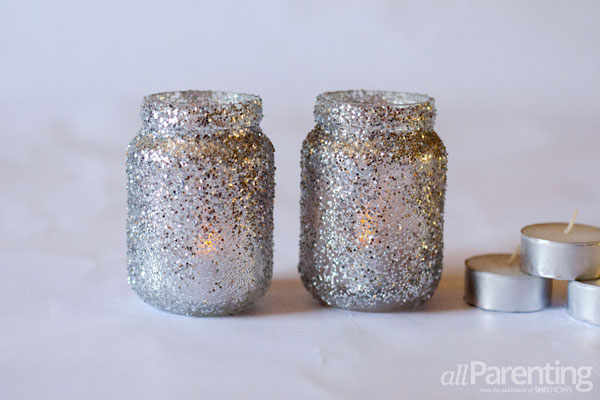 DIY votive candles
Give a hostess gift that shines and sparkles with this DIY gift you can craft from clean and empty baby food jars or plain store-bought candle holders.
Materials:
Clean, empty jars
Mod Podge
Foam paint brush
Glitter
Clear gloss spray
Tea lights
Instructions:
First, discard the lid from your clean, empty jar.
Then, cover the outside of your jar with Mod Podge and sprinkle immediately with glitter. Keep in mind that the less glitter you use the more light that will shine through the walls of your thank you gifts. Allow time to dry.
Next, take your DIY votive candles outside and give them 2 coats of clear gloss spray to minimize the amount of glitter your hostess gifts will lose, leaving time in between for drying per the instructions on the can.
Finally, add in tea lights and watch your friend's eyes shine with delight!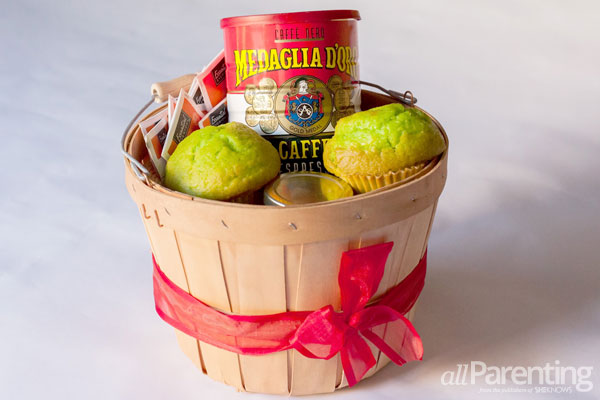 Homemade breakfast basket
After a long night of hostessing, a thank you gift that makes the morning after easier for the party planner will be welcomed with open arms, especially when you fill a basket with homemade treats and lots of caffeine!
Materials:
Cute basket filled with burlap material
Homemade muffins
Homemade jam
Coffee
Tea
Instructions:
First, stuff your basket with burlap material before you fill your basket. You may want to add in some crumpled packing paper under your material to help support your goodies.
Then, add in tea and coffee to help fuel your hostess' morning after a long night of partying.
Finally, add in homemade treats such as fresh-baked muffins, scones, homemade jam or even fresh fruits and your friend will enjoy a fuss-free morning once the dust has settled.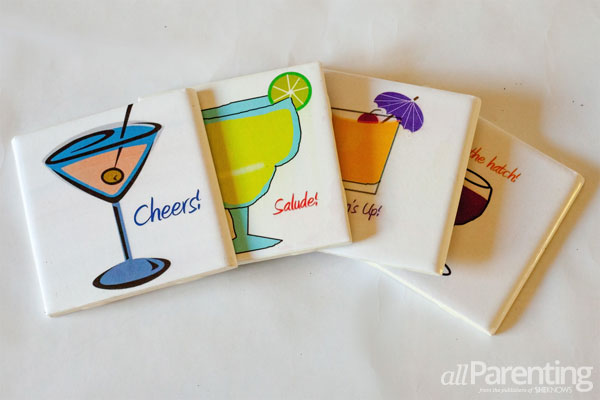 DIY cocktail coasters
Give a DIY hostess gift that combines your appreciation for the good times with a cocktail theme that your hostess is sure to remember — and use — for parties to come!
Materials:
Ceramic tile
Mod Podge
Laser printout of cocktail drawings and sayings
Paint brush or foam brush
Clear gloss spray
Felt square
Hot glue
Scissors
Instructions:
Print a laser copy of your favorite cocktail images combined with common happy hour sayings, such as cheers, bottoms up, down the hatch and salude. You can also print images from your ink jet if you do not have access to a laser printer. Simply give your printed image a light coat of clear gloss spray before you Mod Podge away.
Next, trim your images to a square shape to fit the front of your ceramic tile and adhere to the smooth side of the tile with a very thin coat of Mod Podge. Resist the urge to use too much or your paper will wrinkle. Allow about 30 minutes to dry.
Then, apply 2 coats of Mod Podge to the top of your images, leaving about 30 minutes between coats to dry.
Now, seal with 2 coats of clear gloss spray, allowing time to dry between coats.
Finally, cut a felt square slightly smaller than the size of your tile and adhere to the back of your coaster with hot glue and your DIY hostess gift is ready to keep your friends' coffee tables free of cocktail rings.
Click our images to open full size!

Love this? Find more crafts and DIY projects!