Posted: Jan 19, 2014 8:00 AM
Washi tape is a simple paper tape with a whole lot of style. Even if you aren't crafty, you can use washi tape to give simple projects a custom look!
Washi tape is an inexpensive paper tape that comes in a wide range of colors and patterns, which makes it the craft supply of choice for both experienced and novice crafters. If you have seen washi tape in the stores but wondered what to do with it, we have some great craft ideas to get you started.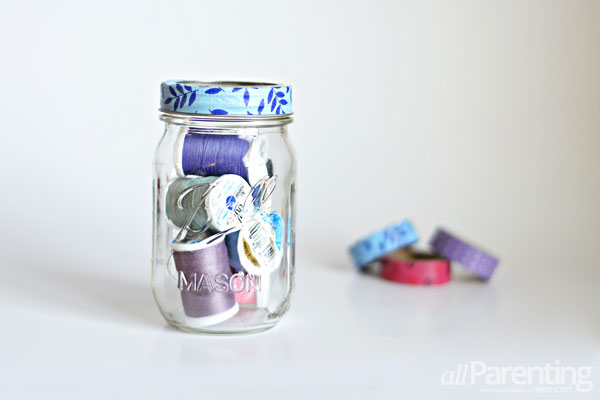 Dress up a Mason jar
Mason jars are great for storage, but they can be a little plain. Add some flair to an ordinary Mason jar by taping the rim with some colorful washi tape.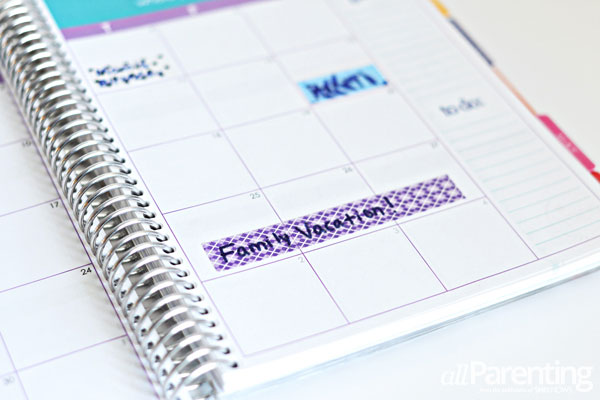 Washi tape calendar
Mark important dates and family vacations in your calendar with strips of washi tape. Write your events on the washi tape, and then if you need to rearrange your schedule, just peel the tape off of your calendar and start again!

Decorate your switch plates
Switch plates don't have to be boring and white! Unscrew your switch plate, cover it with washi tape, and then put it back into place. It's an easy and inexpensive way to add some extra style to any room.

Washi tape tea lights
You can easily decorate simple tea lights to match any occasion by adorning them with a strip of washi tape around the outside!

Washi tape pencils
This idea is as fun for moms as it is for kids. Cut two pieces of washi tape that are the length of a pencil. Stick the pieces of tape to the pencil and you're ready to go! Because the tape is made of paper, you won't have any trouble sharpening the pencils as usual.

Washi tape notebook
Use washi tape to make a boring notebook a little more interesting. Try alternating two patterns of washi tape to make your plain notebook or address book really stand out.

Washi tape hair clips
Coordinate a plain hair clip with your outfit for the day. Just cover a barrette with some washi tape that matches your outfit. At the end of the day, peel it off and choose a different color for the next day!

Decorate your gadgets
Tired of mixing up your electronics chargers? Now you can make his-and-hers versions with a little bit of washi tape.
Love this? Find more crafts and DIY projects!