Posted: Feb 03, 2014 9:00 AM
Grab your littlest sweethearts and capture them with these fantastic (and inexpensive!) Valentine's Day props.
Valentine's Day will be here before you know it. There's no better time to take your littlest sweethearts out for a fun photo shoot. With a few simple (read: inexpensive!) photo props, your little ones will love hamming it up for your camera!
Shop 'til you crop
As more and more moms (and dads!) are picking up their cameras and working on their photography skills, the prop offerings on the market get better every year. Etsy shops like Photo Boothgirls and All Dressed Up Couture have some props that are absolutely irresistible. I was like a kid in a candy store as I shopped for my Valentine's Day goodies. I found these fantastic pinwheels at Michaels and tons of other great props at Target.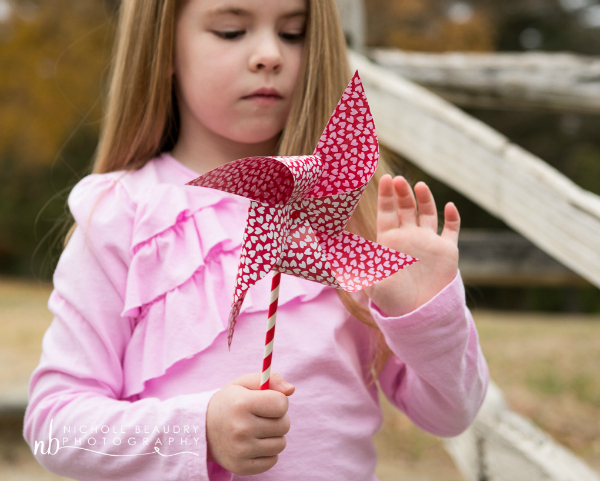 Get 'em dressed!
Before you can head out and put those great new props to good use, you'll need to give some thought to what your kids will wear. Whether you go simple (solid pink, white or red) or go for vibrant prints and patterns, your little ones will love wearing their heart on their sleeve. You can find great Valentine's Day outfit collections at most stores. I'm particularly in love with this season's offerings at the Gap, Gymboree and Janie and Jack.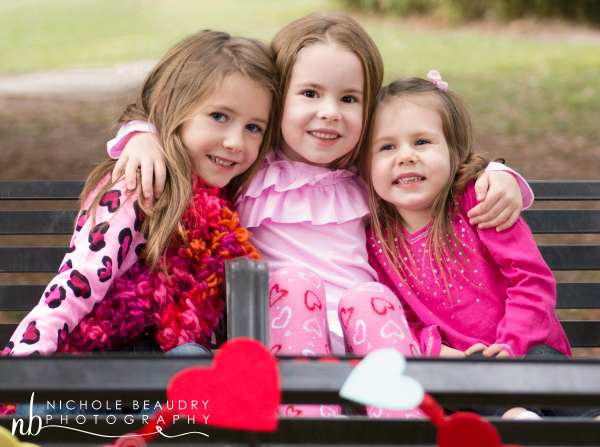 Skip the "cheese!"
We've been saying it since the invention of the camera, but if you want genuine smiles, avoid asking your little ones to say "cheese." Opt instead for talking with them, asking them questions and maybe even being a little silly. That's when you'll get those sparkly eyes and huge, true smiles. If your kids are young (read: impatient and/or unwilling), keep your props in a bag and pull them out one at a time to keep things new and interesting. Give them time to interact with each prop and have your camera ready to capture those grins! A handful of red heart confetti or a jar of M&Ms offer a great focal point and help to keep the kids engaged. And those M&Ms come in handy as a post-photo shoot bribe, too!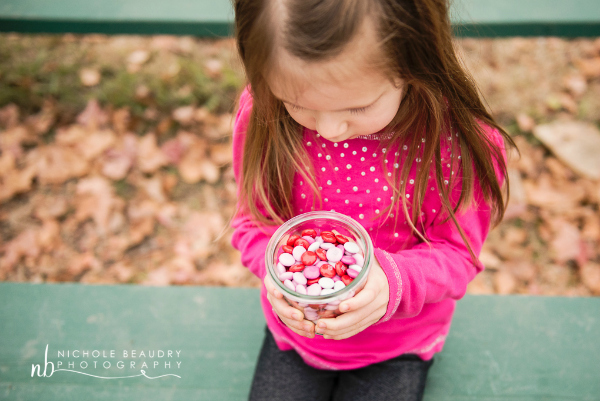 Drag and drop
Once you have those great shots, be sure to release them from your camera! Minted offers some lovely Valentine's Day card layouts that you can simply add your photos to. Another fun option is to use those photos to create a custom iPhone case at Tiny Prints that you'll carry with you all year.
Whatever you choose to do with your final shots, you'll undoubtedly cherish not only the photos, but the fun you had while capturing them!
More Valentine's Day fun
A cookie decorating party for Valentine's Day
Easy argyle Valentine's Day wreath
Valentine's Day breakfast ideas for kids