Posted: Feb 20, 2014 9:00 AM
I just turned 30. The Sunday after my birthday, my precious husband did something wonderful: He threw me a surprise party. He invited several of my close friends whom I hadn't seen in person for quite a while. I was indeed surprised… one friend showed up. After fighting back a few tears in the car, I went inside and thoroughly enjoyed my time with that friend, maybe more than I would have enjoyed a crowd — but it got me thinking. What happened to all my friends?
Of course I figured it out before we arrived, but he'd kept the secret surprisingly well. It was only that morning when I chatted with a friend at church that I knew for sure that my husband was throwing me a surprise party for my 30th birthday and the launch of my book.
I was giddy. There's nothing better than a good surprise party, right?
Surprise!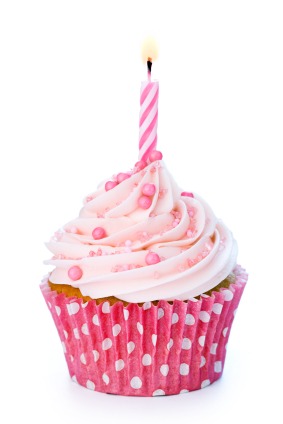 But as we pulled up to the driveway, I realized there was only one car parked on the street. My husband told me several invitees had backed out at the last minute, and we figured out that the number of friends who decided to show up was exactly one. Surprise! Thank heavens for that one friend.
I choked back a few tears of hurt and embarrassment to muster a smile for my friend and my parents, who were graciously hosting the "party."
As the afternoon progressed, I became more thankful for each of the people who were present. I focused on enjoying them and had a great birthday after all.
What the heck happened?!
But it left me wondering: Where did all my friends go? The one who showed is a fairly new friend, and several who bailed I've been close with for 10 or more years. What the heck happened?
While my birthday party experience is not "typical," and can be attributed to the fact that I'm sort of a hermit, "[It] is absolutely normal for young moms to feel isolated and cut off from society, especially first-time moms," says Dr. Fran Walfish, child and family psychotherapist and author of The Self-Aware Parent.
If parenting is a new experience, moms often find themselves holed up in the house, overwhelmed by shifting nap schedules, knowing when and how to nurse, dealing with unwanted parenting advice, even the thought of struggling with the car seat can be daunting. It's definitely easier to just stay home. I know that's how I felt about it. And now that I have a newborn in the house again (my older child is four), I'm realizing that I've let most of my friendships take a back seat to my hesitance to leave the security of my home.
But, I have 1,892 friends!
Sure, I have a lot of online friends. These are people I really do enjoy, and people who are beyond supportive of me and my efforts as a writer and speaker. They even all pitched in and bought me Google Glass last summer. (Amazing, by the way.) I get warm fuzzies when I think about all the love my friends have shown me via the internet.
Online relationships satisfy a need for emotional connection but they fall into the category of acquaintances instead of one on one depth of connection.
"
"
But it's not the same, Dr. Fran points out. "Online relationships satisfy a need for emotional connection but they fall into the category of acquaintances instead of one on one depth of connection. There is a bit of a distance when we are lacking face-to-face relationships."
And the difference between acquaintances and deep friendship? Shared experience.
Online, you're sharing thoughts and ideas. I thrive on this kind of interaction because I enjoy connecting with people through words. But in person you're engaging your senses and creating cherished memories.
"Having a healthy balance is OK, but online relationships can't replace face-to-face experiences you can create together," says Nicole Zangara, author of Surviving Female Friendships: The Good, The Bad, and The Ugly.
Get real
Think about it. When you reminisce about a friendship, you're probably not recalling a conversation. You're enjoying the memory of particular experiences together. One of my favorite friendships to remember is that of my college roommate. We had much in common on an intellectual level, and we had many late-night heart-to-hearts. But we also did ridiculous (read: stupid) things together on a regular basis. For example: It snowed on campus one night and we had no sleds, so in the middle of the night we acquired trash bags and used them to (sort of) sled. It's that kind of thing that deepens a friendship, and it's that kind of thing that gets a lot more difficult to accomplish when you have little ones.
"It's a huge transition that females go through," Nicole says. "A lot of friendships get put on the back burner because priorities change."
Things will change, as none of us experiences life the same, at the same pace. But when your relationships start to become strained in the face of these changes, be sure to keep the lines of communication open. "Just be sure you're talking about the changes and it can actually deepen the relationship," she adds.
Make it work
And if you find yourself having trouble physically visiting with your friends, Dr. Fran suggests arranging coffee dates with your girlfriends via Skype once a week. It's no replacement for face-to-face relationships, but it's infinitely better than text only or even phone calls.
Just be sure you're staying connected to the friends you want to keep. "Reaching out does a lot for people. It's nice to know someone is thinking about you," Nicole says. A quick message or phone call to let someone know they're on your mind may mean the world to the recipient.
Who deserves a message from you today?
More on friendship
Busy mom's guide to friendships
Toxic friendships
Is your friendship over?