Posted: Feb 24, 2014 8:00 AM
Add some pizzazz to boring office supplies by making your own! You'll be the envy of the workplace with these creative DIY ideas.
Cure even the worst case of the Mondays by adding some cheer to your office space. These DIY office supplies will put a smile on your face as you go through your work day!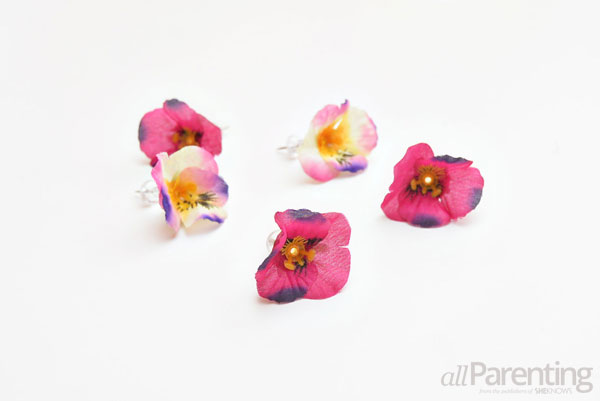 Flower push-pins
Supplies:
Thumb tacks or push pins
Artificial flowers
Scissors
Hot glue gun
Directions:
Snip the stems off of the artificial flowers.
Heat up the hot glue gun, then put a dab of glue on the end of the push-pin.
Press an artificial flower into the back of each push-pin.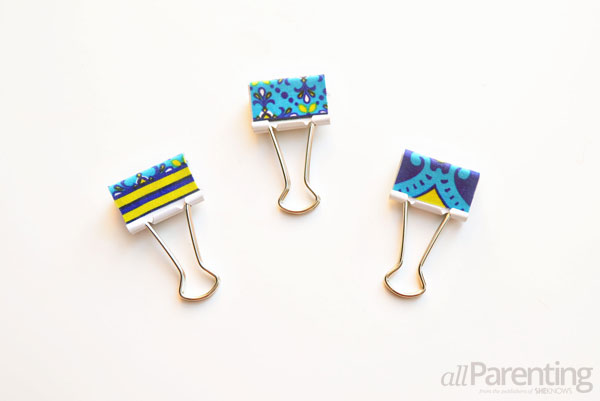 Fabric-covered binder clips
Supplies:
1-inch binder clips (or larger)
Cotton fabric
Craft glue
Paint brush
Bowl
Scissors
Directions:
Cut a strip of fabric that is the same width as the binder clip.
Trim the fabric down so that it wraps around all 3 sides of the binder clip.
In a small bowl, mix together a 50/50 solution of craft glue and water.
Paint the craft glue on the binder clip, then lay the fabric over the top of the glue.
Allow the glue to dry, then the binder clip is ready to use!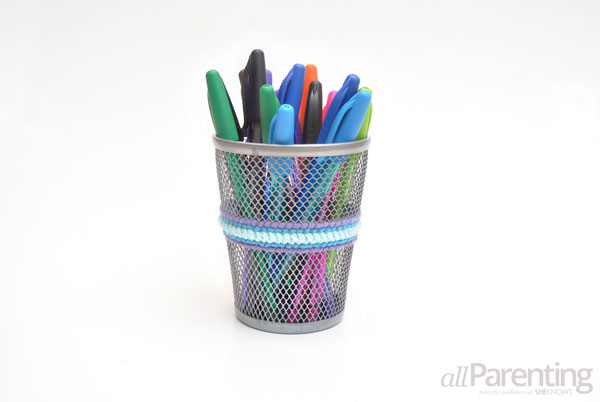 Hand-stitched pen cup
Supplies:
Wire mesh pen cup
Cotton yarn
Yarn needle
Scissors
Directions:
Cut a long piece of cotton yarn. Feed 1 end of the yarn through the yarn needle. Tie a knot in the other end of the yarn.
Begin stitching along the mesh. You can stitch in a straight line, create an X-like cross-stitch, or any other pattern you can think of.
Mix and match colors to make the design interesting.
Once you are happy with the design, tie a second knot on the inside of the cup, then trim off any excess yarn.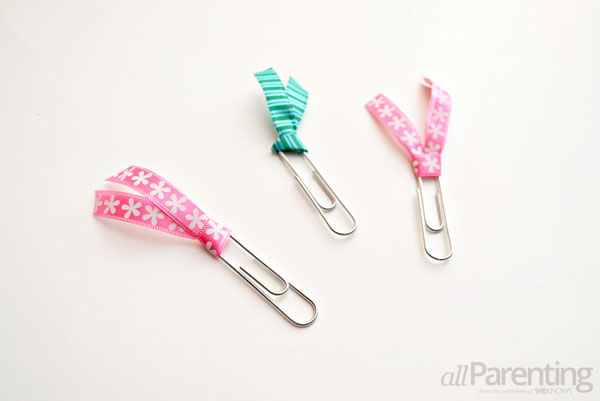 Ribbon paper clips
Supplies:
Large paper clips
1/2-inch (or smaller) ribbon
Scissors
Directions:
Cut a 4-inch long piece of ribbon.
Fold the ribbon in half, then slide the looped end through 1 end of the paper clip.
Slide the 2 loose ends of the ribbon through the loop, then pull the ribbon tight.
Cut off the ends of the ribbon at an angle.
Repeat for any remaining paper clips.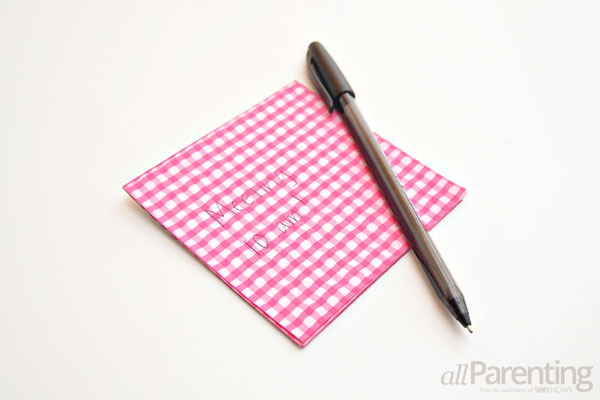 DIY scrapbook paper note pad
Supplies:
12 x 12-inch scrapbook paper
Scissors
Ruler
Binder clips
Rubber cement
Directions:
Cut several sheets of 12 x 12-inch scrapbook paper into 4 x 4-inch squares.
Stack the squares on top of each other, then clip the sides together with binder clips.
Carefully paint rubber cement along 1 side of the stack of paper, then set it aside to dry.
Once the rubber cement is dried, remove the binder clips and you are ready to use your DIY notepad.
Love this? Find more crafts and DIY projects!