Posted: Apr 08, 2014 6:00 AM
Earth Day is April 22, and it's the perfect excuse to get kids thinking about the earth. Build some excitement about Mother Nature with simple Mason jar terrariums that bring the outdoors in!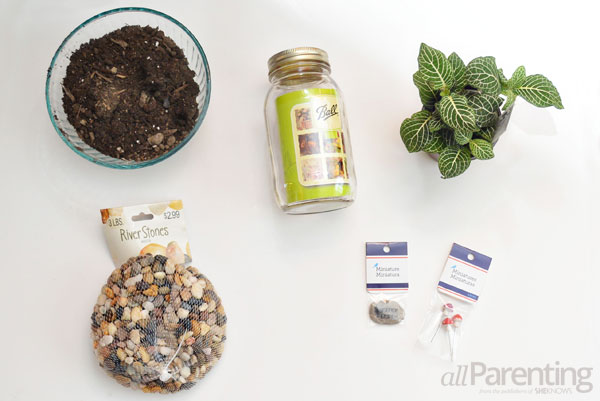 What you'll need:
A large Mason jar
Rocks or pea gravel
Potting soil
A small plant
Miniature embellishments
What you'll do: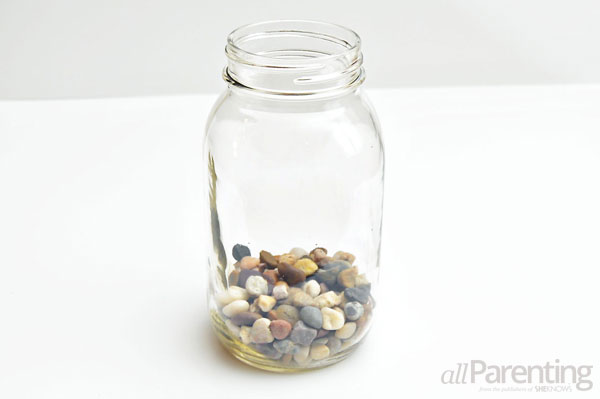 With a small enclosed terrarium, drainage is so important. Layer the bottom of the Mason jar with some small stones to help the water drain away from the soil.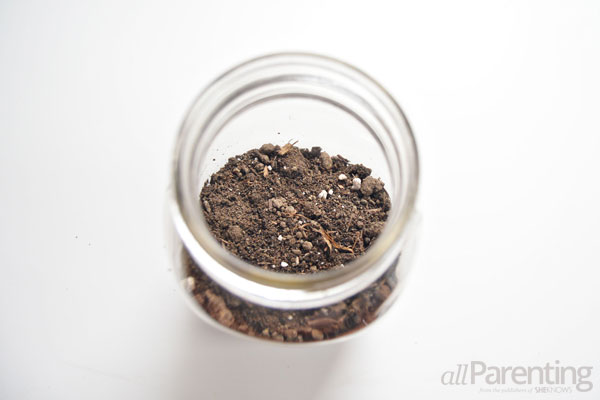 Next, add a thin layer of soil on top of the stones.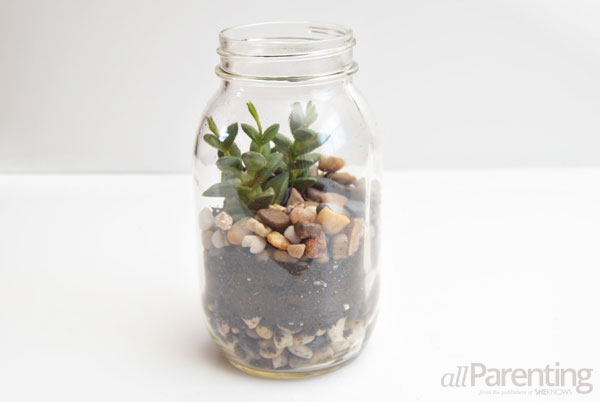 Remove the small plant from its pot and place it in the Mason jar. Fill in the area around the plant with more soil, then top off the soil with another layer of stones.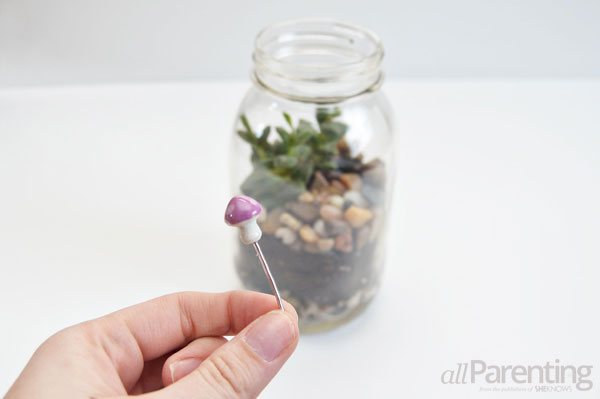 You can add some cute embellishments to your terrarium. I found some tiny mushrooms and a small "fairy garden" sign near the floral section of my craft store.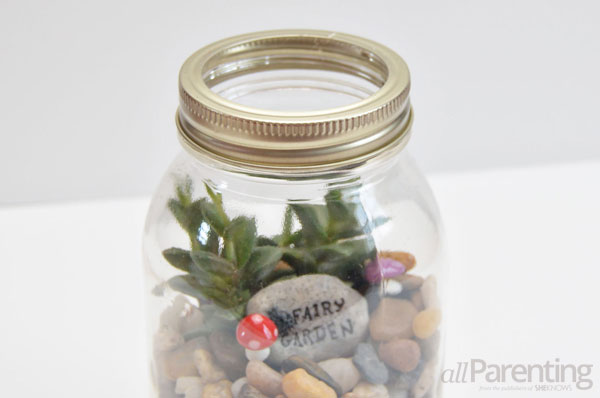 Place the ring back on the Mason jar to give it a finished look, but leave the flat lid off so that the terrarium will have some air flow. Display your terrarium in a sunny spot, and occasionally water it with mist from a spray bottle.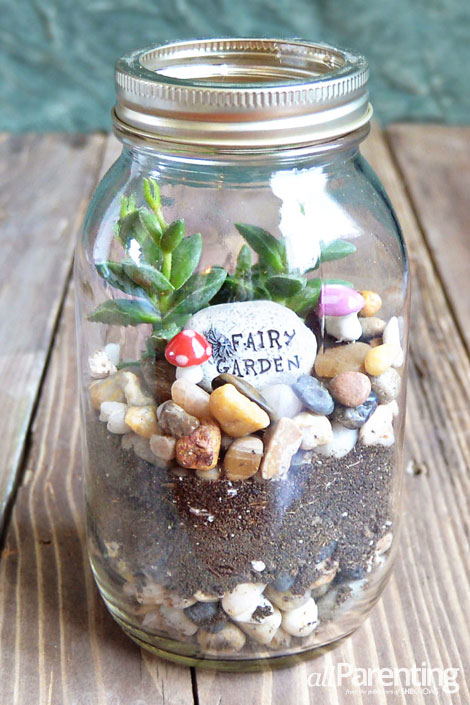 Love this? Find more crafts and DIY projects!