Posted: May 05, 2014 9:00 AM
Once Memorial Day hits, moms from coast to coast know that the days until school is out for summer vacation are numbered. Get these 25 things off of your to-do list between now and then to prep for a fantastic summer with your kids.
Photo credit: YinYang/ E+/ Getty Images
1. Get yourself to the doctor
In the coming weeks, before your kids are out of school, book all of your own upcoming medical appointments so that you don't have to arrange for child care when you have a can't-cancel eye doctor appointment this summer. Or, even worse for everyone, have to drag the kids along to your appointments.
2. And, add a little pampering too
While you're checking appointments off of your to-do list before the summer arrives, don't forget to book yourself a haircut and color, a mani-pedi and any other personal maintenance appointments that you won't have time to sneak away for when the kids are home. Nobody will blame you for topping off the list with a facial or a massage.
3. Dive into the closets
Trying to clean out your kids' clothes when they're home is as fruitless as, well, trying to clean out your kids' clothes when they're home. Dive into their closets (and your own) to pull out any clothes and shoes that are too small, then drop them off at the consignment store or hand them down to little ones in your extended family.
4. Stock up on rainy day fun
Every summer vacation needs some downtime. While some of us may actually experience a true rainy day over the summer, most of us just need a cupboard stocked with our kids' favorite craft supplies and quiet play activities for when the summer sun has worn us out.
5. Make some meals
Summertime meals are certainly much different than school-year meals, aren't they? But, even though you tend to not stick to such a strict meal schedule during the summer, it's still nice to have some meals prepped in advance for days that are even too busy or lazy to BBQ. Prep some meals that you can take from freezer to oven this summer to keep the troops fed and happy... and to keep you out of the kitchen.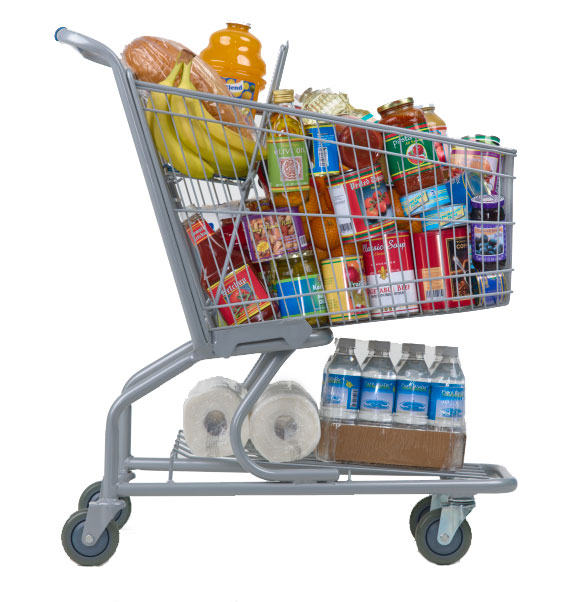 Photo credit: Don Farrall/ Photodisc/ Getty Images
6. Go wholesale or go home
Before your kids are home for summer vacation, take a big trip to your local wholesale retailer for all of the essentials — from toilet paper to their favorite on-the-go snacks to coffee to sunscreen, having a home that is stocked with supplies will make everyone's summer a breeze... especially your own.
7. Doctors and dentists and eyes, oh my
It can be hard to take the time out during the school year to squeeze in doctor, dentist and eye appointments that often take your kids out of class for hours at a time. Get on your doctors' schedules now so that they are all caught up this summer. Summer is also the perfect time to schedule those longer appointments and mini-surgeries, such as needing wisdom teeth pulled or tonsils removed.
8. Play date prep
Your kids can miss their friends during the summer and keeping summer friendships and play dates going is important for a smooth transition back to school in the fall. Make a handy list of all of your kids' friends' phone numbers and email addresses for easy play date planning. Be sure to touch base with the moms and dads of their favorite friends to see what their summer plans look like.
9. Hit up Pinterest
If you're a Pinterest-lover, start a Pinterest board dedicated to ideas that will keep your summer fun. As you can imagine, there are hundreds of pins that will inspire your summer with your kids.
10. Create a master calendar
Carve out some quality time with your calendar before school is out for summer. Whether you use Google Calendar or a classic paper on-the-fridge version, update it with all of your solid summer plans, camps, travel dates and more.
11. Who needs a new bathing suit?
As you're cleaning out your closets, pull out everyone's bathing suits, summer sandals and shorts. Then, have an afternoon fashion show, of sorts, to see what still actually fits your kids and what needs to be replaced for this summer.
12. Spring clean... sort of
While deep cleaning your house from top-to-bottom may seem like a great idea, remember that your kids are going to be home all summer long, meaning that your house is going to be trashed again by the time they go back to school in the fall. Leave the carpet cleaning and baseboard scrubbing until then.
13. Take the bikes in for a tune-up
Drop off your family's bikes for tune-ups at your local bike shop so that they are in tip-top shape for hitting the trails this summer.
14. Create a summer bucket list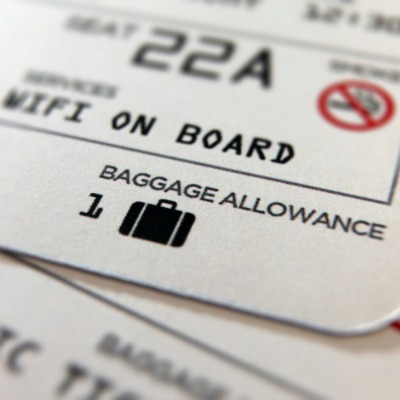 Photo credit: Maxiphoto/ iStock/360/ Getty Images
Before summer vacation actually arrives, sit down with your kids and come up with a long list of fun ideas to keep you busy. Don't forget that the simplest ideas are sometimes the best, like getting ice cream or having a dinner picnic at your favorite park. A bucket list doesn't have to be extravagant.
15. Confirm travel plans
If your summer includes travel, near or far, make sure you confirm all of your plans before your kids are out of school. Book those hotels, make sure you have your plane seats locked in and think ahead to what you'll need.
16. Think of a summer reading strategy
One of the biggest challenges of summer can be keeping your kids on-track with reading and school work among all of the fun in the sun. Make a plan to keep them reading. Maybe a reward system will work well for your kids (if you read for 30 minutes for five days in a row, we can go get ice cream) or insist that before they head out to play with friends, they need to check their reading or a math worksheet off of their summer learning list first.
17. Summer camp essentials 101
Hopefully you've already received packing lists for your kids' summer camps and you can start checking off the items now, before your kids are home for summer vacation.
18. Plan summer birthday parties
Have a kiddo with a summer birthday? Get planning now. Make sure that the bulk of their friends are in town before you plan a date and secure the location.
19. Knock-out end of the year teacher gifts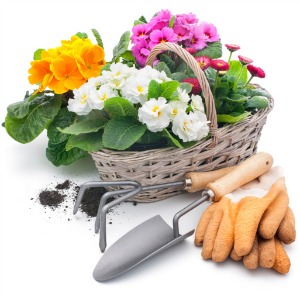 Photo credit: AlexRaths/ iStock/360/ Getty Images
The end of the school year is going to be here in the blink of an eye and if it hasn't already hit your house, spring fever will be here any minute. Don't leave end of the year teacher gifts until the last minute — pick something up for your children's teachers now and have them ready for the last day of school so that you can start enjoying summer even earlier.
20. Make sure your grass is always greener
It was a long, hard winter for most of the country and it's likely that your grass and lawn are looking a bit worse for wear. Make sure your lawn is prepped for summer before summer actually arrives. If you're a lawn DIYer, pick up a new pair of gardening gloves and dig in. If you aren't up for the job, get your lawn on your local lawn service's list.
21. Take your car to the spa
Get your car road trip, beach and swimming pool ready for summer too. You can spend a pre-summer vacation afternoon detailing it yourself or drop it off at a car wash that does it for you. Once it's clean, stock it up with essentials, like granola bars, extra beach towels and tons of sunscreen.
22. Get some help
For moms who need regular child care over the summer, make sure that your plans are buttoned up before your kids get home on the last day of school. If you need some help here and there, start asking around for the names of reliable sitters in your neighborhood — college students who are home for summer typically are a great choice.
23. Outdoor fun ready to be played with
Take inventory of your summer fun items. Is your sprinkler still working from last year? Do you need a new plastic backyard pool for the little ones? Are Squirt guns missing their handles or in working order? How about the soccer balls and basketballs?
24. Keep school supplies on the brain
Many schools provide school supply lists at the end of the previous school year. If yours does, it's not a bad idea to keep them handy and pick up a few items now, before the rush at the end of the summer. Or, if you know that your kiddo needs a new backpack or lunchbox for fall, grab those items now and tuck them away for fall.
25. Look ahead to fall
While fall is the last thing you want to be thinking of when you have summer on the mind, looking ahead will allow you to have even a longer summer vacation, as you won't have to stop short to plan for when school is back in session. Think ahead to any details that you can take care of now, from registration to after-school activities to child care planning.
More on summer
5 Sizzling summer camp themes
End of summer party ideas for kids
Summer sangria