Posted: May 06, 2014 9:00 AM
Whether you plan on spending Mother's Day with your family or tucked away in the serenity of a spa day, plan a pre-Mother's Day brunch with your girlfriends. Mother's Day traditions are a way to celebrate all of the special women in your life.
Photo credit: Thomas_EyeDesign/ iStock/360/ Getty Images
Celebrate motherhood with friends
Mother's Day doesn't have to only be about your own mother or the relationship you have with your children. The spirit of care and concern exists between women in so many ways — aunts and nieces, cousins, mentors and friends can all make women feel loved and cherished. Instead of a regular girls' night out this month, throw a pre-Mother's Day brunch for all of the women you appreciate. Plan a menu, decorate with care and add a few cocktails — and mocktails — to let your friends know how special they make you feel.
Plan a Mother's Day brunch menu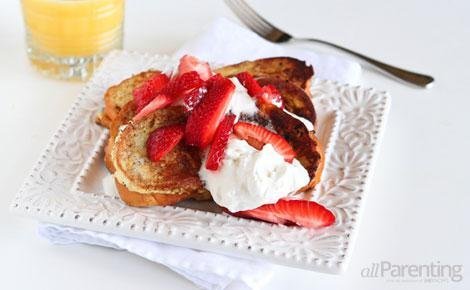 Planning brunch means you can focus on light breakfast items like fruit, cheese and pastries. If you enjoy cooking, your guests will love Strawberries and Cream French toast. The simplicity of French toast is made irresistible with the addition of homemade whipped cream, tinged with a bit of vanilla. Remember to keep the unserved slices warm by turning the oven to 200 degrees F and leaving a few pieces on a cookie sheet until your guests are ready for seconds.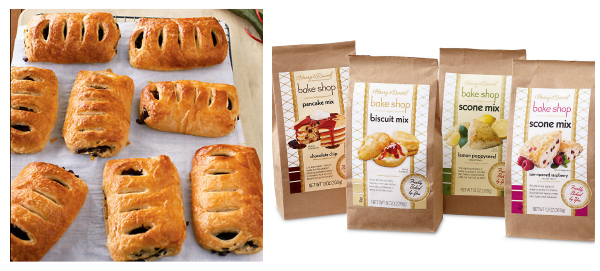 Harry and David is a fabulous way to feed your guests tasty treats without spending a ton of time in the kitchen. Their Chocolate Croissants will satisfy any sweet tooth (Harry and David, $40 for 12). Whip up scones and biscuits in no time at all with the Pick 4 Baking Mixes set (Harry and David, $28). Let friends in on your secret, or tuck the boxes out of sight and present your tasty creations on a pretty platter.
Set a pretty table with special linens
Fresh flowers on the table make for colorful, simple centerpieces. Take a few minutes to create hand-decorated table linens for a small touch that really makes your brunch table look finished. Simple flower designs are doable for even the least artistic brunch-thrower, and several of the project materials are things you likely have at home. For the low cost of plain white napkins and a bottle of Ink Effects Fabric Transfer paint, you can let your friends know they're worth a few minutes of decorating time.
Say cheers with cocktails
Toast the women in your life with a few special beverages. While there's nothing at all wrong with a classic mimosa, adding a few special cocktails to the menu will truly make your special brunch feel like a celebration.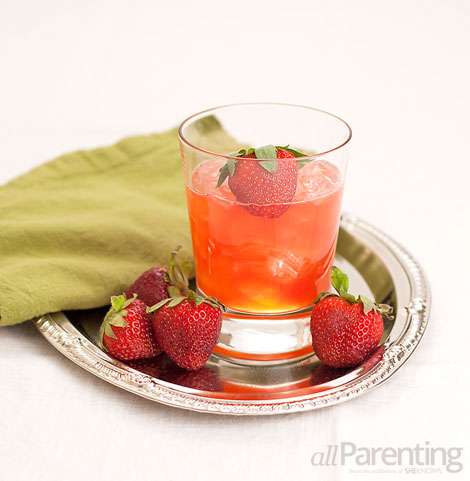 Save some of the strawberries from the strawberries and cream French toast and serve a Four Loves.
Ingredients:
4 organic strawberries
1/2 ounce fresh-squeezed lemon juice
1-1/2 ounces bourbon (try Four Roses bourbon)
2 ounces ginger ale
Additional strawberry for garnish
If bourbon isn't your style, try another drink designed with mothers in mind, like the lighter Mother's Blush or the gin-based Raspberry and Roses.
Toast your friends with mocktails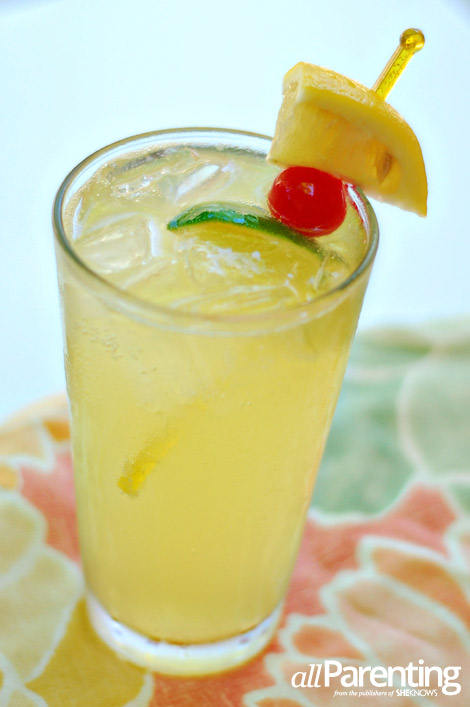 Alcohol-free options don't have to be limited to a glass of juice or cup of coffee. Four fabulous recipes take basic brunch libations and recreate the drinks without the alcohol. Try a Shirley Temple, mimosa, pineapple spritzer or sangria without alcohol.
The Pineapple Spritzer is a tropical-tasting favorite.
Ingredients:
2 ounces pineapple juice
1 ounce lime juice
Sparkling water
Lime slices
Mix up a pitcher or two of mocktails and encourage your friends to stay just a little longer and enjoy the company of some wonderful women.
More about spending time with friends
At-home sex toy parties
Books for a girls' night book club
The empowering side of a striptease class