Posted: May 19, 2014 8:00 AM
Brighten up a pair of boring canvas shoes with this easy tie-dye technique. Your kids will love having stylish new shoes that are perfect for summer.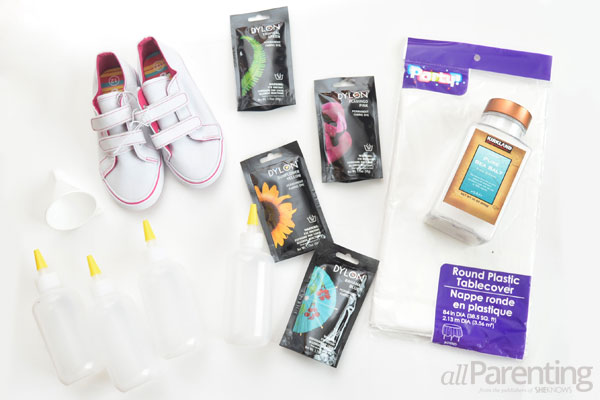 Supplies:
Canvas shoes
Fabric dye
Squeeze bottles
Funnel
Plastic tablecloth
Salt
Measuring cup
Directions:
Lay out the plastic tablecloth to protect your work surface from the dye. Soak the shoes in water for a few minutes until they are completely saturated.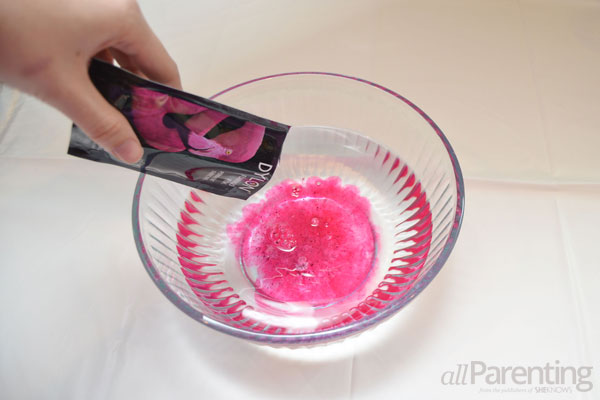 Mix the dye according to the package directions. The dye I used called for 4 cups warm water and 1 teaspoon salt.
Transfer the dye to individual squeeze bottles. You can mix the dyes together to make different colors or shades.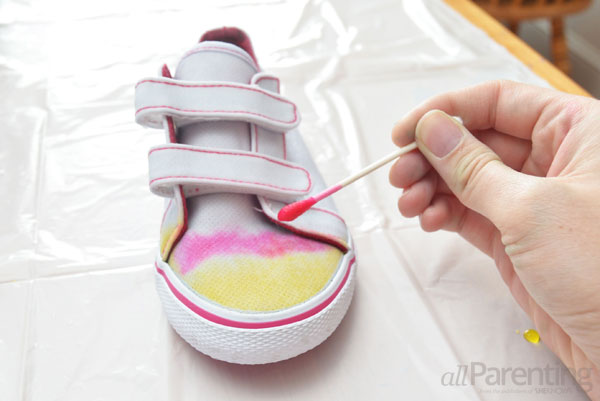 Start applying the dye to the wet shoes. You can squeeze the dye directly out of the bottle, or you can use a cotton swab for a little more control over the dye.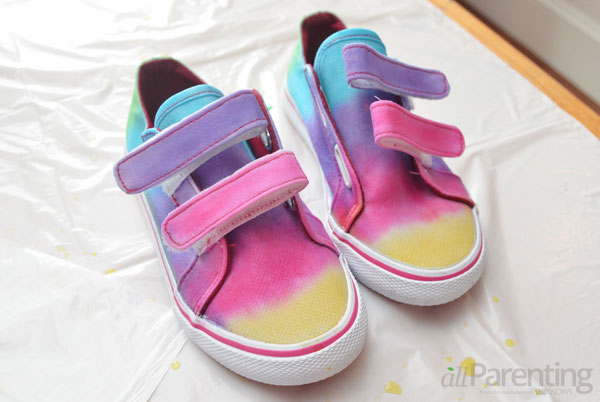 Once the shoes are completely covered in dye, let the dye set for several hours.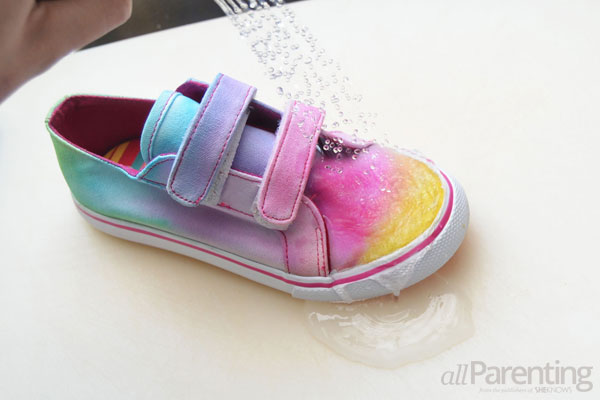 Use a wet cloth to scrub away any dye on the sole of the shoe, then rinse the dye off of the shoes until the water runs clear. After your shoes have dried completely, they are ready to wear.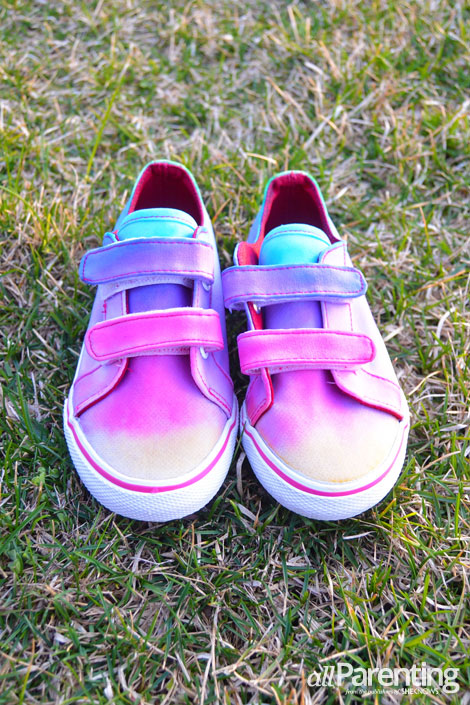 Love this? Find more crafts and DIY projects!