Posted: Jun 05, 2014 8:00 AM
You may have outgrown the classic broken heart BFF necklace you shared with your bestie in the seventh grade, but that doesn't mean you can't still rock your friendship love in style. Try out some grown-up friendship jewelry options you'll be proud to show off.
Photo credit: Steven C. De La Cruz/ Image Source/ Getty Images
Upgrade the woven bracelets you learned to make at camp with a version featuring Swarovski crystals. It's a fun throwback to your younger years that you could share with that special friend who's known since you were both in braces. Or have your names stamped in a silver cuff along with a special quote on the inside.

If necklaces are more your style, consider gifting your girl with a sweet little birthstone and her first initial charm. Or a pair of sterling silver hearts to represent your special love.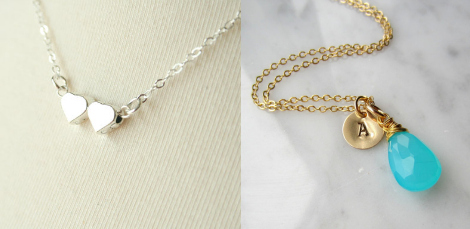 The stackable ring trend is still going strong. Why not add her initials in silver and gold for a cute addition to her right hand. And if you're lucky enough to share best friend status with your mom, consider splitting up these heart necklaces between the two of you. It's a thoughtful gift that will stand the test of time and fashion.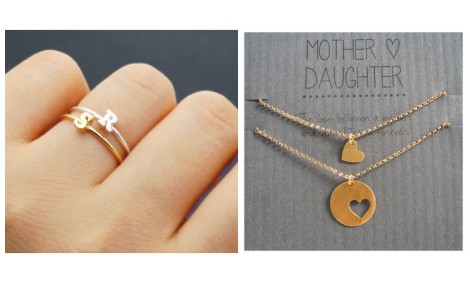 Your best gal doesn't need another scented candle this year. Give yourselves a personalized gift you'll both treasure for years to come.
More gift ideas
Best gifts for moms
Gift giving: No boxes required
DIY Instagram print frames