Posted: Jun 19, 2014 6:00 AM
Surprise your sister, best friend or daughter with a handmade wrist corsage at your next girly get-together. Whether you're meeting for brunch or a baby shower, you're sure to elevate the experience with a sweet smelling flower on your arm.
Gardenia and garden rose season is the perfect excuse to whip up wrist corsages for you and your favorite ladies. Hit up the craft store to pick up a few floral design essentials and some colorful ribbon and you'll be ready to assemble the prettiest DIY project of summer.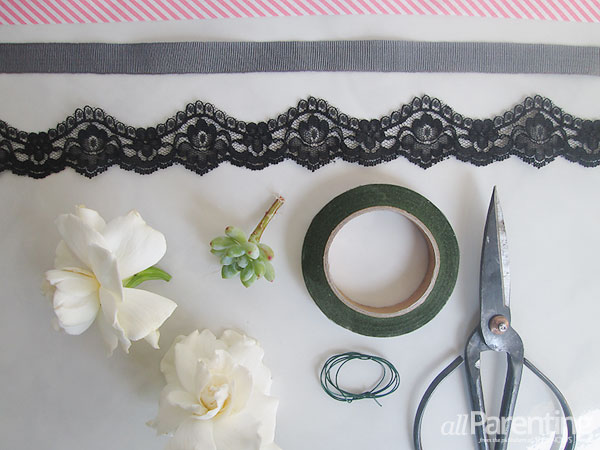 Supplies:
Sticky 1/2-inch floral tape
Floral wire
Safety pin
Decorative ribbon
Sturdy flowers (garden roses, gardenias, carnations, succulents)
Hair elastic (optional)
Scissors or garden clippers
An extra set of hands
I like to pair traditional corsage flowers with large sturdy heads like garden roses or carnations from the grocery store with a succulent to give the corsage just a bit of edge. Mix and match until you find a combination that pleases your eye (and nose) and fits easily on your wrist. We're not making the giant corsages of your prom years here.
Directions: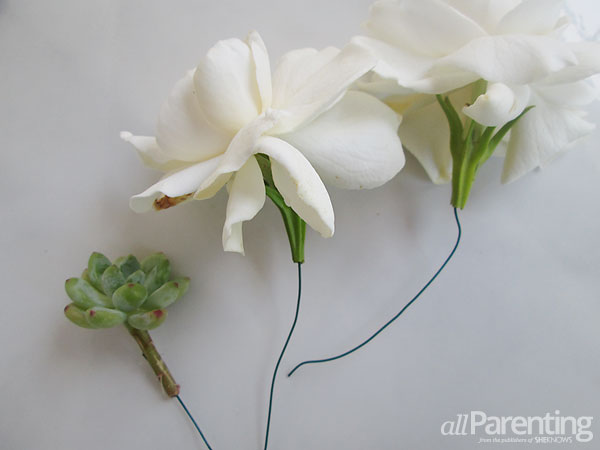 Clip several inches of floral wire for each flower. Insert in the center of each stem. Twist remaining wire together and let it hang like a tail.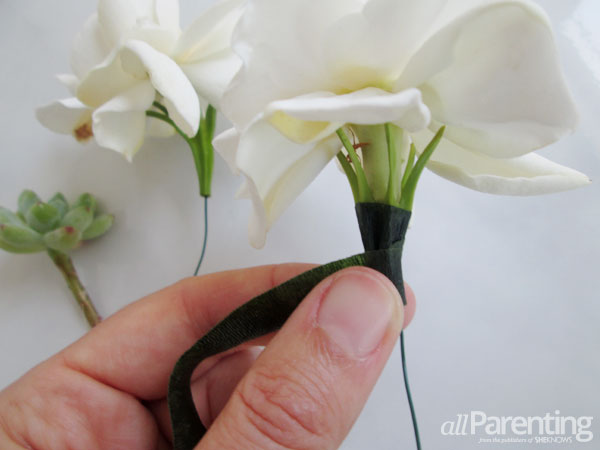 Take your floral tape and start wrapping your cluster of flower stems so it forms a tight bouquet. Trim your tape once the stems are completely wrapped. Twist the remaining wire back around your taped bundle, or twist up and continue to cover with floral tape.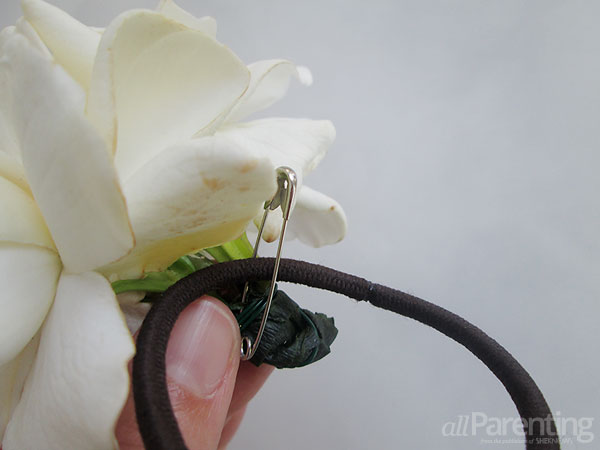 Attach your safety pin to your hair elastic or your ribbon and then carefully pin it to several layers of the wrapped floral tape. At this point, you will have played with the arrangement to see how it sits on your wrist, allowing for a flatter side and a more rounded side that will be on display. There's no right or wrong way to accomplish this. Play around until you achieve the right look. Attach the pinned ribbon or hair elastic to the flatter side of the corsage.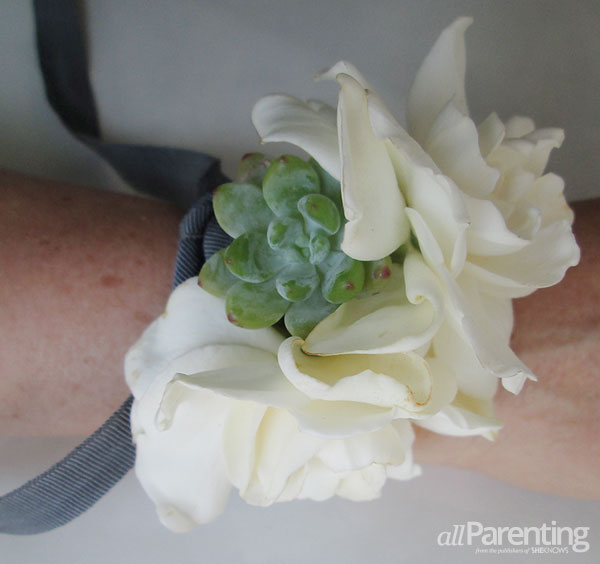 Enlist your extra set of hands to wrap your chosen ribbon around your wrist several times. A layered look will keep your wristlet feeling fashion-forward and fresh. Remember, we're not going for piles of wired ribbon curls accenting baby's breath. Go for a bow or even a simple knot with several inches of ribbon tail hanging free on either side of your wrist.
Now you're ready to head out for the perfect girls' brunch.
Love this? Find more crafts and DIY projects!