Posted: Jun 17, 2014 9:00 AM
Motherhood can be grueling and sometimes even boring, but some moms out there see that as an excuse to entertain. Follow these funny moms who use their experiences to laugh — and make us laugh along with them.
Photo credit: Michael Krinke/ iStock/360/ Getty Images
You know how people tell their dogs they're going to the park, then take them to the vet? That's how kid haircut appts. work in our house.

— Wendi Aarons (@WendiAarons) May 14, 2014
Wendi Aarons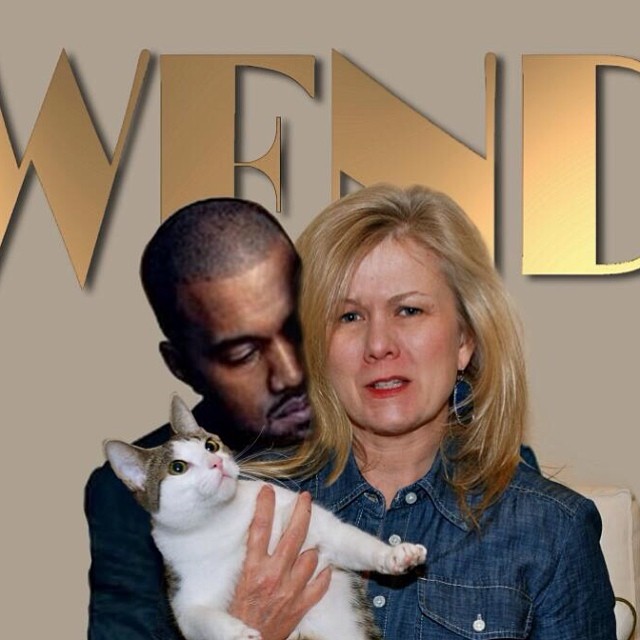 Award-winning humor writer Wendi Aarons has been named "Editor's Choice Funniest Mom Blog" by Parents Magazine in 2012 and a Babble Top 100 Blog in the humor category in 2013, and she currently serves as one of the US Weekly Fashion Police panel members. She's also one of the founders of The Mouthy Housewives, a humorous advice column, and in 2012, she and her Mouthy Housewives compatriots started the Twitter handle @PaulRyanGosling, which quickly gained fame during the 2012 presidential race. Wendi's essays have appeared in McSweeney's, NickMom, The Wall Street Journal and more. But Wendi is likely most famous for her viral essay from 2007, "An Open Letter to James Thatcher, Brand Manager, Procter and Gamble," her hilarious response to the company's "Have a Happy Period" campaign. Wendi lives in Austin, Texas, with her husband and two boys.
Photo credit: Wendi Aarons
My kids need a family recipe for the school cookbook, but I can't remember how many heaping teaspoons of anxiety we add to our neuroses.

— Ann Imig (@annsrants) May 2, 2014
Ann Imig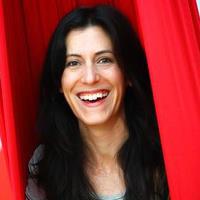 "Stay at home humorist" Ann Imig started blogging at Ann's Rants in 2008 and has since been named one of Babble's Top 50 Twitter Moms in 2011, a Babble Top 100 Mom Blog in 2012, and has been honored as a BlogHer Voice of the Year from 2010–2012. Most notably, Ann founded Listen to Your Mother in 2010, which has since spread into a national series of locally produced shows giving motherhood a microphone in 32 cities in 2014. Ann's work has appeared in McSweeney's, College Humor and she's a monthly contributor to BRAVA Magazine. Ann and her family reside in Madison, Wisconsin.
Photo credit: Ann Imig
Just went to chiropractor and he wanted to make sure to respect my modesty. Umm. I gave birth to 5 kids. I don't have any modesty left.

— mama bird diaries (@mamabirddiaries) May 15, 2014
Kelcey Kintner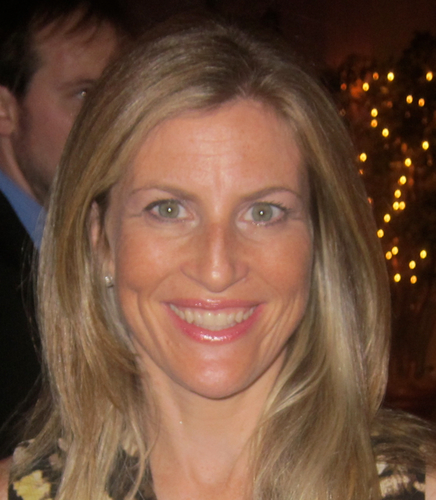 Kelcey Kintner is a blogger, consultant and mother of five children from ages 9 to 1. A former television reporter and anchor, Kelcey blogs at The Mama Bird Diaries, contributes to sites including Lifetime Moms, Alpha Mom and NickMom, and she also founded The Mouthy Housewives with her good friend Wendi Aarons. She's been named a Babble Top 100 Mom Blog and was just published in the recent Moms are Nuts anthology from Vansant Creations. Having recently relocated from the suburbs of New York City to Miami, Florida, Kelcey's easy-going humor about everyday life with five very busy children and her CBS news anchor husband keeps readers coming back for more.
Photo credit: Kelcey Kintner

Photo credit: Banana Wheels
Amy from Banana Wheels
Amy from Banana Wheels is relatively new on the blogging scene, but that doesn't make her any less hilarious. After starting her blog as a creative outlet to document her domestic pursuits, Amy realized that she didn't actually have any domestic pursuits. So she decided to write funny anecdotes about parenting and document the comings and goings of a naked, ski mask clad baby doll, aptly named Creepy Baby. Amy lives in the Pacific Northwest with her husband and two daughters.
I just overheard one of my kids ask, "What do you think is grosser: Mom or creamed corn?" So that's how my Mother's Day is going.

— Leslie Marinelli (@TheBeardedIris) May 11, 2014
Leslie Marinelli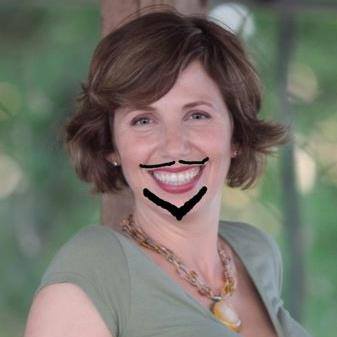 The Beared Iris's Leslie Marinelli calls herself a stereotypical suburban housewife, but there's nothing stereotypical about her unique, edgy humor about excessive body hair and lizard genitalia. She has been named a BlogHer Voice of the Year, the Erma Bombeck Writers' Workshop Humor Writer of the Month and her site has been recognized on Circle of Moms, Babble and The Huffington Post. Leslie is also the co-author and editor of the #1 bestselling humor anthology for women, You Have Lipstick on Your Teeth, and she recently acquired the popular online humor magazine In the Powder Room. Leslie resides with her husband and three children in suburban Atlanta.
Photo credit: Leslie Marinelli
Email from the vet: Finally! Spring has arrived! So have parasites.

— Peyton Price (@Suburbanhaiku) May 13, 2014
Peyton Price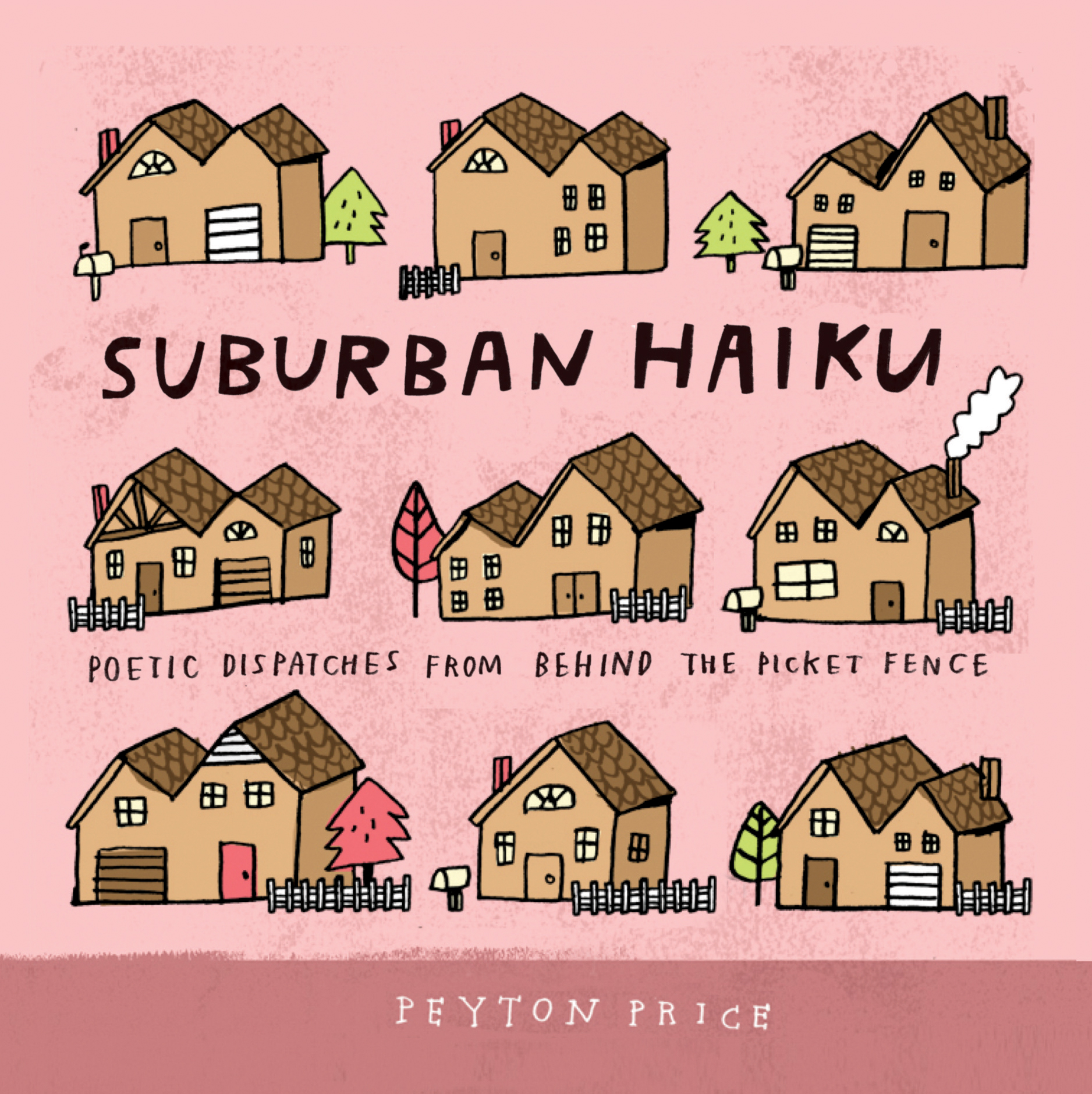 What if your neighbor was secretly writing about life in your suburban neighborhood… in haiku? She might just be. Peyton Price of Suburban Haiku may not be your actual neighbor, but she speaks for suburbanites everywhere with her cleverly hilarious and heartwarming 17-syllable poems. Sample Suburban Haiku on Twitter, where Peyton often hosts Haiku challenges, at NickMom and in her recently published book of the same name. Peyton lives in the average suburb in your average city, of course.
Idea: yoga wear for the generously proportioned woman. Lulupineapple

— MarinkaNYC (@MarinkaNYC) April 17, 2014
Marinka NYC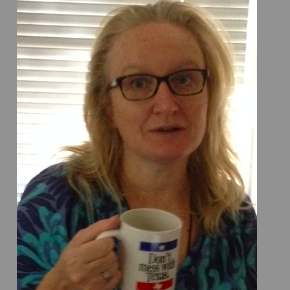 Marinka NYC has been praised by both Babble and Mashable for her Twitter humor, and her blog was also named a Babble Top 100 Mom Blog. Writing about life in New York City with her kids, cat and her Russian immigrant parents. Marinka is also one of the women behind The Mouthy Housewives and the parody Twitter account @PaulRyanGosling. Residing in New York City with her family, Marinka is currently working on a memoir, From Russia with Baggage.
Photo credit: Marinka NYC
More from around the web
50 Websites and blogs we love
6 Healthy living bloggers we love
Our favorite Instagram accounts