Posted: Aug 08, 2014 7:00 AM
Long gone are days of hiding behind the realities of race relations. Women are taking their fingertips to their keyboards and discussing race. The dialogue — and the learning — that's created around these virtual tables is golden. We've gathered must-read essays about race.
Photo credit: Grace Hwang Lynch

Women are giving a voice to the topic of race. Our job is to listen and to be a part of the conversation they're starting. Mental health and relationship expert Rhonda Richards-Smith, LCSW, says, "While it may feel as though the women's liberation movement was eons ago, many women's voices continue to be silenced. There has been a concerted focus on sexism as a singular form of discrimination that women encounter, but less attention has been given to the unique experiences women of color are faced with. Without hearing, reading and absorbing their stories, they will remain mythological and invisible." We've gathered poignant essays about race and we just have four words to say about them: Please read, they're important.
When Your Kids Experience Racism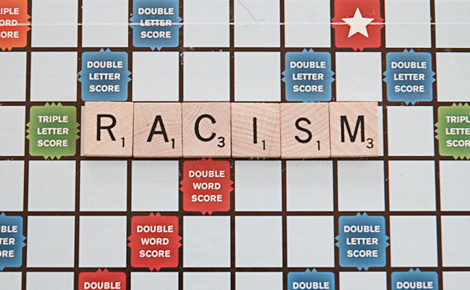 Photo credit: Grace Hwang Lynch
Grace Hwang Lynch is the voice behind HapaMama. Started in 2008, HapaMama is a blog about Lynch's mixed-race Asian family, including recipes, book reviews and personal essays. About her writing on race, Lynch says, "I hesitate to call this my "favorite" post, since in it I write about my son being teased. Maybe a better word is my most meaningful post, since this cuts to the heart of the kind of issues Asian parents need to deal with. In my post When Your Kids Experience Racism, I explain my reaction when my son tells me kids made "slanty eye" gestures at him, and the complicated world of parenting an Asian and mixed-race child. I hope that my Asian readers will be prompted to think about their plan for dealing with their children's experiences with racism and that my non-Asian readers will see the real impact of these schoolyard taunts.
The N-Word: Teaching Children About Race Relations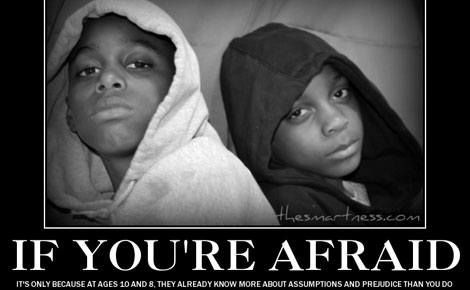 Photo credit: Kymberli Barney
Kymberli Barney writes at the Smartness where she discusses motherhood, infertility and parenting after infertility, teaching and being a general gangsta nerd superhero.
About her writing on race, Barney says, "The verdict of the Trayvon Martin case brought with it rekindled national discourse about the intersection of racism, race relations and children. The conversation had — and still has — many facets and angles, some of which began appearing as story lines on mainstream television. I was inspired to write The N-Word: Teaching Children About Race Relations after watching a particular episode of Parenthood, in which an interracial couple had to have the 'n-word' discussion with their young son. This is a discussion that many parents, regardless of race, struggle to have with their children. What should you say? Why is it OK for African-Americans to say the word but not others? Why are there different connotations depending on the context in which it is used and who is using it?"
"This post explains what I teach my kids about the n-word and also speaks to the importance of raising color aware versus color blind children."
Not in My Name, or, Whiteness Goddam
Shannon LC Cate is the voice of Peterscross Station. This is her family life blog, but as its subtitle says "The Personal is Political," so it's really about many things. About her writing on race, Cate says, "Not in My Name, or, Whiteness Goddam is something I wrote after the George Zimmerman verdict. I felt that white women had a special responsibility to help shift cultural scripts about black men being dangerous."
Photo credit: Shannon LC Cate
On Being an Ally — Or Not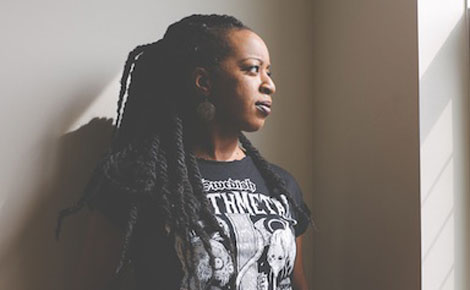 Photo credit: Justina Villanueva
Laina Dawes, author of What Are You Doing Here? A Black Woman's Life and Liberation in Heavy Metal, has been blogging at Writing is Fighting for 13 years, focusing on race, ethnicity, sexuality and extreme underground music. About her writing on race, Dawes says, "I think On Being an Ally — Or Not is important. It's pretty recent and written about what it's like to discuss issues concerning marginalization within a predominately white and male music culture. The subject matter really made me think about my own alliances to other marginalized communities within the metal scene."
Marielle Green is an adopted American Korean and former EFL teacher who writes about travel, culture, society and general life musings at This flooded sky. About her writing on race, Green says, "As an American Korean growing up in white American suburbia, I dealt with mostly harmless racism my entire life, often encapsulated in that hated, difficult question, "Where are you from?" I wrote Where are you from? to show that racist remarks and beliefs can definitely fly under the radar and underline everyday encounters — and the fact that they're non-aggressive and kindly-meant doesn't make them any less wrong, just harder to notice and resist."
Photo credit: Marielle Green
I'm Black Irish and I'm Proud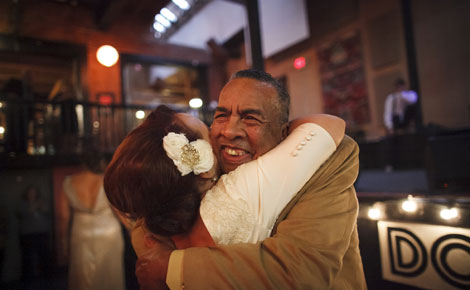 Photo credit: Kari Bedford Photography
Kelly Wickham's blog, Mocha Momma, is about growing up biracial and deals with race and racism in America, working on The Tuxedo Men project and sometimes about her life as a single teen mom. About her writing on race, Wickham says, "My favorite post, I'm Black Irish and I'm Proud, was written about my father and finally understanding some things about him. I hadn't considered his history before I became a writer. I hope that when people read it they consider American history in ways we previously haven't given credit and that we all have our own stories. And that race isn't something to ignore because it has a place even if, as Americans, we're embarrassed by our past."
More on topics that matter
Racism is over? Don't be ridiculous.
5 Insane comments interracial families hear regularly
Hey Paula Deen, slaves were not your "family"