Posted: Aug 07, 2014 10:00 AM
Getting recommendations from fellow book lovers is the best way to find books you'll love. Check out what these readers, writers and bloggers recommend for your must-read list.
Photo credit: anyaberkut/iStock / 360/Getty Images
Women's fiction by the pool

Beach reading often means novels, and both Molly Smith and Jessica Torres recommend The Invention of Wings by Sue Monk Kidd (Barnes & Noble, $17). A selection in Oprah's Book Club 2.0, The Invention of Wings is the story of two women, the daughter of a wealthy family and her handmaid, each trying to find her own identity in a world with stiffly drawn boundaries, particularly for women.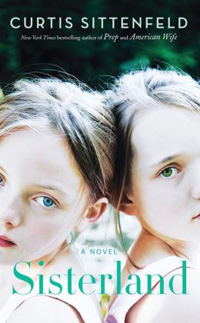 Katie Hurley is reading Sisterland by Curtis Sittenfeld, a novel about identical twins born with psychic abilities (Barnes & Noble, $12). The sisters deal with their abilities in strikingly different ways, but their adult lives again bring them together to confront the truth about each other. Hurley recommends the novel for Sittenfeld's storytelling abilities — a key to a great beach read.
Dive into non-fiction this summer

Nichole Beaudry, memoirist and photographer, is spending her summer among the tarnished opulence of Huguette Clark's life — an heiress who went largely unnoticed until a Pulitzer Prize-winning journalist uncovered an estate that had languished uninhabited for over 60 years. Bill Dedman and Paul Clark Newell's Empty Mansions: The Mysterious Life of Huguette Clark and the Spending of a Great American Fortune is a backwards fairy tale, punctuated with over 70 stunning photographs (Barnes & Noble, $15).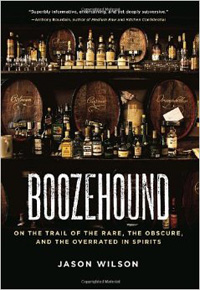 Jessica Torres, the cocktail creator behind One Martini, is surrounding herself with booze this summer — of the literary variety. She's in the middle of Boozehound by Jason Wilson (Barnes & Noble, $17). Boozehound: On the Trail of the Rare, the Obscure, and the Overrated in Spirits dissects the what, why and how of why we drink, and he weaves those flavorful findings back into 50 must-try cocktail recipes.
Sarah Kovac, a fabulous member of the AllParenting team and motivational speaker, jokingly recommended her memoir, but I'm happy to add it to this reading roundup. In Capable Arms: Living a Life Embraced By Grace follows Kovac's journey as she learns to not only adapt to life with a rare congenital birth defect but to thrive, flourish and live a life defined by grace instead of fear (Barnes & Noble, $12).
Molly Smith also plans to re-read Bird by Bird by Anne Lamott this summer (Barnes & Noble, $11).
Lamott's Bird by Bird: Some Instructions on Writing and Life strikes a chord with many writers because her practical, honest advice can feel like having a friend on call for writing questions and general freak-outs about ability, truth and how to keep writing.
Kids' recommendations for summer reading

With kindergarten reading firmly taking hold in our house, I had grandiose dreams about summer reading plans.

My cherished set of Anne of Green Gables books, by L.M. Montgomery, is languishing on my daughter's bookshelf, untouched (Barnes & Noble, $23). Instead, she is intent on reading "all of the Rainbow Fairy books you'll let me get from the library — especially the Pet Fairy ones." We started with Bella the Bunny Fairy by Daisy Meadows and haven't stopped yet (Barnes & Noble, $5).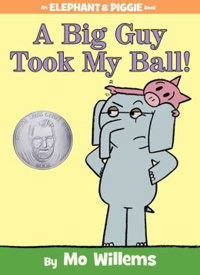 The preschooler is happy to listen to anything his sister reads to him, and she's been gravitating toward the Elephant & Piggie series by Mo Willems. I anticipate they will read A Big Guy Took My Ball approximately 7,000 more times before school starts in the fall (Barnes & Noble, $9).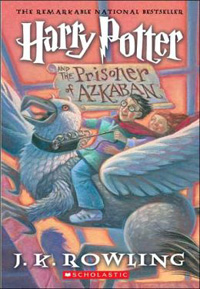 Mandy Dawson, of Mandyland, is making her way through a beloved series with her children. Joseph and Elizabeth are excited to finish Harry Potter and the Prisoner of Azkaban by J.K. Rowling (Barnes & Noble, $14).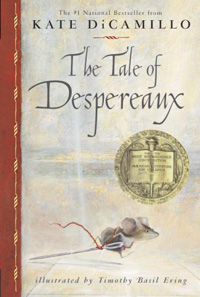 Cameron Garriepy, author, also has a soon-to-be first grader home for the summer. The first book on their reading list is The Tale of Desperaux by Kate DiCamillo (Barnes & Noble, $8). The classic children's story is the tale of an adventurous mouse, his dream princess — named Pea, of course — a servant girl and a dastardly rat determined to bring mischief wherever he roams.
More about book recommendations
Why moms need Judy Blume
Best books for a girls' night book club
8 Books to boost your daughter's self-esteem