Posted: Sep 22, 2014 8:00 AM
Moms who fly through books are going to want to read this. Meet Oyster, a subscription service for e-books where for under $10 a month, you can have unlimited access to the e-books in their library. But, is Oyster right for you?
Photo credit: JGI/Jamie Grill/Blend Images/Getty Images
Meet Oyster, the Netflix of books
There's a bit of a running joke out there about book subscription services. You know the one, where one guy says, "Hey, wouldn't it be a great idea if there was a Netflix for books?" And the other guy says, "There is. It's called the library." (Insert punchline cymbal hit here.)
But, readers who devour book after book, or who are always the first in their group of friends to pick up the latest bestseller know that trying to get books from your local library, especially in their e-book form, can be frustrating. Often, you'll be No. 549 in line for a new release with an expected download date of half-past-never and once you do finally get an email that your coveted book is ready, you're undoubtedly right in the middle of another one that you can't bear to step away from.
Oyster is a solution for e-book lovers. For the moderate price of less than $10 a month — which is far less than you likely spend on new books a month now — you have access to over 500,000 books in their digital library.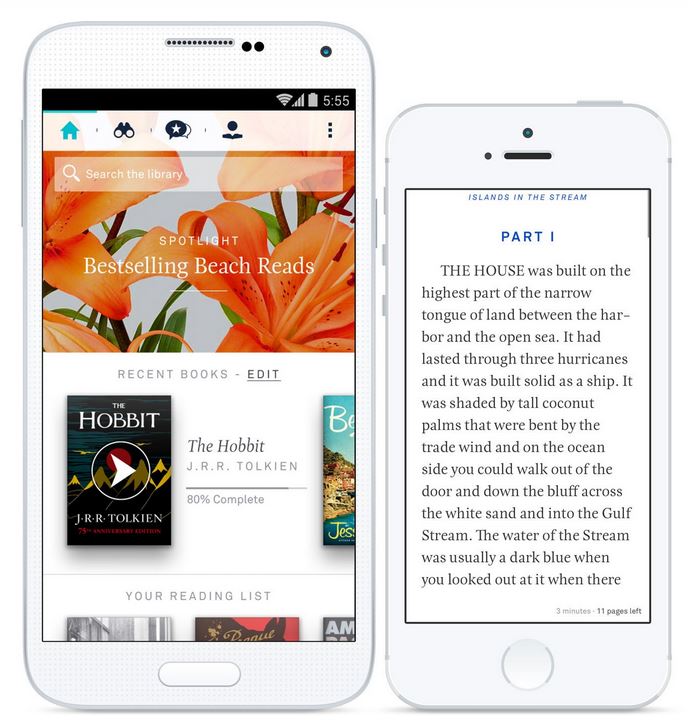 And now, the bad news
Kindle-devotees, you're going to shed a tear. Oyster isn't available for your devices, with the exception of the Kindle Fire.
But, there's good news, too, because while Oyster isn't Kindle friendly, it does sync with nearly any other reading device, including your iPhone, iPad, Nook or Android-based device.
The step-by-step
One of our favorite parts about Oyster is how insanely simple it is to use. In a world of apps that seem to have instructions that are more complicated than the last piece of Ikea furniture you put together, Oyster is a quick and easy install. Once you've registered, they send you an email or text with a link to download Oyster to your device. From there, you can start browsing books immediately and in less than five minutes, you'll be reading.
Giving it a try
Oyster offers a free trial month for you to test out their subscription service and peek around in their library, without any further obligation. You do have to enter a credit card number, which will automatically be billed if you do not cancel before your free month is over. However, they give you an exact renewal date that you can mark on your calendar, as a reminder.
I found plenty of books that I'd been meaning to read from the past few years and loved digging into them.
"
"
This reader spent a month using Oyster and was pleased with the books they had to offer and loved the app, as well. It was easier to manage, even via my iPhone, than the navigation and store on my Kindle Paperwhite. While there were a few new releases that weren't available yet, I found plenty of books that I'd been meaning to read from the past few years and loved digging into them.
As a mom who is head over heels with my traditional Kindle, sometimes, I forget to throw it in my purse in the morning and wish I had my book to read in the carpool lane or when an appointment is running late. Having Oyster on my phone was fantastic and so convenient, as I always had my book with me to squeeze in a few minutes of book time throughout the day.
Find Oyster
You can visit the Oyster website for more information and to sign up for your own subscription. We also love following Oyster on Facebook, where they keep users up to date on the latest book arrivals and Oyster features. Looking for book recommendations? Keep an eye on the Oyster HQ Blog for new reads that might catch your eye.
More on books
Girlfriend, we have a book for you
Life lessons from Dr. Seuss
One and Only: A book review