Posted: Sep 04, 2014 8:00 AM
From arts and crafts boxes to entertain the kids and a box of stationery for me, these subscription boxes are worth every penny.
I love summer. However, the idea of dragging my three kids around town to run everyday errands and gather supplies for crafts and entertainment is not my idea of a good time. In fact, sometimes I can't even think clearly when they're around and I end up buying everything in the store other than what I really want or need. Therefore, I'm all about the convenience of a subscription service. I love the element of surprise that happens each month when you receive your new goodies and projects and the kids love when they get their own mail to open with their own name on it. Here are a few of my favorites for the summer months and beyond that will keep both you and the kids happy and entertained.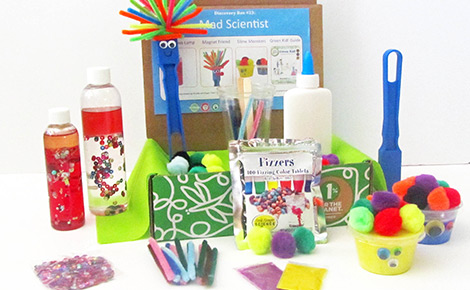 If you have a craft- and science-loving kid, then Green Kid Crafts will be just the thing you need to keep the entertainment fresh this summer. Each month you can expect three to four STEM (science, technology, engineering and math) projects that inspire learning and creativity. The projects each month are featured around a theme, such as, backyard science, ocean animals, kitchen science or outer space. All the materials and instructions for the projects are included in the box, in addition to special online activities and games, reading lists and fun facts surrounding the month's theme. My kids love the fact that they can build items out of recyclable materials and once they use everything in the box, they get inspired to collect items we might have lying around to create something new based on what they just learned.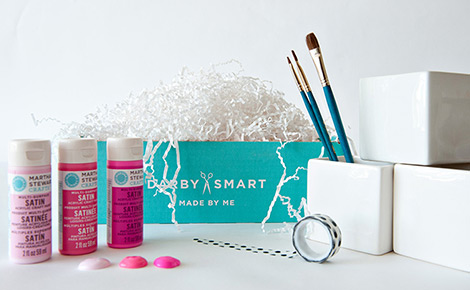 I love doing a little DIY but collecting all the materials and then following the instructions from Pinterest can be a bit daunting at times. I love the monthly To DIY For Box from Darby Smart. Each month a surprise project box shows up that gives me the opportunity to get a little creative and make something cool without taking up too much time or effort. Every project takes usually an hour or less and all the materials and instructions are provided. Past projects have included metal stamped jewelry, wood burned cutting boards and ink blot coasters. What's great about these boxes is that once you make the project for yourself, you have the knowledge and most of the tools to make one as a gift for friends or family. It's never too early to get started on making holiday gifts.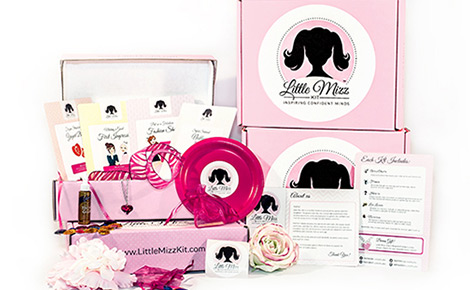 My daughter loves making crafts but after the crafts are made, she wonders what to do with them. Little Mizz Kit takes the crafts one step further and helps by incorporating the craft into everyday life by including life lessons in each kit that help to build a little girl's confidence. Each kit contains a craft, a how-to, fitness, life lesson and nutrition activity that can easily be done on their own or together with their parent. For example one life lesson was setting a proper table and the how-to lesson was on making a great first impression. It gives a great opportunity for moms and daughters to bond and have real conversations about things that will matter in life, either now or later down the road.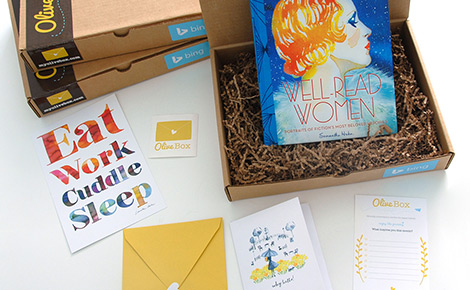 Don't get me wrong. I love the power of email and texting but sometimes, it's just nice to send a personal note via snail mail. Paper goods have made a huge comeback in the past few years as people have become overwhelmed by the amount of email coming into their inboxes each day and OliveBox is the perfect service for those that love beautiful paper and lifestyle goodies. Each box is filled with two to three items that could include letterpress cards, inspiring books, beautiful artwork and gift ideas that are featured around a surprise theme each month. Created by Grace Kang, the idea behind OliveBox was for people to take a break from their everyday busy lives and to be inspired. My mom was shocked when she actually received a real card in the mail from me and I couldn't help but smile.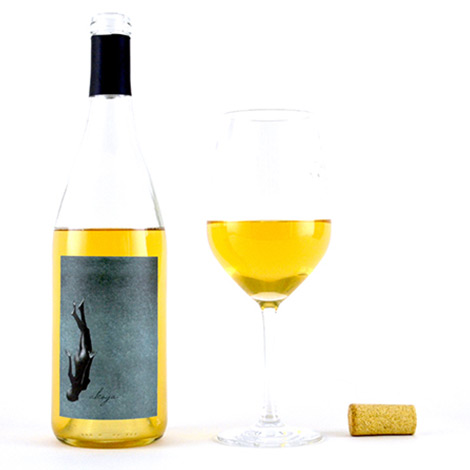 Summer is a great time for enjoying happy hour on the backyard patio with friends but it's not always happy when you run out of wine in the house. Rather than make a trip to the store for the third time that day, Club W comes to the rescue by delivering your monthly shipment of wine right to your doorstep. You start by filling out a taste profile to set your preferences of white or red wine, then Club W makes recommendations based on your profile answers. You can choose from what they have suggested or mix and match to create your own box for the month. Each shipment contains three bottles of wine and it will be the best surprise of the month when it shows up on your doorstep. It's also great to have wine on hand for hostess gifts and it's not a bottle that they'll find at their local grocery store.
More on subscription services
Monthly subscription services for moms and kids
Battle of the beauty sample boxes
A monthly Instagram subscription for the Insta-addicts