Posted: Jun 08, 2012 1:00 PM
Wondering what's going on during the seventh to ninth months of baby's development? Find out from Kira Weier, Certified Nurse Midwife with Park Nicollet Midwifery Services.
Getting ready for the big day? So is your baby. While many miraculous things happened during baby's development in the first and second trimesters, there's still a lot to be done.
Baby development
"Since most of the major systems are formed and ready, the baby's job now is mainly to grow in size," Weier explains. "Some of the things your baby is able to do during the third trimester include opening his or her eyes, responding to light and practicing breathing movements."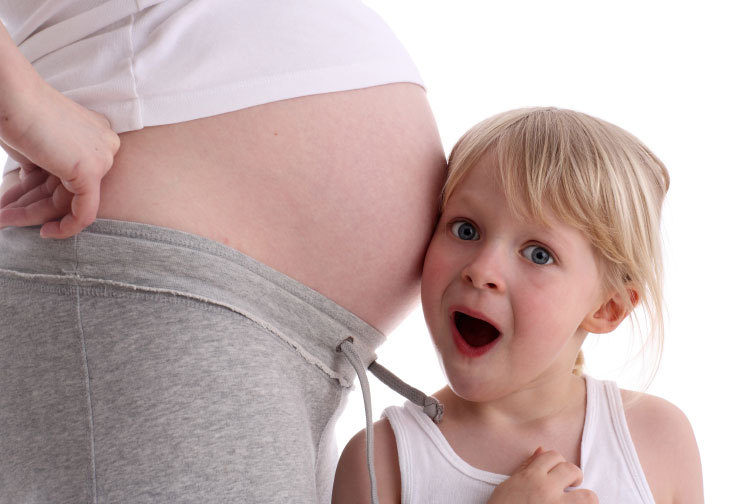 Getting ready for birth day
Many moms-to-be anxiously await the ninth month of pregnancy as labor day approaches -- and babies are getting ready, too. In the ninth month, babies usually get in the vertex -- head down -- presentation to prepare for birth. Lanugo -- the fine, downy hair that grew on the baby during the second trimester -- and vernix -- the creamy substance on his skin -- may go away quite a bit.
Don't be seduced to induce
If you -- like many moms nearing the end of pregnancy -- are tired and tempted to get the baby out, understand that these final months and weeks are still very important to baby's development. Says Weier, "The baby's lungs will not fully mature until about 37 or 38 weeks, and the brain development at this point is very significant -- at 35 weeks, the baby's brain weighs only two-thirds of what it will weigh at 40 weeks. That is why these last few weeks of the pregnancy -- although the woman may feel very 'ready to be done' -- are very important for the baby."
Don't run the risk of having a late pre-term baby -- born between 34-36 weeks. The March of Dimes recommends waiting until at least 39 weeks before having an induction -- starting labor artificially by using Prostaglandin on the cervix and/or an IV drip of Pitocin, the synthetic form of the hormone oxytocin -- or caesarean section. Unless either is medically necessary -- talk to your healthcare provider about your options -- your baby's full development is worth the wait.
More about the third trimester
The top five things no one tells you about the third trimester
On the hunt for the perfect doula
The third trimester: Will the baby ever arrive?