Posted: Aug 06, 2012 10:00 PM
There are ups and downs to every pregnancy, but those nine months will go faster than you think and soon your beloved baby bump will be gone. Read these tips for capturing this precious time in your life on film.
Many pregnant women shun the camera, but you should rethink this state of mind -- you might not feel like yourself, but your body is doing something amazing. Record this extension of yourself on film. Whether you choose to have a professional photo shoot or plan to take some candid shots at home, here are suggestions for preserving that baby bump.
Wardrobe choices
You're obviously dealing with a severely limited wardrobe. Splurge on a maternity top or dress that makes you feel gorgeous. Or dare to bare it all a la Demi Moore. Just opt for timeless, not trendy. "You don't want to look back at your photos and say, 'What was I thinking?'" says Jessica Garris, professional photographer and owner of Artistic Design Photography.
Pick a poignant locale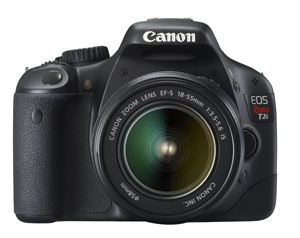 For baby bump photo shoots, professional photographer Christie Clancy often suggests the baby's room. "It's nice to show 'before you were here,'" she says. Big nature buff? Choose your favorite outdoor spot. Feeling nostalgic? Get playful with a shoot at your childhood playground.
Determine your cast of characters
Baby bump photo shoots should focus on the belly and the mama-to-be, but other family members can get involved. "Sometimes dad is in the photos… a head on the belly or a kiss, hands joined on the belly," says Clancy. Or invite your child's siblings to join in. "My favorites are the photos where you can see the love for the baby that's about to join the family. No matter what they wear or where it's taken, that real smile or loving look makes the shot every time," Clancy says.
Strike a pose, sort of
"Most of the time my clients say the photos they loved most are the ones where they had no idea I was taking the photo," says Garris. And get creative with belly props -- set up some baby blocks, a choo-choo train or drape a significant toy, baby blanket or article of clothing over that belly.
Doing the bump
Think strategically about scheduling your baby bump photo shoot. Garris recommends the third trimester because your belly is at its roundest. But remember that it's really never too late to have those photos taken. "I consider pregnancy life's most amazing miracle," says Garris. "This is a time that you don't want to forget."
More about the third trimester
The third trimester: Will the baby ever arrive?
The top 5 things no one tells you about the third trimester
The third trimester: A guide to your baby's development