Posted: May 28, 2012 9:00 AM
Your big day is coming soon! What's in your birth bag? Get the insider scoop on all the essential items for a happy labor and delivery.
Setting a tranquil vibe
Believe it or not, unlike what you see on TV and in the movies, birth is not all pushing and screaming bloody murder. In fact, you may have many hours of semi-tranquil labor ahead of you (at least in between contractions), so be sure to bring along some items to pass the time. Books, magazines, DVDs and music can all help to keep your mind off any discomfort and set a relaxing vibe.
Labor aids
As your labor heats up and you move toward transition, you may not be able to focus on reading, chatting or watching TV and will need more comfort measures to help you through contractions. Some hospitals will have birth balls in their labor rooms, but if not, feel free to pack your own. Massage oil and a rice sock are a couple more excellent labor aids that can help to soothe your aching muscles. Depending on the rules in your hospital or birth center, you may be able to pack a small snack or at least some hard candy to keep up your energy.
Making memories
Don't forget to bring along your camera, camcorder, iPad, smartphone and all your other favorite gadgets. If you want to get some gorgeous candid shots of the birth, pick someone outside of you and your spouse to take charge of the camera. Chances are, when you are in the middle of pushing your baby into this world, the last thing you will be thinking about is getting a good photo. After your baby arrives, you can easily let your family and friends in on the happy news by sending a quick birth announcement email or posting a few pics to Facebook.
Toiletries and comfy clothes
Planning on wearing your favorite pair of pre-preggo jeans home from the hospital? You might think again. Even a few days after your baby's birth, it is very common to still look about five months pregnant. So be easy on yourself and pack some comfy yoga pants and T-shirts instead. A nice cozy pair of PJs from home is also a good idea because the hospital nightgowns with a full view of your undies certainly leave a lot to be desired. Lastly, make sure to take your makeup kit, toothpaste, toothbrush, blow dryer and other toiletries.
Breastfeeding accessories
If you are planning to breastfeed, gathering a few nursing accessories is a good plan. Chafed nipples are quite common in the first few days (and sometimes weeks) after birth, so grab a tube of Lanolin cream to speed up healing. A good nursing pillow can also make learning to nurse your newborn easier so you don't spend half your time fighting with the hospital pillows. Breast pads will help if your milk comes in and you starts to leak -- and a nursing nightie will make nighttime feedings that much more comfortable.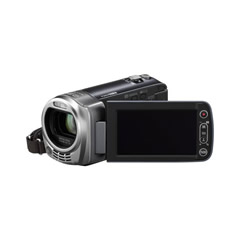 More about the third trimester
The third trimester: Will the baby ever arrive?
The top 5 things no one tells you about the third trimester
The third trimester: A guide to your baby's development