Posted: May 07, 2012 10:00 AM
Forget about the stinky flowers and the gushy card that plays "You Are My Sunshine" -- we have the inside scoop on what every mom-to-be wants this Mother's Day.
A day off her feet
And not just resting on the couch with her feet propped up on a pillow -- she has that excuse at her disposal any day. We're talking about hiring a cleaning service, a personal chef for the day or taking the older kids to the park -- preferably while the cleaning service works their magic and the chef prepares the mom-to-be's favorite lunch. New mom Melanie Purcell sums up her ultimate Mother's Day wish in two words -- "house keeper."
Tip: Consider other options for Mother's Day meals that don't require the pregnant mom-to-be in the kitchen. Pick up pre-made meals so all you have to do is pop them in the oven!
Resort-like pampering
I don't know any pregnant woman who would turn down a good massage. Ask around, call around or secretly consult the pregnant mommy's friends (through Facebook messaging) to find the best of the best massage therapists that specialize in pre-natal massage.
Tip: A place that offers mocktails or fruit-infused water with a light snack is always a bonus. So is a place that offers massage tables with a belly cut out -- that's heaven to a pregnant woman.

A good escape book
Pregnancy is a very special and sacred time in a woman's life, but let's be real -- there are days when the mom-to-be yearns for her regular jeans and a glass of wine. Allow the pregnant mom to escape for a few hours with a new book. I haven't read it yet, but 50 Shades of Grey seems to be the talk of the town and a book that has women (pregnant or not) turning 50 shades of pink.
Men: Pretend you're not listening, but listen!
Your wife is pregnant, not restricted from doing (most) activities. If your wife has been longing for a night out on the town, give it to her! Just tone it down a notch. Make your dinner plans slightly earlier than you normally would (she will get tired) and don't forget to bring comfortable dancing shoes. Sometimes the mom-to-be just wants to feel like her old self again or be reminded that just because she's pregnant, doesn't mean she can't have fun.
Spoil her rotten
If you know the mom-to-be loves material gifts (and there's nothing wrong with that), spoil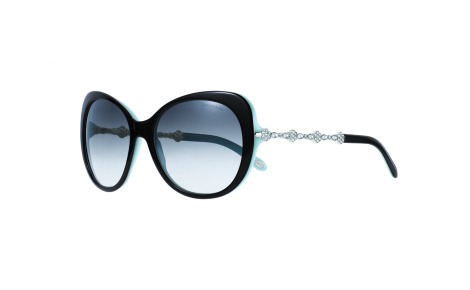 her the right way... With the right gifts. Almost every woman loves the sight of the little blue box, but it doesn't have to be jewelry. One of the hottest Mother's Day gifts this year are the Tiffany and Co. Garden Sunglasses ($480). Those are a safe bet -- you don't want to insult the pregnant lady by reminding her that rings won't fit on her swollen fingers. When all else fails, give her the credit card and let her go shopping.
More about pregnancy
Second trimester energy
Remember your baby bump
Sex and early pregnancy