Posted: Jul 16, 2012 12:00 AM
Being pregnant in the summer has its downsides (heat, heat, heat) but also it's upsides like nice weather (and not having to bundle your bundle in a parka -- making you look two sizes bigger than you already are!). So take advantage of the beautiful weather for your baby shower and read on for what's hot in showers this summer.
What Will Baby Bee?
According to Andrew Schrage (co-owner of Money Crashers Personal Finance, which focuses on lifestyle budget-saving tips and ideas in a wide variety of areas, including weddings and baby showers), a hot shower theme for parents keeping their baby's gender a surprise is: What Will Baby Bee? (or Mother-To-Bee). This theme includes bright bumblebee-themed decorations that are perfect for summer, fun food ideas like a faux beehive cake or honeycomb-shaped cupcakes and bottles of honey as favors to give away to guests.

Sip & See -- Welcome to the world
The Southern tradition of the Sip & See (sip a drink while you see the new baby) is becoming hot in all parts of the country for baby showers this summer. Kelly McLeskey-Dolata, owner of A Little Savvy Event (a party planning company that specializes in baby showers), welcomed her second baby into the world with a Sip & See -- where guests sipped pomegranate, grapefruit and orange juice poured from vintage jars. "For mom's welcoming home their second or third child who may already have many baby items, it's a great way to celebrate the baby's arrival and provide an intimate setting for friends and family to meet the new bundle of joy," says Dolata, whose own welcome-to-the-world-themed celebration included handmade hanging map mobiles, world streamers and a welcome to the world sign.
Sip & Sees are a fun tradition for first-time moms as well. "These days not much is left to surprise and we are noticing that many couples are waiting to find out the sex of the baby. Having a Sip & See after the arrival allows people to shower the baby with personalized and gender specific gifts that often go hand in hand with a baby shower," says Dolata.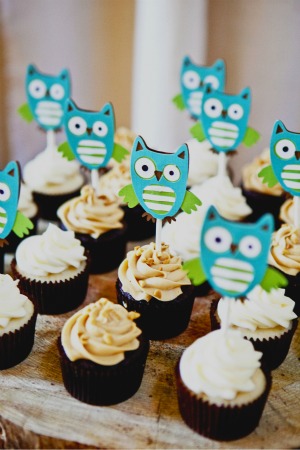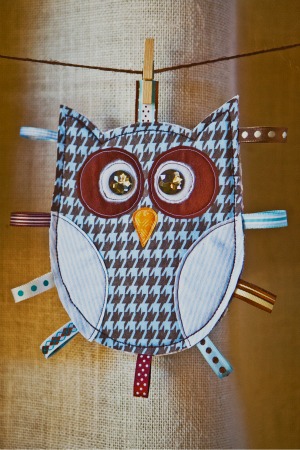 Owl theme
Owls are not only a hoot, but they're hot this year. A rustic owl-inspired theme is perfect for a co-ed baby summer shower like the one planned by A Little Savvy Event's DIY team who hand-crafted all of the owls and banners. "So many times our clients call us and say they want to DIY something and once they get into it they find out it is a lot more work than just having A Savvy DIY it for them," says Dolota. The icing on this shower? They even served owl cupcakes and sugar cookies as part of a beautiful and delicious owl-inspired dessert buffet.

About to Pop
"Another shower that I like is, About to Pop," says Schrage. "The more things you include that involve popping, the better. Food choices include popcorn, lollipops and soda pop. Favors could include cake pops or bubble bath. To really make the shower memorable, play some pop music."
Read more
Baby gear for moms
Baby Gizmo must-haves
Top infant car seats for babies