Posted: Mar 12, 2013 12:00 PM
New mom Holly Madison had fun showing off her baby bump in gorgeous maxi dresses and colorful frocks throughout her pregnancy. We spotted the star at the Miss Universe pageant in a gorgeous blue maxi dress... and we have rounded up similar items so you can copy her maternity style.
Holly Madison's style
Holly Madison is a mom! The former Girls Next Door star gave birth to a baby girl on March 5 and gave her the colorful baby name of Rainbow Aurora. Madison loved showing off her baby bump throughout her pregnancy in colorful dresses and flirty frocks. What was her secret for finding flattering maternity clothes?
"You don't always have to buy in the maternity section to look good while sporting a huge baby bump. I've found just focusing on a few different things can help you find a holiday party dress, or whatever you are looking for in the 'regular' clothing sections as well!" she wrote on her blog.
Madison said the key to wearing regular or non-maternity clothes during pregnancy is to buy one size bigger, as well as looking for clothes made of a forgiving material with side ruching to allow for extra growth.
"Look for stretchy materials and loose waists. This is my biggest change since I used to ONLY buy dresses with fitted waists," Madison said.
"My legs are still pretty slim (so far, anyway) so I don't shy away from short skirts during pregnancy as long as the rest of the dress or outfit is modest. Tights and stockings can be a big confidence booster during pregnancy, too, since you might, like me, have veins that are more visible than usual, especially if you were used to tanning before your pregnancy. I always counted on a good tan to mask veins, bruises and cellulite!" she said.
Recreate the look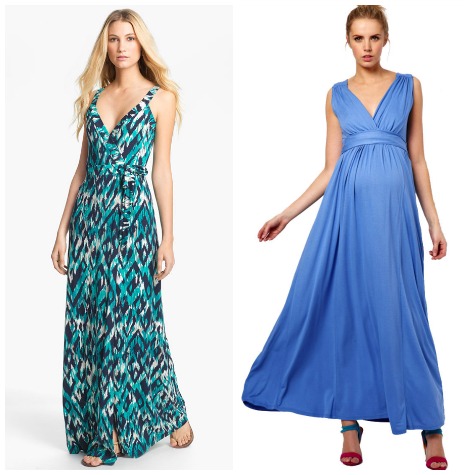 Madison looked radiant in a Roberto Cavalli Ocean Blue/Black Draped Evening Dress at the Miss Universe pageant at Planet Hollywood. I found Madison's exact dress, but not only is it priced at $1545 (gulp!) — but it is also out of stock. As a great alternative, this ASOS Maternity Jersey Maxi Dress ($79) is a gorgeous cobalt blue and features gathering and Grecian detailing that is elegant and flattering. You can also take a style tip from Madison and look for non-maternity dresses, such as this Tart Camille Print Wrap Maxi Dress ($176, Nordstrom). This dress features a v-neckline with a matching sash that can be worn above your baby bump — and can also be worn long after baby is born!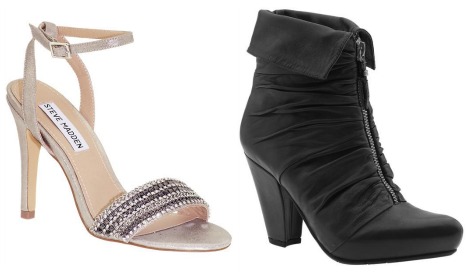 If you are wearing this dress for a special occasion, consider these strappy Loverr by Steve Madden heels in Pewter ($100, Piperlime), These heels are great because they are stylish, yet have a shorter heel for pregnant women who don't feel balanced on higher heels. Another option is pairing black hose with booties, such as these Montera by Earthies (currently on sale for $84). Booties still give you height, but give you more ankle support than heels.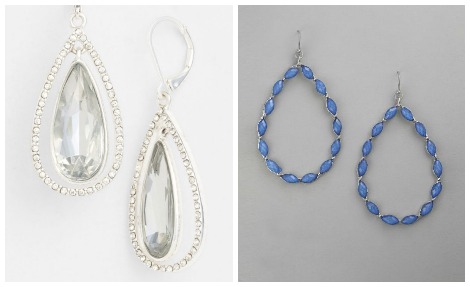 For an elegant look, Madison accessorizes her look with teardrop earrings, similar to these Anne Klein Bruma Teardrop Earrings ($28, Nordstrom). For a look that is not quite as fancy, you will love the Blue Stone Teardrop Earrings — that are a steal at only $5 at New York & Company.
More celeb maternity style
Get Kate Middleton's elegant maternity style
Tamera Mowry wears a maternity dress from A Pea in the Pod
Steal her maternity style: Kristin Cavallari's tank dress
Photo of Holly Madison: WENN