Posted: Feb 21, 2013 9:00 AM
Pregnancy is a time in your life when everything about you seems to change. There is just something special about a pregnant woman — like she glows from within. Capturing these months in photographs is a very special way to remember your pregnancy, whether it's your first or fourth. We found some adorable ideas for your pregnancy photos.
From the first day you debut your baby bump to the moment when labor starts, your pregnant body is constantly changing. Once that little bundle arrives, your world will never be the same — in a good way. This is a wonderful time to document this turning point in your life, a special time when your dreams for the future are wrapped up in a tiny heartbeat. We found some sweet ways to document your pregnancy that will make you smile for years to come.
Beautiful belly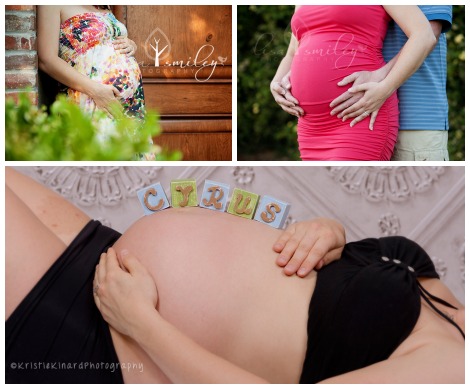 Nothing is quite as awe-inspiring as a pregnant belly. Whether barely showing or obviously full of baby, your belly is worth documenting. Years from now, you won't remember how beautiful your growing and changing body was — but you will remember the feeling of that baby moving inside. Trust us, these belly pictures are a must-have.
Main image courtesy of Lisa Smiley