Posted: Sep 01, 2013 9:00 PM
Your skin is amazing. During pregnancy, it has the ability to stretch and adapt to your changing shape. Caring for your skin during pregnancy not only helps keep it moisturized, it helps you stay more comfortable. We found a few belly creams that take the itch out of all that stretch.
Is your stretching belly stressing you out? Dry, itchy skin on your expanding belly can make those last few months of pregnancy very uncomfortable. Moisturizing is the key to feeling your best and fighting off the itchiness.
Why the itch?
You may wonder why skin feels itchy and so dry during pregnancy. As your skin stretches to accommodate your growing baby the tightness can cause discomfort and itchy skin. Hormones may also be to blame, and the itching should subside after you give birth. In cases of severe itching — accompanied by other symptoms like vomiting, fatigue or light-colored bowel movements — check with your doctor to rule out anything serious.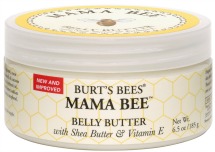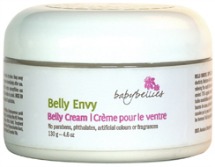 Burt's Bees has a wide range of great skincare products — including this Mama Bee Belly Butter (Amazon). The extra thick, natural formula is made with a combination of cocoa, shea and jojoba butters to soothe and soften your belly while you wait for that little bundle to arrive.
A small company in Canada called Babybellies has an amazing cream with a huge following. Belly Envy Belly Cream (Babybellies.com) is formulated with rich, organic shea, cocoa and mango butters and other natural ingredients and pregnancy-safe essential oils. Belly envy is so good, fans don't mind paying the shipping fees from Canada to get their fix.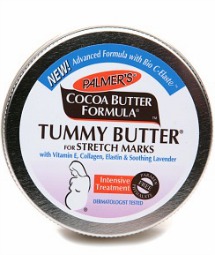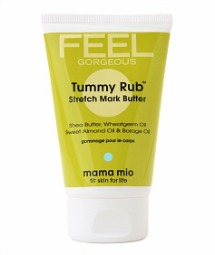 Palmer's cocoa butter products are known for their amazing moisturizing power, and their Tummy Butter (Drugstore.com) is no exception. It contains a powerful combination of collagen and elastin, plus sweet almond oil and argan oil. With the addition of lavender, Tummy Butter is the perfect relaxing nighttime treatment.
Mama Mio products have a loyal following — and their Tummy Butter (MamaMio.com) is no exception. Their formula is so creamy it practically melts into your skin. Mama Mio pregnancy skincare products contain super high levels of Omega 3, 6 and 9 to help you try and win the battle against stretch marks.
A word about stretch marks
You can slather on all the belly butter you want, but you still may not be able to avoid the dreaded stretch marks. Some of the factors that contribute to stretch marks include family history and simply gaining or losing a lot of weight. Keeping your belly, hips and sides well moisturized will help, and if you do get stretch marks start treating them right away in order to minimize their appearance. Treatments range from glycolic acids and retinols to lasers.
Treat yourself to a rich, creamy belly butter — and help tame that itchy tummy.
More self-care during pregnancy
Staying hydrated during pregnancy
How much caffeine is safe during pregnancy?
5 Signs of prepartum depression