Posted: Mar 17, 2013 11:00 PM
There are so many fun things to celebrate throughout your pregnancy: the pregnancy itself, baby's gender (have you heard of fun gender reveal parties?) and, of course, baby's name. Don't just tell people your baby's name, announce it with these six creative ideas.
A picture's worth a thousand words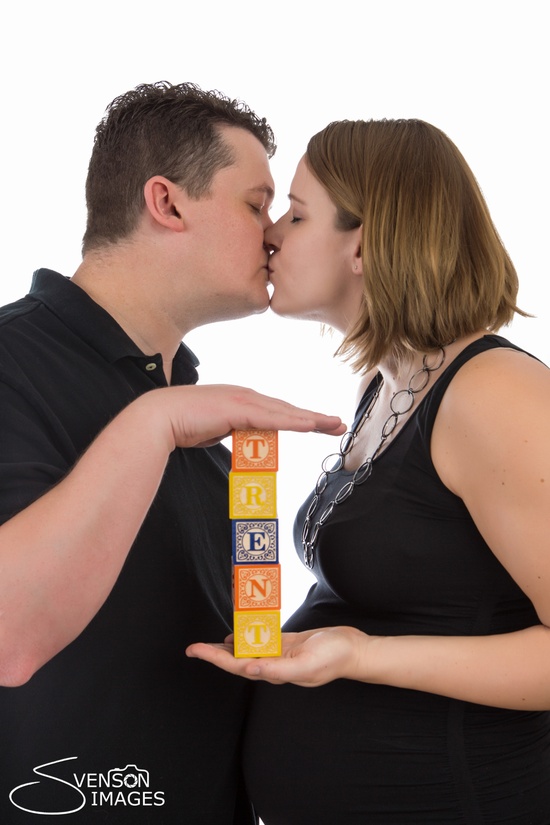 While having your pregnancy pictures done, why not have a special one taken as a way to reveal your baby-on-the-way's moniker?
Lynn Svenson's husband is a photographer, so "we always try to find creative ways to announce or share things through photos," she says. This photo says it all!
The blocks which spell out with their son-to-be's name represented learning and also followed the couple's theme for their son's nursery.
Have your special photo made into announcement cards to mail to friends and family or enlarge it and frame as part of baby's nursery decor.
Nursery room reveal
Speaking of the nursery room — if you're one of those who has the nursery finished well before baby will arrive, use the room's decor to announce your baby's name.
A popular trend for nurseries, of course, is to spell baby's name in hanging wall letters. So you can show off your baby's nursery and announce baby's name all at once!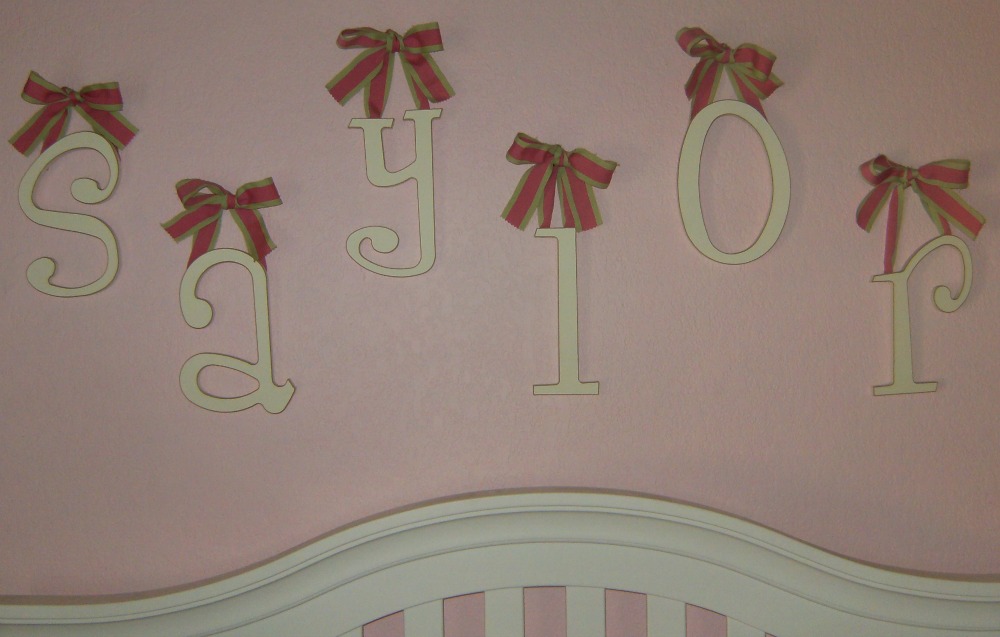 Order wooden letters like these in a variety of styles, colors and ribbon choices from a children's store like Huddle Furniture for Kids or if you're the crafty type, purchase wooden letters from an arts and crafts store and paint or decorate them yourself.
When you've completed the nursery, invite friends and family over for a viewing and surprise them with baby's name.
Wear it proud
Lovely Palm, mom of seven (with two on the way!), used the name reveal of her twins as a carrot to help her fundraise for a little girl named Esther to be adopted. She told her blog followers that she'd reveal her twins' names when Esther's adoption fund reached $2,000 (including money she herself contributed).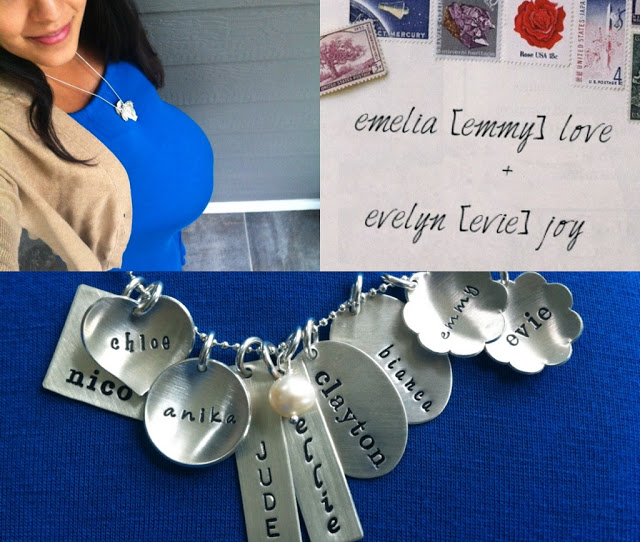 In less than 24 hours, Esther's account reached more than $2,000 so the expectant mom posted this photo of herself and all of her kids' names (plus the twins') on a Vintage Pearl charm necklace along with a blog explaining the significance of each twin's name.
Vintage Pearl has a wide variety of necklace charm options as a way to making a fashion statement out of your baby's name announcement.
More on pregnancy fun
Throw a gender reveal party
When to plan the nursery

Baby shower alternatives