Posted: Jun 16, 2013 8:00 PM
Baby toes, baby kisses, baby snuggles. These are the things that motherhood dreams are made of. Real — pregnant! — moms share what they're most looking forward to once their sweet baby is out of the womb and in their arms!
Baby bump photos are swoon-worthy for a reason. They conjure up the sweetest moments that motherhood dreams are made of. Real expecting moms share their bumps and their dreams reminding us all how very magical Mother's Day is!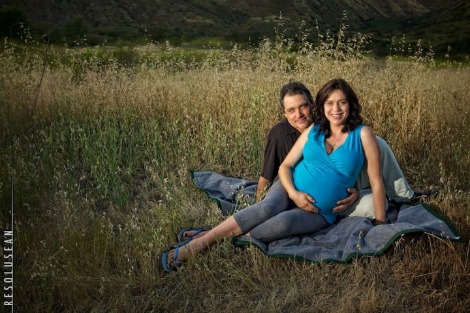 Kimberly Rotter dreams of: "I love my siblings like no one else, and what I look forward to the most is helping my daughter and unborn baby develop the same kind of special relationship. I can't wait to have one more wonderful person in our family."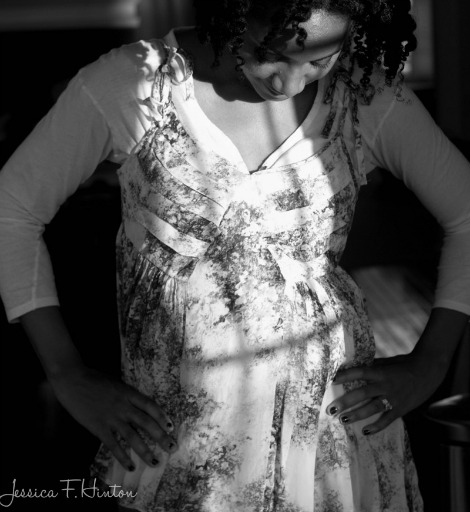 Jessica Faye Hinton dreams of: "I am most looking forward to feeling like I actually kind of know what the heck I'm doing this time around! I think in going from one to two children — my first daughter was 20 months when my second daughter was born — I was still very new at parenting and felt so unprepared for what lay ahead of me. The sleepless nights, less 'me' time, joint naps. Now that I am in my third pregnancy, I don't feel the same kind of anxiety and sense of panic that I once felt. I do feel nervous at times about how it will all work out, but after having been through this 'rodeo' twice, I'm sleeping a lot easier at night. I know things will work out because they always have. I know that I can be a good mother to my children and I actually feel rather confident that even with the mistakes and stumbles I'm sure to make, it will all be OK!"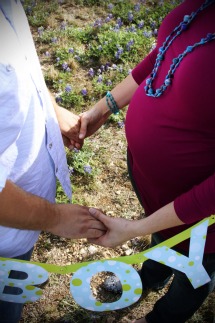 Faith Hinchman dreams of: "I asked my husband this question and got the response, 'Getting to meet my new best friend.' He's thrilled to have a little boy and to do all the father-son things. I'm also excited to finally meet our baby boy. Hitting the halfway point last week was an eye opener to just how quickly that time will come. I can't wait to officially be a family of three and watch our son learn and grow."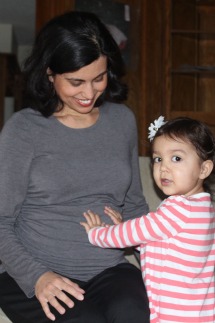 Rach Black dreams of: "What I'm looking forward to the second time around is having less of the angst and anxiety of a first-time mom. From the perspective I have now, I know that everything is just a season and I hope to enjoy my time with my new baby instead of frantically worrying about everything and feeling like the hard times will never end. I hope to savor more and stress less."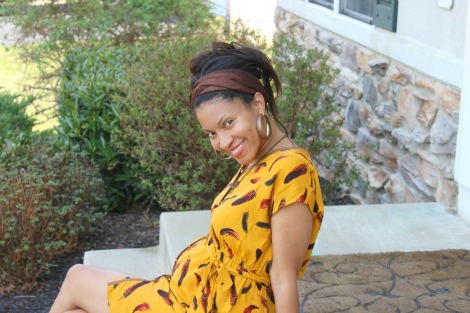 Lisa Leslie-Williams dreams of: "I am looking forward to seeing how this baby will differ from my daughter in personality and what it will be like to raise a boy. But mostly, I think my 3-year-old daughter would make such a great big sister and I just can't wait to see her step into her role in about three months!"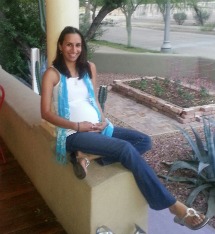 Sonja Charry dreams of: "The most exciting part of our baby's arrival will be getting to know our little man. What will make him giggle? Will he enjoy cuddling our dog or would he rather chase and rough-house with her? Will he love fruit and veggies like his mom or be a carnivore like his dad? Pregnancy has been amazing, with something new nearly every day, and I am so excited to meet our little man and discover all that makes him unique."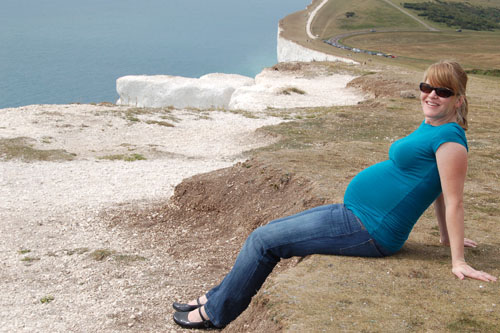 Sara Lanan dreams of: "When the baby arrives, I am most looking forward to seeing my three other kids love on — and care for — their new baby brother or sister."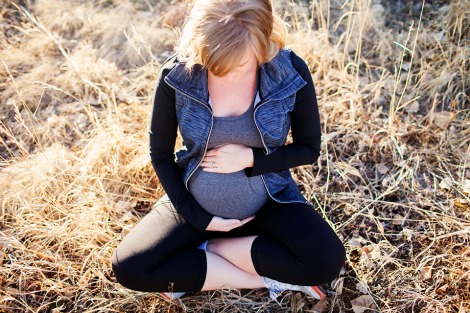 Robin Long dreams of: "Since this is my first child, I am most excited about simply meeting this little one! I've felt him or her squirming around day after day and we are so excited to find out who this little bundle is and if the baby is a boy or a girl! My husband and I are looking forward to starting this new chapter of life as a family of three."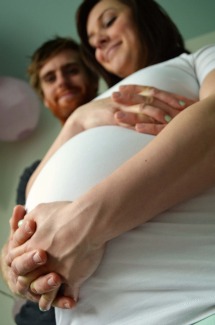 Wynter Weaver dreams of: "I am most looking forward to seeing what she will look like, and who she will become as a person. I can't wait to see her grow up, develop her own little personality and become a wonderful person. My husband and I often speculate which characteristics from each of us she'll get, obviously hoping to get the best from each of us and be the optimal combination of our favorite features and traits of each other."
Merrily Rocco dreams of: "I really want to make every moment count from the first time I hold him to tracking his growing milestones. Seeing for the first time his perfect tiny feet, toes and hands. And lastly, feeling that powerful rush of love for someone you just met but suddenly can't imagine not ever knowing before."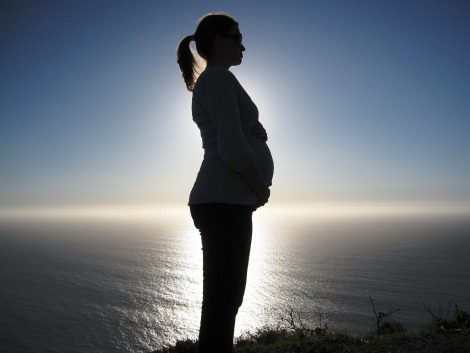 Brie Weiler Reynolds dreams of: "Really being able to focus on bonding with my baby. Thankfully, my job is super flexible, so I have ample time off and I can't wait to finally meet this little person and to spend my days cuddling and bonding. The closer the due date approaches, the more excited I get!"
More on swoon-worthy pregnancy ideas
Throw a gender reveal party
6 Ways to announce your baby's name
Best Etsy shops for nursery decor