Posted: Jun 17, 2013 7:00 AM
Most expectant parents plan out every last detail of their birth plan, but they don't always consider who will be taking pictures during Baby's birth. You probably didn't trust your precious wedding photos to be taken by a relative, so when it comes to your birth, should you hire a pro?
If you are an expectant mother, you've planned where you will be giving birth, you know who your care provider will be, and chances are, you even know what cute little outfit you'll be putting your baby in when he or she arrives. But have you thought about who will take on the role of capturing those first precious moments after your little one is born? An increasing number of moms are leaving that important task up to a professional.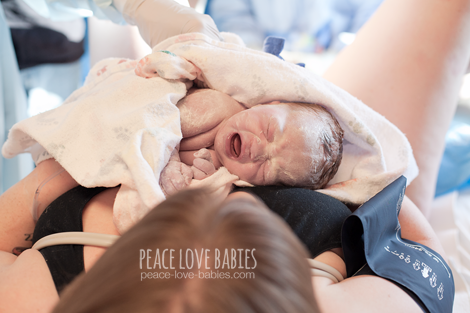 What is a birth photographer?
Brooke Walsh, Minnesota-based birth photographer and owner of Peace Love Babies, offers some insight on what a birth photographer does: "A birth photographer is an artist, specially trained in birth and photography, who captures the moment families meet their baby."
A birth photographer will typically arrive at a birth once a woman reaches active labor, and remain until approximately two hours past the birth to photograph those early moments together. While there, Walsh says the goal of the photographer is to "quietly and considerately capture the beauty of the relationships during labor — Dad embracing Mom as she makes her way through a contraction, Grandma nervously waiting, the care provider's support." After the baby is born, the photographer will capture the tender moments between Mom, Dad and Baby that might not be easily remembered down the road.
Why should I hire a birth photographer?
Parents hire professional photographers for their birth for the same reason they hire a professional photographer for their wedding. Moments in time that you want to remember forever are too important to be left to a friend or relative, and too easily forgotten by an involved father during the excitement of birth. "If you want to remember the look on your baby's face the first time they saw you, how Dad looked as he cradled his new baby, and how much love was in the room when the baby was born, hire a birth photographer," Walsh suggests.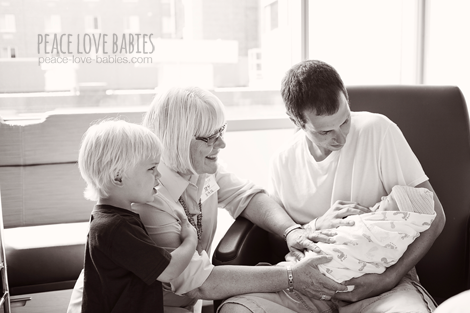 How much does birth photography cost?
Birth photography is an investment, and it is priced similarly to wedding photography. Walsh says, "depending on where individuals live, they can expect to pay anywhere from $700 - $2,000+ for birth photography. Rates often vary based on the photographer's experience." While the price tag may seem intimidating at first, it is important to remember that your birth photographer will have to be on call and completely available to you at the end of your pregnancy. Your photographer will arrive during labor and stay until after the baby is born, regardless of the length of your labor.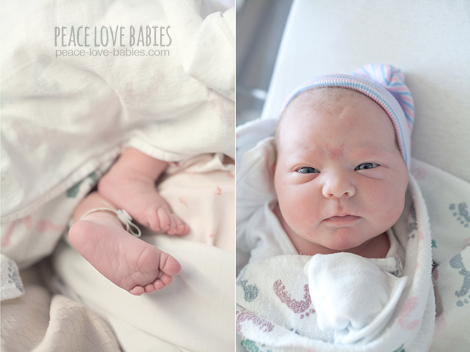 If you are worried about your budget but still would like to hire a birth photographer, Walsh says that some photographers offer creative solutions: "Many photographers also offer registries so that friends and family can help give mothers the gift of birth photography. While strollers and cribs will be outgrown, these photographs will last forever."
What about C-section births?
Birth photography is not limited to mothers who are planning a natural birth. Hospitals are increasingly allowing photographers in the operating room for C-section deliveries. Walsh says that in the event of C-sections or other emergencies, birth photography can help a woman have fond memories of her birth even when things don't go as she had hoped.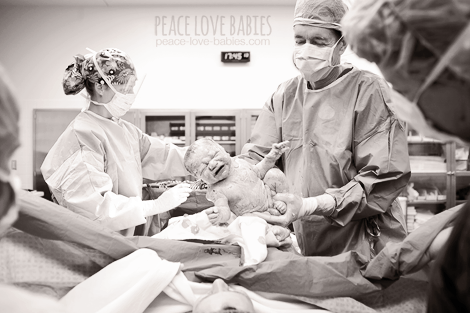 "Birth photography can actually serve as a beautiful tool in helping a mother cope with births that didn't go as she planned. While initially seeing the images may be difficult, along with other support, many mothers have found that having those images is empowering," Walsh says. She adds, "Images of C-sections are just as beautiful as images of vaginal births and allow mothers to be able to see things they wouldn't have otherwise been able to see — such as when Baby was taken to be cleaned after the C-section, or the time when they may still be sleepy from medication."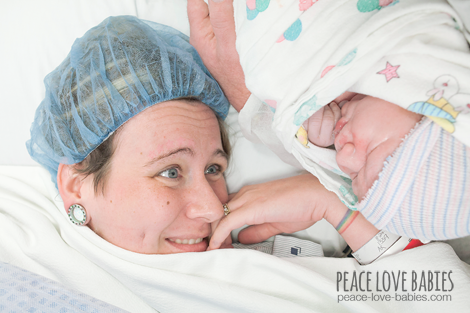 Where can I find a birth photographer?
If you are in search of a birth photographer in your area, BirthPhotographers.com offers a national database of professional birth photographers.
More on birth and babies
Great ideas for your maternity photos
How to prepare for a VBAC
Make a belly cast mold of your baby bump