Posted: Sep 01, 2013 10:00 PM
Whoever coined the term "pregnancy glow" wasn't constipated, reaching for hemorrhoid cream or popping antacids to control heartburn. If you can relate, this third trimester survival guide is for you!
Only three months to go before meeting your baby — and five minutes to go before needing to pee. Sure, many moms keep glowing during the third trimester, but others are too busy visiting the drugstore for hemorrhoid cream or antacids.
What's a mom in the third trimester to do?
Tips to relieve constipation
The healthy fats and oils lubricate your intestines and help break up hard stools making it easier to pass...
"
"
Licensed Acupuncturist Kristen Burress, L.Ac., encourages moms suffering from third trimester constipation to add two tablespoons of flax seed to smoothies or cereal every morning. She explains, "The healthy fats and oils lubricate your intestines and help break up hard stools making it easier to pass, as compressed bowels from the expanding growth of the baby and hormonal changes affect your ability to stay regular."
Drinking fluids is important, too, and not just to prevent constipation. Mom Meg Feeser had trouble with swelling in her third trimester, so in addition to elevating her feet as much as possible throughout the day, she also drank what she calls "sassy water." She explains, "At night, I filled a large Nalgene bottle with water, cucumber, lemon, ginger and mint leaves and left it in the fridge overnight. I'd drink that all day long, which of course made me pee even more than I already was."
How to cool down heartburn
As you get closer to your due date and your baby starts moving lower in the pelvis, you may get some relief from heartburn. If not, try keeping track of any particular foods or drinks that may make you feel worse. Melissa M., mother of four, says, "I had to cut out spicy foods. Chinese food gave me the worst heartburn, but I craved it terribly. Ginger and peppermint saved me on many occasions." When in doubt? Cut heartburn aggravating foods out.
Many moms also get relief from antacids — be sure to talk to your doctor or midwife before taking any supplements or medications.
Heck no, hemorrhoids
Get natural relief for hemorrhoids by applying cool pads soaked in witch hazel to the affected area. You can also try a sitz bath — soaking your bottom in warm water. You can buy a sitz bath at the drugstore. It not only helps with hemorrhoids but also postpartum discomfort. You can also check with your doctor or midwife about using topical creams for relief.
Hello, bladder control
Guess what? You're not the only mom who has to pee all day (and night!) or passes a little urine when she coughs or sneezes. My advice? Kegel!
When I teach childbirth classes, I encourage women to Kegel whenever and wherever they can. Driving to work and stop at a red light? Kegel. Taking the subway? Kegel whenever the doors open at a stop. Watching so bad it's good reality TV? Kegel. This exercise can help with incontinence and can also make everything stronger down there for when it's time to push your baby out — and after giving birth.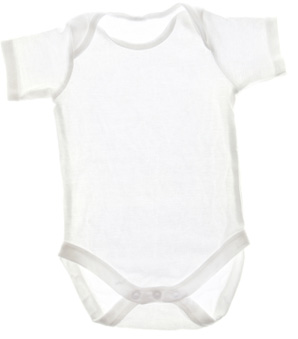 This too shall pass
Still uncomfortable after trying these tips from this third trimester survival guide? Take this advice from Shannon S., currently pregnant with her second baby:
"I think keeping my 'eye on the prize' is helping me overcome the many discomforts."
Read more about the third trimester
How to stay comfortable during the third trimester
The third trimester: A guide to your baby's development
The top 5 things no one tells you about the third trimester