Posted: Jun 03, 2013 8:00 AM
Prenatal testing is a personal decision that should be made between an expectant couple and their physician. Well, unless the expectant mom has a weekly column and a habit of sharing personal thoughts with the world.
The Husband and I had a prenatal diagnosis of Down syndrome with our oldest, Charlie, who will be a 3-year-old in just a few days. (Sidebar: Ack! WHAT?!)
As with Charlie, we knew the results wouldn't change our minds about our beloved babies — termination was absolutely never an issue for us — but we wanted to be prepared.
"
"
When we learned his sister, Mary Emma, would arrive 17.5 months after Charlie, we repeated the testing process. As with Charlie, we knew the results wouldn't change our minds about our beloved babies — termination was absolutely never an issue for us — but we wanted to be prepared. We were still learning about Charlie's unique needs and wanted as much information about the road ahead as science could offer.
Mary Emma was as healthy as a horse in utero. In fact, our perinatologist likened her development to a horse once, then quickly back-pedaled when he thought we might be offended.
Um, no. We will take whatever healthy horses are in there and anyone else who wants to join our circus!
A welcome peace
But this time is… different. Our third child is due in December and our emotions are... different. Sure, there's the third child syndrome. We know what to expect this time (OK, I think). We know surviving nighttime feedings takes before-bedtime agreements on who's getting up when and feeding whom where. Pinky swear.
The difference is that now we know
it really doesn't matter
.
"
"
I also feel a surprising yet comforting sense of calm. We said it didn't matter before, and we meant it. The difference is that now we know it really doesn't matter. We don't have to talk ourselves into believing it doesn't matter — it really and truly doesn't matter. Because during my first pregnancy, while I knew I would love my baby from head to toe, I worried about things that evaporated when I saw my baby boy. In that moment, I saw what we had created: helpless and soft and dependent on us.
No apologies for prayers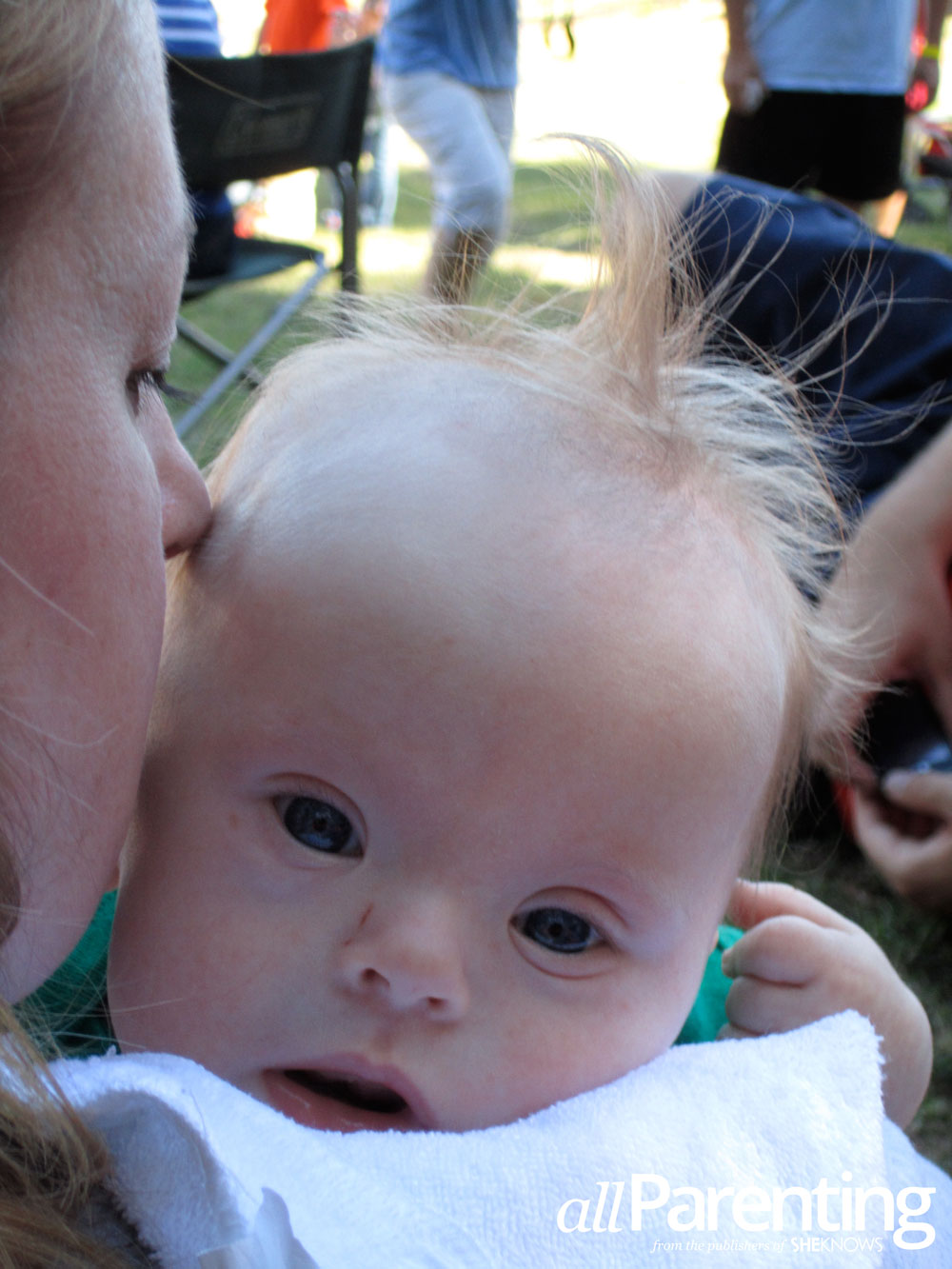 Of course we are praying for a healthy baby, and I won't apologize for that. I want the best life for each of my children, and a healthy beginning is a bonus I pray to receive. While I once steadfastly believed I would change my son's Down syndrome in a heartbeat, time and perhaps a little wisdom has molded that straight arrow of thought into a winding belief that Charlie is Charlie because of that extra chromosome. If an angel offered, perhaps I would politely decline and never look back.
Of course one of us is leaning toward one gender preference and the other, wiser (albeit much younger) one will find amusement in whatever scenario unfolds. Maybe that means multiple wedding budgets, or maybe it means multiple baseball games. (Please, oh please, oh please love sports, whichever one you are!)
It just doesn't matter
Charlie was born with an extra chromosome and it doesn't matter. We now understand that preparation is a pipe dream. We know a parent's love seeps through the pages of medical diagnoses and binds our hearts to our child's. A parent's love may not be enough to make a child's every dream come true, but it's the best foundation on which dreams may be built.
We know, without testing, that this third kid has got a solid foundation, no matter what flavor or variety.
More about prenatal testing
What expecting moms should know about prenatal testing
You tested positive for Group B strep, now what?
Are second trimester ultrasounds necessary?