Posted: Jul 01, 2013 9:00 AM
It's no big secret that infertility requires constant attention. There is no summer vacation for couples on a quest to conceive. Taking breaks from treatment, and from discussing treatment, can decrease stress and improve the marital relationship.
Infertility can feel like a never-ending battle. Between medical appointments, self-administered treatments and constant worry about timing and ovulation, infertility can overwhelm a marriage.
While taking a break from treatment for a month or two can be a difficult decision for a couple struggling with infertility, it can provide some much-needed space from a constant source of stress. Time away from treatment can return the focus to the existing relationship and help the couple strengthen their bond.
By taking a break from treatment, the patient is exercising her control over a situation that is otherwise full of uncontrollable factors.
"
"
Couples often experience feeling a complete lack of control when it comes to infertility. Often, there aren't even any answers. According to Los Angeles-based infertility specialist Marc Kalan, "By taking a break from treatment, the patient is exercising her control over a situation that is otherwise full of uncontrollable factors. This small gesture can sometimes make a significant difference in the outcome of a cycle."
Jessica agrees that breaks in treatment can be a very good thing. After years of trying and countless efforts, Jessica and her husband took a short break while researching the possibility of moving on to an egg donor. "We had made our peace with the process and had gone as far as reserving a donor when we found out that I had conceived spontaneously," says Jessica. "I've heard stories about this happening to other people," she continues, "but never in a million years did I think it would happen to me!"
Consult your doctor
There are many things to consider when undergoing treatment for infertility, and age always tops the list of concerns among both patients and doctors. Breaks in treatment should be discussed with your doctor to ensure that you are making a choice that truly benefits your outcome.
"Treatment breaks need to be considered amongst the context of age, ovarian reserve, sperm quality and other important fertility variables," cautions Kalan.
Reduce your stress

Breaks in treatment can reduce your stress level, both as an individual and as a couple, when planned in advance. Resentment can build fairly quickly when couples are under constant stress, but a break from a major stressor can provide some necessary relief.
Try to think about the things that you've put on hold during the course of treatment, and start there. "We took a break after our fourth unsuccessful cycle of IVF," says Amy. While Amy and her husband did consult a new doctor during their break, they truly spent the time being a couple again. "It was the best decision we've ever made," Amy continues, "We skied, drank wine and really enjoyed life again." Amy and her husband conceived via IVF shortly after their break in treatment.
Time to process
Infertility is emotionally exhausting. The ups and downs are endless and the hormones can wreak havoc on your body in the process. And then there are the constant pregnancy announcements from those around you. It's a lot to process.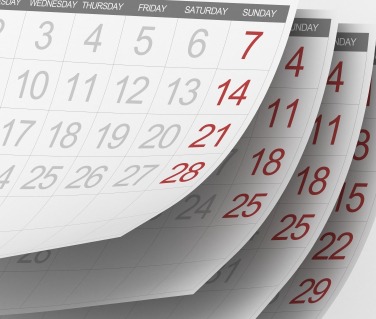 One of the biggest roadblocks to processing the emotional turmoil of infertility is that there is no time to process. Couples live month to month, cycle to cycle, discussing and thinking about infertility more often than not. There is always something that needs consideration, it seems.
Breaks in treatment can provide time to process what you've been through. It allows the couple to talk about what they've experienced on an emotional level, and truly discuss what they want to do next. Getting off the ride, even just for one month, can provide enough distance to heal from the stress that's been hanging over you month after month.
More on infertility
The stress of pregnancy after infertility
The infertile friend
Secondary infertility struggles