Posted: Sep 24, 2013 10:00 AM
Pregnancy means many changes in our bodies, and it can be easy to stress about sciatica and stretch marks. These moms share what they love about the changes in their bodies as they move closer to meeting their little ones.
Thank you, prenatal vitamins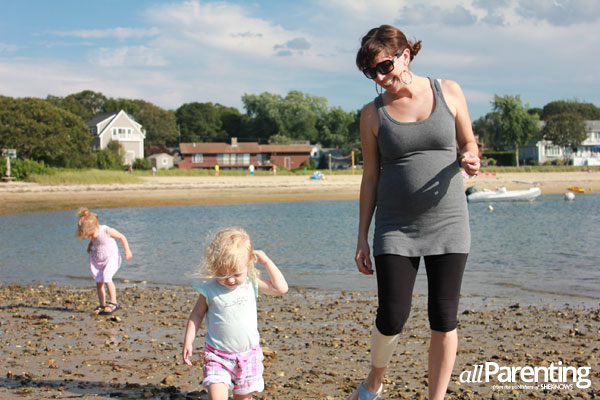 Keely Flynn from Lollygag Blog says, "Even though there's a host of physical changes that I'm not crazy about in pregnancy — fatigue, nausea and round-ligament-stabby-daggers — I adore that my nails get ridiculously strong and my hair could be woven into rugs." This is Keely's third pregnancy, and she adds, "Plus, by the third baby, the returning boobs are welcomed like old friends." Laugh with Keely on Facebook and Twitter.
Holy belly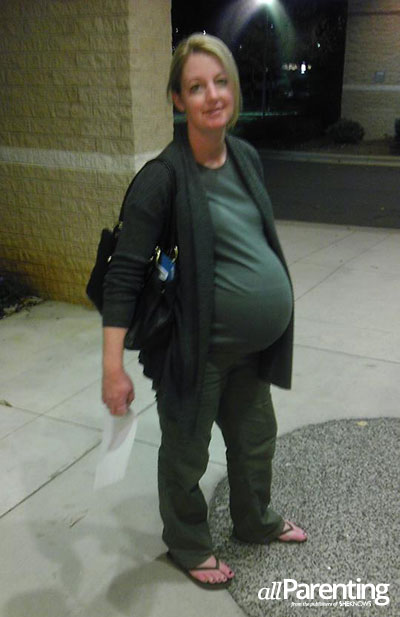 Maureen Wallace loves the point between "Wait. Are you pregnant?" and "Do I need to rush you to your birthing center?" She confesses, "I just passed the halfway mark on pregnancy number three, and with all three, I've loved that I was supposed to have a big belly! You will notice, however, that this secret joy got way out of control with baby number two. This photo is from the night before I had Mary Emma — who came in at 8 pounds, 12 ounces. I don't know how I could stand upright without falling over!"
Still, she says, the belly is her favorite part of pregnancy: "There's just a window, when you officially no-question-about-it look pregnant and before the point where your abdomen enters a room 15 minutes before the rest of you... and that window is just so special." Help Maureen raise awareness and fight for the rights of individuals with Down syndrome at Chasing Charlie.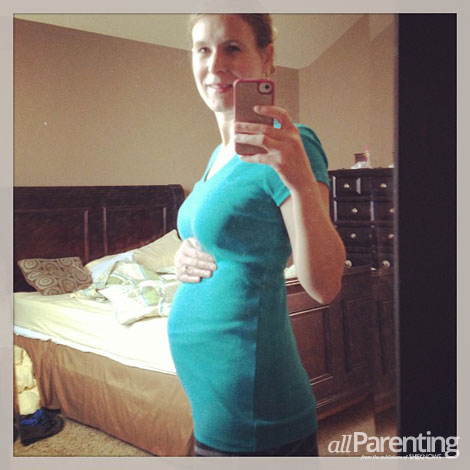 Remember the why
Molly blogs at A Day in Mollywood and tries to stay focused on the reasons for her body's changing shape. She reasons, "I know many women worry about how their body is going to change throughout pregnancy. But I have learned to accept these changes. After birthing two babies with another on the way, I respect what my body needs to do in order to create life. If that means everything 'expands' for a while, so be it. I know my body will never be the same but it is worth it!" Follow Molly on Facebook and Twitter as she prepares to welcome her third baby — and first girl! — to her family.

A toddler toy
Maria Mora didn't have too many complaints about her pregnancy body. In fact, she says, "I loved my actual belly. It fascinated my toddler and it was fun to show off. It was a little itchy at times, but overall I didn't have too many uncomfortable symptoms related to my actual belly or belly skin."
The bottom line
Despite all the great things experienced by these moms-to-be, not all pregnancy changes in our bodies are positive. There's nothing wrong with acknowledging the painful and uncomfortable ones. Talk to your midwife or doctor about your discomfort — she may be able to suggest simple, natural strategies to help combat your pain.
More about the second trimester
10 Must-haves for pregnant travel
Telling your boss about your pregnancy
Pregnancy blues might signal something serious