Posted: Oct 24, 2013 8:00 AM
Infertility can be all-consuming and often causes significant emotional ups and downs. A common emotional reaction to infertility is anxiety. Sadly, anxiety and stress can exacerbate infertility. It's important to learn to decrease your infertility anxiety.
Which came first, the anxiety or the infertility? It almost doesn't matter.
Nearly one in eight couples will face infertility at some point in their marriage.
"
"
Nearly one in eight couples will face infertility at some point in their marriage. Between fluctuating hormones, the never-ending cycle of hope and disappointment and internal and external pressure, it's only natural that couples struggling with infertility experience anxiety. While anxiety can affect both partners, it can really wreak havoc on women undergoing treatments. The fact is that anxiety can decrease the likelihood of a pregnancy. So whether a woman was anxious before treatment or following months (and possibly years) of trying to conceive, anxiety can exacerbate infertility.
Given the level of emotional and physical stress that can result from the infertility treatment process, it's important to learn how to cope with the accompanying anxiety along the way.
Schedule me time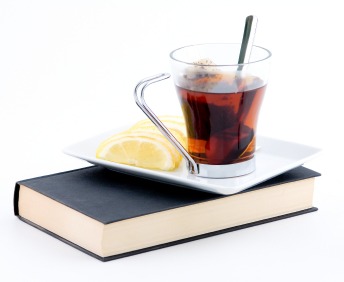 Prioritizing your own personal needs shouldn't be a bullet point hidden within a long list of medical appointments and blood draws. If you truly want to gain control over your stress and anxiety, you have to begin by finding time for you.
Make daily exercise a priority. Take the time to shop for and cook healthy foods. Head to the spa for your favorite treatment or find 30 minutes per day to lose yourself in a good book and a steaming mug of soothing tea. Do whatever works for you, but make sure to put it at the top of the daily to-do list.
Avoid timelines
Lost time is one of the biggest hurdles in infertility. More often than not, couples get stuck in the vortex of treatments, attempts and the dreaded two-week wait. It's very difficult to live your life when you're constantly staring at the calendar.
Try to avoid setting timelines and living treatment to treatment. Easier said than done, I know, but when you free yourself from dates and end goals, you free up the emotional space to get back to your marriage, your friendships and your family.
Join a group
Infertility is emotionally exhausting at best. It causes feelings of sadness, failure, worry, disappointment and countless other negative emotions. Groups can help. Many women report feeling more hopeful when connected to other women undergoing a similar struggle. Talking about the ups and downs, treatment options and how infertility affects other areas of your life with other people who know the process intimately can provide much-needed emotional relief and camaraderie.
Resolve is an excellent resource for finding a support group in your area. If there isn't a support group already in place, they can even guide you through the process of starting a group in your area.
Live in the present
Infertility will suck the life out of you, if you let it. It can quickly become the singular focus that bleeds into every other area of your life. Take the time to assess your surroundings and reach out to the people who want to help and simply live each day as it comes.
The problem with infertility is that it's always there. But so are many other things. Go out on date nights. Throw a cocktail party for no good reason. Join a book or movie club. Take up gardening, baking or some other hobby and throw yourself into that as much as possible. When you stop focusing on the one (huge) negative, you are more likely to find other (small) positives. Look for the positives.
Consider counseling
When anxiety is overwhelming, it can be very difficult to simply turn it off. Cognitive Behavioral Therapy (CBT), meditation and talk therapy can all assist in decreasing anxious thoughts and restoring a sense of calm.
More on infertility
The infertility vacation
The infertile friend
The stress of pregnancy after infertility