Posted: Mar 31, 2012 8:51 PM
Give yourself a gift of a personalized piece of jewelry featuring the names or photographs of your children or loved ones. Check out these wonderful designers who create beautiful personalized jewelry.
Personalized jewelry offers a great way to celebrate family, children and love. Look for personalized jewelry that is simple and elegant so you can wear it every day. Check out these fabulous fashion finds in personalized jewelry.
Celebrity moms such as Alison Sweeney, Danica McKellar, Katherine Heigl, Tori Spelling, Victoria Beckham and many more are fans of this line.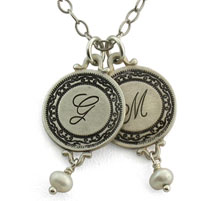 Up-and-coming designer Lacey Ryan is a making a big splash with her collection of meaningful jewelry.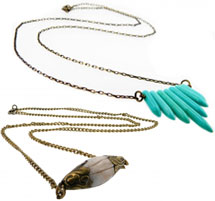 The line features signature pieces such as their Name Bar Necklace, Script Name Charm Necklace, Signature Mini Tags and many more customizable pieces that can be inscribed with names, initials, phrases and more. No matter which piece you choose, you are sure to love it. These necklaces are perfect for new moms to grandmothers and everyone in between. Check out the entire line at IsabelleGraceJewelry.com.
This line of necklaces and bracelets features stackable pieces that are handcrafted from natural stones and contain beautiful, exotic charms from Tibet and Africa. They are designed to bring you luck, power, and strength and are suitable to both men and woman. You can find the collection online at LaceyRyan.com as well as at some of your favorite retailers such as Anthropologie and Free People.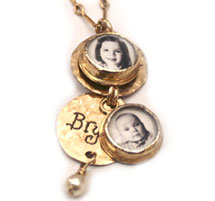 Designer Holly Meltvedt crafts each piece of her jewelry by hand using precious metals along with crystals, gemstones and leather. The photos you supply via email are permanently sealed and the metal is marked with personalized inscriptions including names, phrases and poetry. The result is beautiful jewelry that is uniquely yours. Holly Marie Jewelry offers bracelets, necklaces, rings and more.
More about beauty & fashion
Beauty products that every busy mom needs
Embrace the colored jeans trend
Break the beauty mold: A five-minute routine