Posted: Apr 06, 2012 3:15 PM
Do you throw on the same old jeans and tee every morning? It's easy to slump into a clothing rut when your schedule is so busy you barely have time to brush your teeth. Looking put-together is a huge boost to your confidence, and it doesn't take much extra effort. Keep reading for three accessories you can easily add to any outfit to give it a bit more punch.
Accessories are a fun, easy way to add some punch to the plainest of mom wardrobes. Think you don't have enough time to look stylish and hip? Think again. These three ideas are easy to add and make a big difference.
Platform heels
Nothing says ho-hum like a tired pair of athletic shoes or plain sandals. Why not wake up your skinny jeans with some fun and colorful platform heels? Platform heels are so popular right now you can find them in almost any color, with fabrics ranging from denim to leather. Choose a bright pair to wake up your quiet khakis or a neutral pair that goes with everything. Running errands is a lot more fun when you run around in cute shoes. These cute, nude heels by TypeZ ($79) would be a hip addition to any outfit.
Personalized jewelry
Want to add instant chic to your everyday look? Personalized jewelry is a hip new way to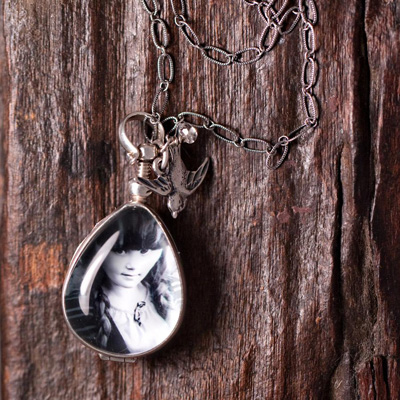 customize your look and bring meaning to your bling. Necklaces are a great way to adopt this trend -- and the style options are endless. Choose charms in various shapes engraved with your kids' names, or create a charm with special meaning for an anniversary. Your jewelry will be one-of-a-kind and a great conversation starter on the playground. Check out this beautifully modern take on the traditional locket by Three Sisters jewelry ($98).
Fitted blazer
Need something to throw on for those cooler days? The weather this time of year changes constantly, so why not be prepared and stylish? Forget the old sweatshirt and replace it with a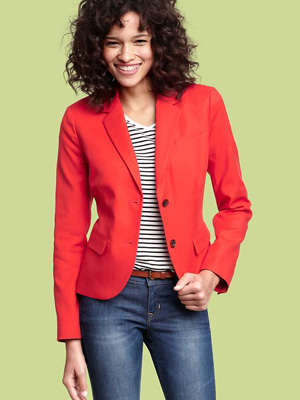 cute fitted blazer. Nothing makes you look more put-together in one step. Choose a crisp white that works with everything -- or a pop of bright color to wake things up. Roll up the sleeves and layer a cute lace-trimmed tank underneath and you're ready for whatever the day brings. This blazer from Gap ($98) adds a great pop of color.
Add one of these accessories and take your mommy look to a whole new level. Who knows? They just may make you look a tad more awake and perky after a rough night with the toddler.
More about beauty & fashion
Embrace the colored jeans trend
Break the beauty mold: A 5-minute routine
Fashion finds: Personalized jewelry