Posted: Aug 02, 2012 10:00 AM
There's a reason moms joke about always wearing their yoga pants... it's because they really do live in them. But that doesn't mean they have to be worn out and saggy. Here are the best yoga pants we've found.
We all vow that we'll change out of our yoga pants before noon, but so many get wrapped up in all that we're trying to accomplish that we are rarely able to follow through on that goal.
So if we're going to wear them, we should at least make them sassy and stylish.
Five great yoga pants you can feel good about wearing out of the house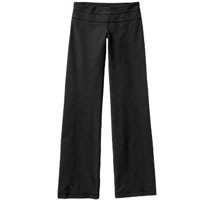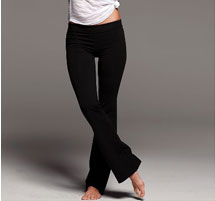 If you want to stock up on yoga pants at a great price, try Old Navy's yoga stretch pants. Available in two basic colors, these will quickly become a staple in your wardrobe.
Victoria's Secret makes a great classic yoga pant that holds up to a ton of wear. With just the perfect amount of stretch, these pants feel like pajamas but don't look like them.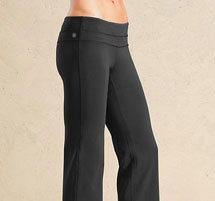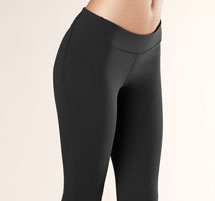 Athleta's Magnolia Pant is made from an organic cotton and spandex blend and has a flattering, wide, low-rise waistband to help you feel pulled together.
If you like a more streamlined cut, you'll love Lucy's Lotus Power Pant. The waistband on these great pants has a super low-rise in the front but is cut high in the back for great coverage, so you can tackle nearly any pose without worry.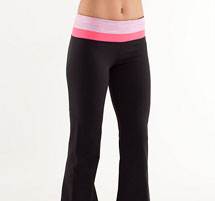 Lululemon calls their Groove Pant the "Holy Grail of yoga pant" and they are spot on with that description.
These amazing pants have four-way stretch and a waistband that stays flat, so you'll love the way they move with you. Available in 28 fun color combinations, these pants are worth every single penny.
How to extend the life of your yoga pants
Lululemon offers some helpful tips to keep your investment looking good for a long time to come:
To best protect your pants in the laundry, machine wash them on cold and hang them to dry.

Wash your yoga pants with other synthetic fabrics only.

Avoid washing them with items such as cotton towels and hoodies, since the fluffy fabric will stick to your pants.

Skip the fabric softener since it binds with your yoga pant's ability to wick away sweat.
More about beauty & fashion
Embrace the colored jeans trend
Break the beauty mold: A 5-minute routine
Fashion finds: Personalized jewelry