Posted: Jun 15, 2012 12:00 PM
In the summertime, lighten up your makeup routine for a beautiful, fresh-faced look. Stay cool and look hot with these summer makeup trends.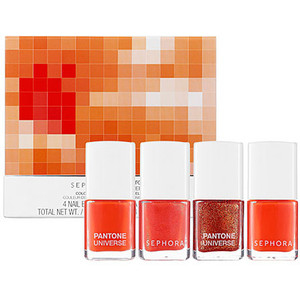 Tangerine nail color
We know that Tangerine Tango is the 2012 Color of the Year. Add glossy shades of tangerine to your nails. Check out the Sephora + Pantone Universe Color of the Year nail enamel set ($24) with four tangerine polishes in cream, shimmer, glitter and matte formulas.
Image: Sephora