Posted: May 21, 2012 12:00 PM
Ever wonder what goes behind making celebrities, runway models and rock stars look so perfectly primped? Sheila Nellis and Robert Howes of Robert + Sheila know their secrets. They've styled hair and makeup for Fashion Week, the Academy Awards, music videos and more.
Learn how celebrities go from slipping through a backstage door to looking flawless in public. Nellis and Howes recommend these must-have products that are always in their beauty arsenal and help them make the most of any look, any time.
Nellis says that whether she's styling a model or a mom, time is always the most precious resource they have. She says the best time-saver in any makeup routine is starting with the eyes. By finishing your eye makeup before you apply concealer or face foundation, you can quickly clean up any eye shadow fallout and save the time you would have spent retouching makeup already applied.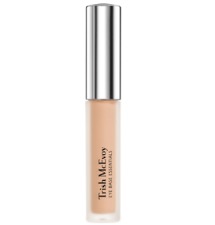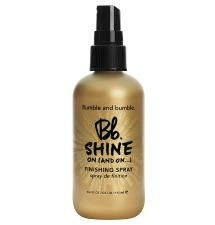 Her must-have eye product is Eye Base Essentials (Trish McEvoy, $25) — a primer that makes eyelids smooth and crease-proof, taking her celebrity looks from day into night.
Howes says a great tress time-saver is Shine On (And On) Finishing Spray (Bumble and bumble, $26). It's the quickest way to give dull hair a beautiful sheen. Spray lightly over the top of your hair, down through to the ends, for a fresh and clean look, even if you skipped a wash.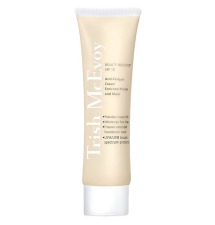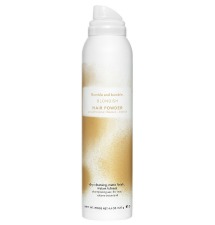 Boost your beauty
Nellis says, "For a flawless face all day you must use a face primer. There's a primer for every skin type that you should apply before foundation." She recommends Beauty Booster Cream SPF 15 (Trish McEvoy, $85) that acts as a primer, moisturizer and SPF all in one.
If it's your hair that needs a boost, try Hair Powder (Bumble and bumble, $35). Howes says that after blow-drying or heat-styling hair, he sprays the hair powder at the root and gently scrunches it with his fingers. He says, "It gives the hair instant volume. If you flip your hair over and spray underneath at its roots, you'll get even more lift. Gently flip hair back and enjoy the runway-ready look."
Nourish, condition and repeat
Whether they're backstage on a music video shoot or prepping a bride for her big day, Nellis and Howes say they give all of their clients the same advice — you have to keep your skin nourished and your hair conditioned. Every great look, whether it's minimal makeup on a play date with your kids, or over-the-top glam on the red carpet, starts with a foundation of healthy skin and hair.
More about beauty & fashion
Beauty products that every busy mom needs
Embrace the colored jeans trend
Break the beauty mold: A five-minute routine