Posted: Jun 04, 2012 1:36 PM
With the longer, sunny days of summer comes easy makeup that lets your beautiful skin shine through. We've puckered up and gathered up our favorite new lip glosses that go on with a swipe and bring focus to your beautiful smile.
Finding the perfect lip gloss for summer can be tricky business. If the consistency is too sticky, it never leaves the dark corners of your beach bag. If it's too thin, it disappears within moments.
When you find the right gloss -- the one that stays on your lips without feeling goopy -- it's a summertime match made in heaven.
We tested out a handful of lip glosses to find the best of the best for this summer. Here are our five favorites:
M∙A∙C Cremesheen Glass in Private Screening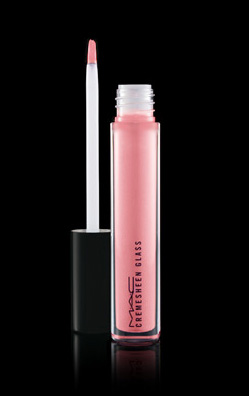 M∙A∙C Cremesheen Glass in Private Screening is a pretty, non-sticky lip gloss that mimics the layered look of a lipstick base and a lip gloss top coat by being both creamy and glossy. We love this peachy-pink color so much that we might tuck away an extra tube just in case.
Price: $20
Tarte Maracuja Divine Shine Lip Gloss in Glisten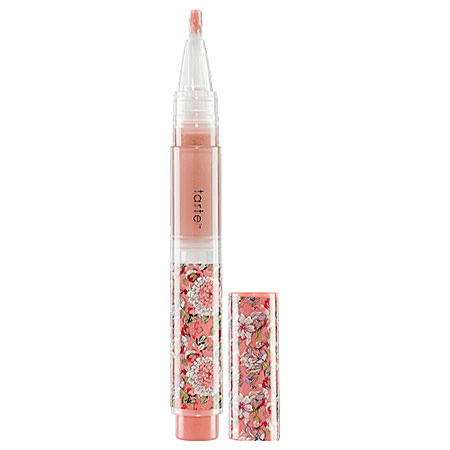 If you're looking for a pretty, peachy-nude lip gloss, you'll love Maracuja Divine Shine Lip Gloss in Glisten by Tarte. We fell for this gloss because in addition to offering the perfect super-shiny finish, it's also a great lip moisturizer -- and we love the way it leaves our lips feeling noticeably plumper.
Price: $21
Clinique Superbalm Moisturizing Gloss in Raspberry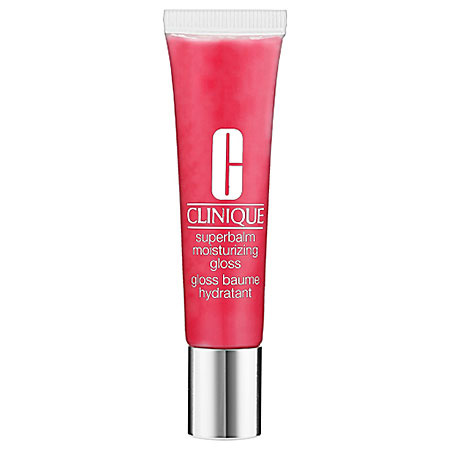 Clinique's Superbalm Moisturizing Gloss instantly rescues dry lips while also protecting them with antioxidants. Though it's tough to choose from the nine gorgeous colors, Raspberry (a sheer, glossy-berry color) is our favorite for this summer.
Price: $15
Stila Lip & Cheek Stain in Coconut Crush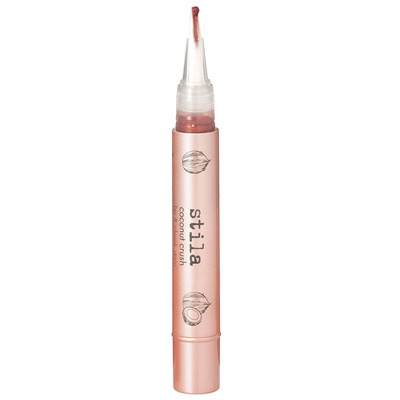 This gloss does double duty as a lip gloss and a cheek stain. Our favorite hue of this lip and cheek stain is Coconut Crush, a bronzy, rose-gold shade. Loaded with antioxidants and vitamins A, C and E to moisturize, this hard-working gloss also contains fruit extracts to slow the degeneration of collagen.
Price: $24 
DuWop Lip Venom in Clear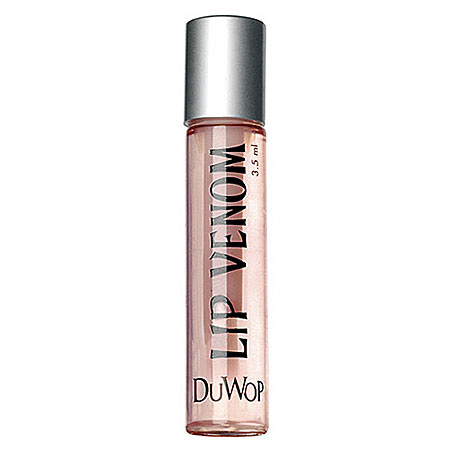 Okay, fine, clear Lip Venom isn't actually new this season, but its compact size and major plumping ability makes it one of our perennial favorites. Cinnamon and ginger help plump the lips while jojoba and avocado oil help them retain moisture and finish them off with a pretty shine.
Price: $16 
We're confident that you'll find some new favorites from this handful of pretty lip glosses. Happy summer!
More about beauty & fashion
Beauty products that every busy mom needs
Embrace the colored jeans trend
Break the beauty mold: A 5-minute routine