Posted: Apr 21, 2012 7:03 PM
The season's latest trends may look a little intimidating once your daily calendar consists of drop-off, pick-up and maybe a Trader Joe's run (or three) in between, but they shouldn't be! Here are some of my favorite new looks for the season and how you can make them yours – even on the go with a baby in tow.
White-hot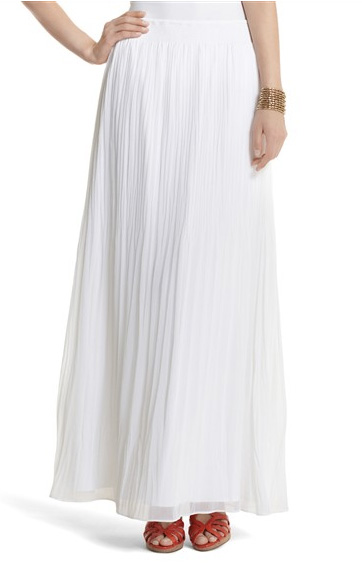 Forget ebony and stick to ivory. This season, white is all the rage, preferably in head-to-toe doses. Sound impossible with kids on hand? Never say never. Be strategic with your whites, look for easy-to-clean fabrics and have dark layers handy for when it's mealtime. Otherwise, embrace the non-color that had runways all over the world in a white-out. This white maxi skirt ($118) from White House Black Market nails two hot seasonal trends on the head.
May flowers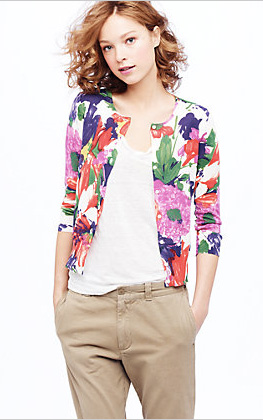 Your garden isn't the only thing blooming this month. Floral patterns were all over the spring runways -- on blouses, skirts, even pants. This punchy yet pretty trend is easy to embrace if you pair it with a solid neutral (follow our tips and you'll have plenty of white in your wardrobe) and simple shoes. Then slap on a thick coat of confidence and you'll be sitting pretty. This J. Crew cardigan ($88) is the perfect way to flirt with florals.
Pastel pretty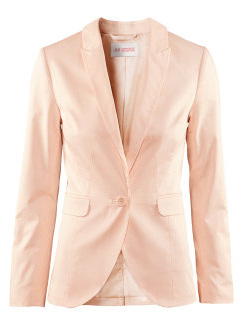 Pastel hues are also on the radar this season. Think rosy pinks, soft lilacs, pale blues and greens, butter yellows. The look really does work for most and may be even easier to maintain than the all-white. Add a little bronzer to your makeup routine so these soft shades don't wash you out. A blazer ($30) like this one from H&M can take you from work to play in pastels.
Perfectly pleated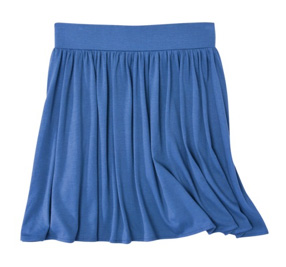 Posh pleats are all the rage on the skirt front this season. Think knee-length and sophisticated, not schoolgirl uniform. Pair this classic look with anything from a tank top and flats to a blouse and sharp blazer, and it can do double-duty all season long, from drop-off to the boardroom. A pretty blue option like this Mossimo skirt ($15) from Target helps keep it fashionable without being too flirty.
Roaring '20s
It wouldn't be a look at the season's trends if we didn't discuss evening looks -- because you are planning on getting out for a night or two this season, right? Please say yes. When you do, look to the flapper fashions of the Great Gatsby era for inspiration. Not only are these silhouettes particularly chic these days, they're particularly forgiving as well. The mid-length loose cut works on almost any body type and the fabulous fringe-y details add a little wow to any night of the week. Here is one of our favorite picks from Kensie ($78).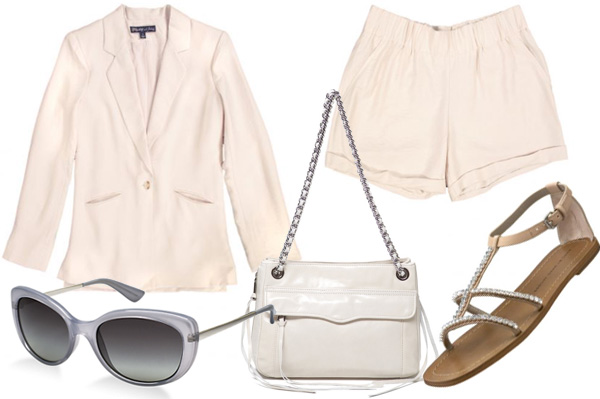 More about beauty & fashion
Embrace the colored jeans trend
Break the beauty mold: a 5-minute routine
Fashion Finds: Personalized jewelry