Posted: May 23, 2012 10:50 AM
When the temps are hot and your style is reduced to anything that will keep you cool, try some of these fun vanity-saving products I've been using and you'll feel pretty again in no time.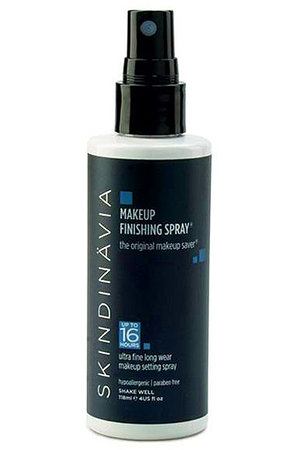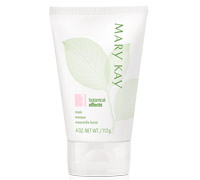 Living in Phoenix, where 105 degrees is considered cool during the summer, it's tough work to keep your makeup in place on your face. This handy product has worked wonders, even when used on a simple powder day. Skindinavia's Makeup Finishing Spray waterproofs your makeup (any brand!) to keep it crease-free, melt-proof and longwearing! 
Skindinavia takes only two seconds to apply and keeps your blush looking vibrant and your foundation perfectly in its place so you won't need a touch up all day! And if it's good enough to keep Gaga's, Madonna's and Britney's tour makeup from ending up all over the stage, then what's a little running around a humid city?
I get really nostalgic using this because, like a lot of my friends, I remember my mom bringing me to the neighborhood Mary Kay lady for my first makeup lesson and the first makeup products I ever bought. Now, Mary Kay has a new botanical based line out. I have acne-prone skin and I like the idea of using products that are natural and don't have a lot of strange fillers in them. My skin is also sensitive and dries easily. Yep, I battle acne, sensitivity and dryness all at the same time -- I'm a dermatologist's nightmare. These products are great because my skin is left feeling completely clean without being dried out. And no breakouts! Fave product: Dry Skin Mask to replenish all the moisture lost as a result of acne creams.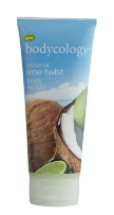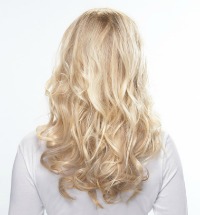 Bodycology sugar scrub is totally easy to find and way cheaper than a trip to the spa. The Coconut Lime Body Scrub is great for an end of the day unwind session in the shower. Scrub it in, using as much pressure as you like, and emerge with polished, soft skin. I like to use it before shaving to get dead skin cells off (plus, using it after shaving can irritate your legs).
Effortless Extensions are super easy to put in since they have no clips or glue to mess with and they feel secure against your head. I probably wouldn't work out or run around the playground with them in unless I pulled my hair into a ponytail first, though. For the price, it's a great way to get an instant update for a sexy night out. With seven styles and 34 colors, you'll easily find the perfect match for your hair.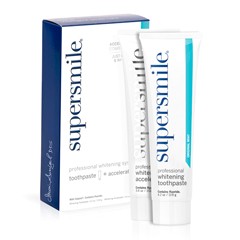 I reviewed the Supersmile Ultimate Whitening System and loved it! I've never noticed much success with over-the-counter whitening strips and toothpastes, but this one definitely made a difference. After just a week, my teeth looked brighter and whiter. It was easy to do -- I just use this toothpaste each time I brush instead of using my normal toothpaste. Supersmile is totally affordable compared to other whitening products and definitely works.
With all of the fun that summer brings with it, there's just no time for beauty products that take a long time to apply. These simple and easy-to-use products will help get you out of the bathroom and into the fun.
More beauty tips
Busy mom beauty products
Break the beauty mold: A five-minute routine
Summer skin care tips