Posted: Jun 14, 2012 12:00 AM
Moms, you can rock the shorts! No matter what your figure, we've got some sexy and stylish options to keep you looking swanky all summer long. Stay tuned for our top picks for lust-worthy summer shorts for moms.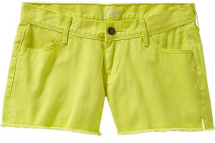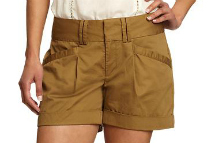 If you lived through the '80s, you probably thought neon had gone the way of shoulder pads and MC Hammer pants. But hold onto your leg warmers, ladies, because neon is back with a vengeance. Don't miss the chance to cash in on this flirty fashion trend this summer. Get totally tubular with these denim cut-offs in neon brights from Old Navy.
Get down with the latest look on the catwalk. High-waisted shorts are making a huge comeback this summer. Show off your curves with this pair of ultra-feminine pleated sateen shorts from Old Navy.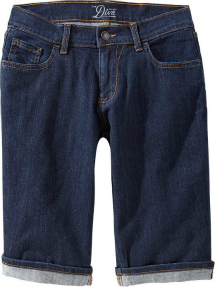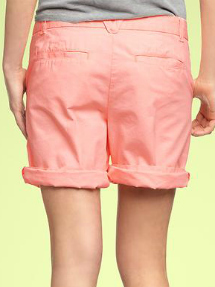 You don't have to have a boyfriend to rock this fashion trend. Boy shorts are all the rage this summer and we know why. This look is simple, yet sinfully sexy. Loose fit for comfort, yet still clean and classic, boyfriend roll-up shorts look great on almost any figure. Grab a belt, tank and a pair of summer wedges and your outfit is complete. Unleash a kaleidoscope of color on your closet with the wide variety of hues in boyfriend roll-ups available at Gap.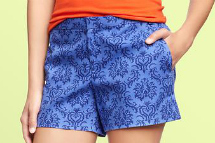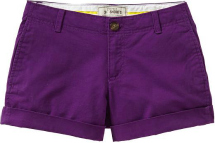 Add some sunshine to your summer duds with a pair of these printed canvas shorts. Bright patterns and colors are bang-on trend, so don't be afraid to mix things up! Take a peek at the funky prints featured at Gap.
Kicking it at the crib? You can't go wrong with a pair of classic khakis. We love the perfect khakis from Old Navy for their timeless look that goes with anything. Go neutral or add fun pops of color to your summer style with these sensational shorts in plum.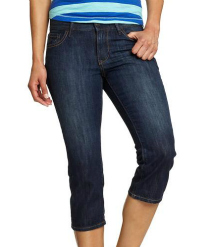 Don't want to show too much skin? Diva capris are your new best friend. These summer shorts are totally sexy without being too revealing. Whether you wear them cuffed or loose, these capris from Old Navy are a foolproof addition to any summer wardrobe.
More on summer style
Summer fashion trends
Embrace the colored jeans trend
Best maxi dresses of the summer