Posted: Jun 14, 2012 12:00 AM
Can you really give one dress five different identities? We dare you to try all these styles.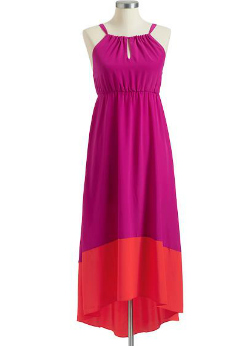 This bold raspberry pink dress from Old Navy, $33, with orange-red colorblock at the bottom, gathered neckline with a peek-a-boo keyhole and empire waist is perfect for nearly any body style. You could wear it five days a week -- but in five different ways! Check out all the fun ways to dress up and dress down this sexy summer dress.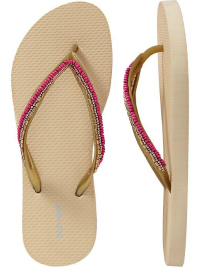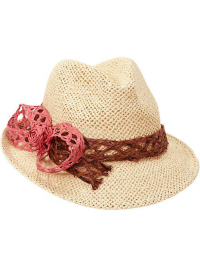 Beach ready
Wear this dress as a cover up if you're headed to the beach or a summer pool party. Try on a straw fedora with raffia bow, $12, and a pair of bead-embellished flip-flops, $12, for a perfectly put together and totally relaxed beach-ready look.

Casual cool
This dress is perfect for strolling the boardwalk at sunset… if you accessorize it right. Paired with comfortable and cute wedges, $20, like these white mixed-pleated ones that lace up the ankle, a bright white jean jacket, $35, with a lightweight crinkle scarf, $15, in a bold color like yellow, and you have a look that is ideal for a breezy summer evening.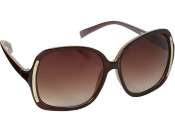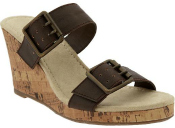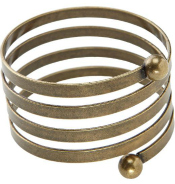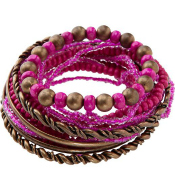 Glamour girl
Sunglasses are a big part of owning the glamour-girl look. Grab an oversized pair like these from Old Navy, $8, to get a jump start on your glamorous look. Next, add lots of jangly jewelry like this coiled metal cuff, $11, and these multi-row mixed media bracelets, $11. Finish this look with double strap wedges, $25, and voila -- you've transformed yourself into a glamour girl, daaaarling.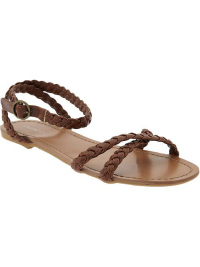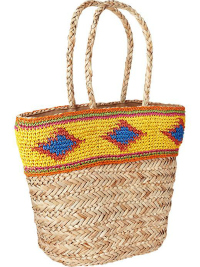 Dressed down
Headed to the farmers market or just the grocery store? Pair your dress with a comfortable, yet cute, pair of flats like these brown braided sandals, $20. Grab an adorable and practical straw tote, $23, and you're ready to go!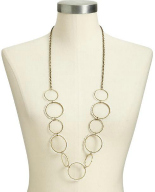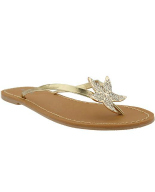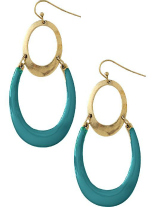 Accessorized
Just because this dress has a detailed neckline, doesn't mean you can't accessorize with jewelry… just be sure the necklace you choose is long enough so it doesn't compete with the neckline. We love this long beaded hoop chain necklace, $17, from Old Navy. Mix up your colorblocking style with some turquoise blue hoop earrings, $8, and complete the look with these gold flip-flops with rhinestone starfish embellishment, $19.
More summer style
Summer fashion trends

Keeping your personal style once you have kids
Swimsuit style: Teeny bikini or modest mom?