Posted: Jul 11, 2012 8:00 AM
The one-piece romper has been back in style for a couple of years now, and even the women who cringed initially are having second thoughts.  Rompers are great for summer, and can be more flattering than you think.  Here are a few of my favorites.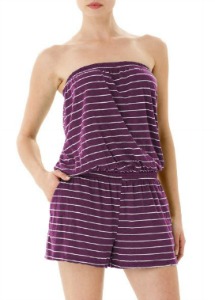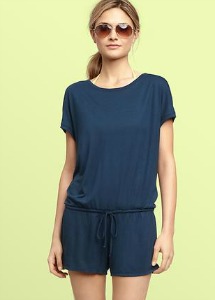 For a super casual look, it's hard to beat this Michael Stars highline strapless jumper. This is comfortable enough for a beach weekend, but cute enough for an everyday outfit. It comes in a variety of colors, and I like the feel of the Michael Stars fabrics.
Equally cute and casual, but possibly more wearable, is the cocoon romper from Gap. I like the drapey fit and the slate blue color. The drawstring and fabric make it loungy, but with wedges and a chunky necklace you can easily dress up this look.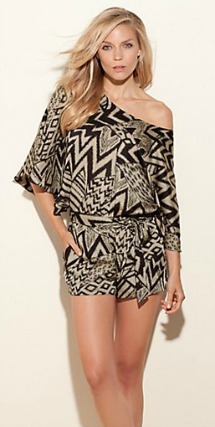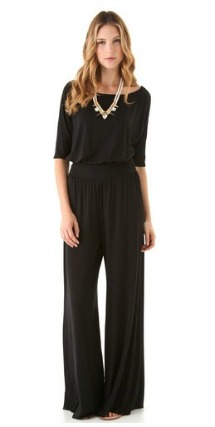 If you have no intention of wearing a romper near the pool, I really like this Kara patchwork number by Guess. The printed satin is fun for a night out, and the elastic waistband and winged sleeves hide any trouble spots.
Looking for something a little more sophisticated? This black jersey Rachel Pally Heathcliff romper works in all seasons, any time of day or night. It has elbow-length sleeves and trendy wide legs. This looks best on taller body types, or those who are comfortable wearing heels.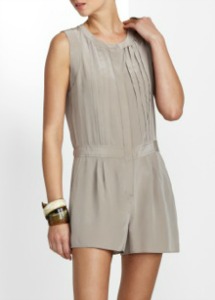 Stepping it up a notch, this BCBG Paloma short silk romper ($109) is a great new basic. You can wear it with a blazer, with big jewelry, wedges or spiky heels. I own a similar silk romper from BCBG and I always get compliments on it. A full back means that it doesn't require any special undergarments and the fabric elevates the cut of the outfit. I could see myself wearing this romper on into the fall.
I own several rompers, from cotton to silk, and I'm frequently surprised by how versatile they are. The relaxed fit means they're very forgiving through the middle, and the fact that they're one piece means less outfit planning. They're also very comfortable, which means I carry myself better while wearing them. Next time you're shopping, take a risk and bring a romper into the dressing room. You may like how this trend makes you look and feel.
More about fashion
Moms? Yes, you can still wear shorts!
Be your own personal stylist
Best swimsuit cover-ups of the season