Posted: Jul 18, 2012 8:00 AM
Warm weather almost always requires hair to be pulled back off your face and neck, usually in a ponytail or messy bun. An easy way to add some interest to that look is to mix in braids.  
My hair is thin and wispy, and I have the post-baby stragglers coming in. But I also spend most of the summer months outside, with a schedule that doesn't allow for many hair tools and looks. Since it's easiest to throw it into a ponytail, I tend to look totally boring from the hairline up.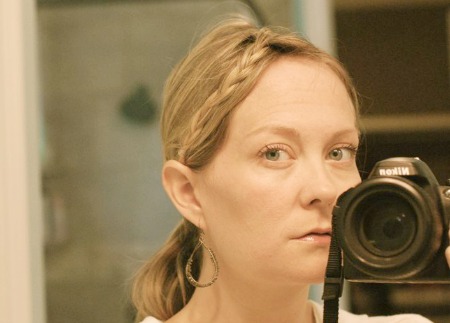 Last summer, when I was growing out my bangs, I got in the habit of braiding the long strands so that they would stay out of my eyes. I liked the look so much that I've stayed with it, now adding small braids to the front of my hair whether it's up or down.
To get the most of the accessory braid, part your hair on the side. The deeper the part, the better. Take a pretty thick lock -- I use the majority of the hair that would fall in my face, if not secured -- and do a quick braid. It's important to braid it at an angle back towards your ear and not out in front of your face, so use a mirror if you must. If you braid it while holding it in the wrong direction, you'll end up looking like Pippi Longstocking.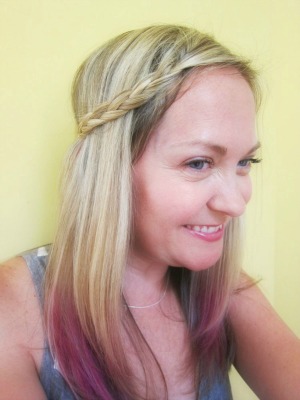 My hair is thin enough that I can get by with the small clear elastic bands for the ends, then I use a single bobby pin to hold it in place. If I'm going to wear it in a ponytail, I gather the hair up after I've made the braid, but then actually place the braid last.
On days when I'm feeling really crazy, I'll add in a second braid. When the rest of my hair is down, it's a pleasant hippy (or hipster?) look. When my hair is pulled back, it's just a nice detail that's easier than a headband or other accoutrement.
Try it! It takes just minutes and livens up even the plainest Jane style.
More about hair
Five simple post-beach updos
Rock rainbow hair
Summer hairstyles and must-have hair products