Posted: Aug 06, 2012 10:00 PM
You can be trendy and eco-conscious with fabulous, earth-friendly clothing items.
Fashion trends come and go, and Americans are pretty trendy. Unfortunately, our clothing habit leaves a massive environmental footprint, says the U.S. EPA Office of Solid Waste:
Many clothing items are manufactured from environmentally toxic materials. Polyester is made from petroleum, rayon from non-sustainable trees and non-organic cotton from pesticide-laden crops.
Large amounts of energy are required to manufacture clothes and many emit dangerous gases into the atmosphere. Additionally, clothing items are frequently chemically dyed or treated with formaldehyde agents for easy care.
Americans use 4.5 billion gallons of water per day to operate our washing machines, and the tumble dryer is the second largest energy-consuming appliance in the U.S.
Americans throw away, on average, 68 pounds of clothes per year!
Recycled clothes
Recycled (or recycled fiber) clothes are clothing items that are made from sustainable materials. Earth-friendly companies seek apparel, footwear and accessories made out of crops (such as sustainable cotton, hemp and bamboo) that require fewer pesticides and water.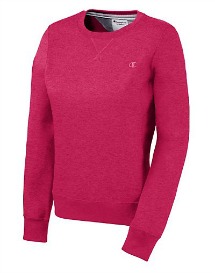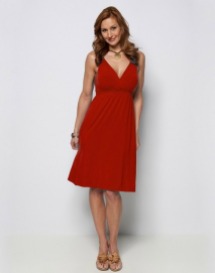 The Champion Eco® fleece crewneck women's sweatshirt, is created from the fibers of recycled plastic bottles. (Champion.com)
The Athena red dress by Jonano is elegant eco-fashion. It's made of washable viscose from organic bamboo with sweatshop-free labor.  (EcoPlum.com)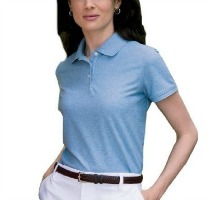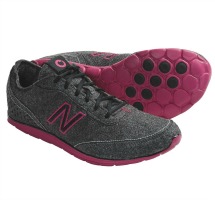 The Devon & Jones recycled fiber pima mélange pique polo, available in six colors, is made of 55 percent recycled cotton and 45 percent recycled polyester. (Recycled Fiber Apparel.com)
The New Balance WW01 New Sky Minimus shoes are high-style, high-performance footwear made from 100 percent recycled materials. (Sierra Trading Post)
Recycling clothes
Recycling clothes means you're finding another use for them -- by giving them away, selling them or turning them into something new, such as curtains or a pillow. If even 10 percent of American consumers purchased used clothing, we could prevent more than 2.5 billion pounds of clothes from entering the waste stream.
"The ideas of sustainability, being green and reducing our carbon footprint include repurposing and recycling clothing," says Linda Arroz, former Hollywood stylist and co-author of Affordable Couture: A Guide to Buying and Collecting Couture.
"Shopping thrift stores is not a new idea, but these kinds of stores are popping up as people are looking to not only save money, but also to participate in the prevailing trends."
Certified image consultant and personal stylist Lindsay Weiner likes buying from consignment stores to achieve this and looks at the process like a treasure hunt. "You'll have to sift through pieces that you might not like or have no interest in, but doing this will eventually lead you to finding the 'gem' items that you really want."
Arroz adds, "Most shops that call themselves designer resale will require the clothing to be clean and retail ready. Thrift shops may not be so particular, but chains like Goodwill do make sure the clothing is clean."
More great tips for going green
Eco-friendly products for your family
Newest, greenest home updates
Green your cleaning routine