Posted: Aug 03, 2012 2:00 PM
Being the mom who still likes to browse the juniors department at TJ Maxx and Old Navy, or even spend hours oohing and aahing at summer trends in Forever 21, I can't help but wonder if it's time for me to move on. Are we too young to borrow our daughters' clothes? Or is it refreshing that we moms are keeping up with trends and looking Forever 21?
I realize by this point in our lives many of us moms and wives should be shopping, shall we say, a little more maturely. But, for some reason, a lot of us seem to be reliving our youth by shopping alongside them... in the juniors department.
And while, personally, I find that absolutely acceptable, I also think there are most definitely some key do's and don'ts for us all to remember.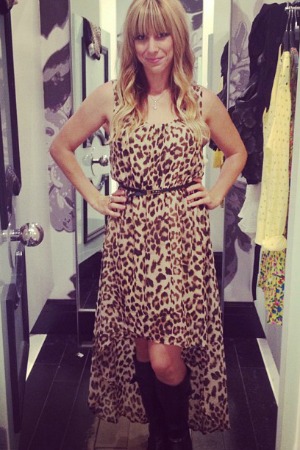 First, as much as we may wish we were, we aren't actually still 21... or 13. So when shopping the trends, try to find a way to make it work for your age and body.
Pay attention to the young girls around you, and if you see one with a style you like, by all means copy her -- but, find a way to make it your own for your age and stage in life.
If you find yourself thinking, "I would have so worn that back when I was..." then that outfit is most likely not appropriate for you now. Add a sweater, some leggings, or a scarf and sass it up, grown-up style.
Next let's discuss sizes. Ignore them! Find what works for you and fits appropriately, and buy it no matter what that tag says. When shopping in the juniors department, sizes are definitely different from your average mommy sizes. What may be a 9/12 in juniors could likely be a 2/4 in your true size. Anyway, remember the old saying, "Size doesn't matter."
Also, I suggest you stay away from slogan tees... period. You may be a wild child, but there is no need for your children's mommy to spread that word around town. In this case, classic is always better.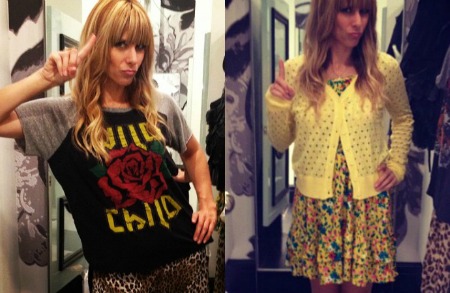 And lastly, when in doubt, try it on.
Then, I always suggest taking a picture and either instagramming it out asking for advice or, at the very least, text it to a friend or family member who will give you an honest opinion.
I believe we can totes (teenage word for totally) be Forever 21, in our hearts. But when it comes to our clothing choices, just remember your age and these final tips:
Be trendy, but not too trendy. Meaning, don't wear all the trends at one time!
Look young, but not teenage young. You don't want to look like you're trying too hard.
No midriffs. Just, no. If it's short or see-through, wear a tank... always.
Skirts are amazingly flattering and are highly recommended. But, if your arms hang longer than the skirt, put it back. Now!
And most of all, just have fun. After all, that's what being young is all about.
Related articles
Celeb mom style steals: Ashlee Simpson
Be your own personal stylist
Thrift store style